Hi stitchers!
Another Thursday comes round! Another year's come round for me this week too, with one more birthday to add to the pile. So this week's post might be a little distracted… naturally.
But, as promised in my last blog post, here's one of my favourite handmades using simplicity 6714. It's a pattern I 'borrowed' permanently off my mumsy – and I was explaining to her the pattern I used and I barely started and she was like 'oh the different backs' haha. We seamstresses know our patterns! I actually remember a dress she made from this pattern.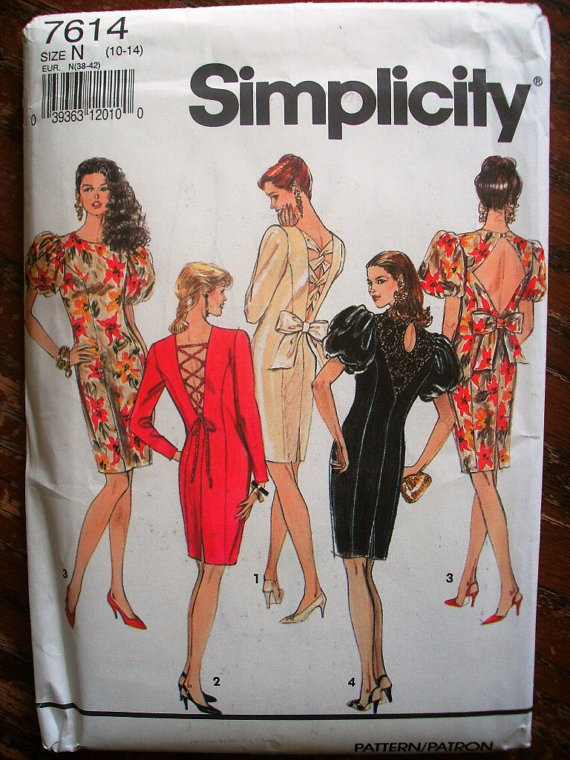 So as usual, I tailored it to my style… first here I used a wool blend material and the mandatory calming those giant puffy sleeves a notch or ten. I used the back of dress number 4 here, with the key hole, but combined this with the simple sleeves of dress number 3. Mix and match!!
That really is the best thing with patterns like these – you can chop and change to follow what you want your design to look like. It's the best thing about sewing in general. You can make make any dress you like, and style it to your likes and dislikes, and to whatever flatters your figure. Winning.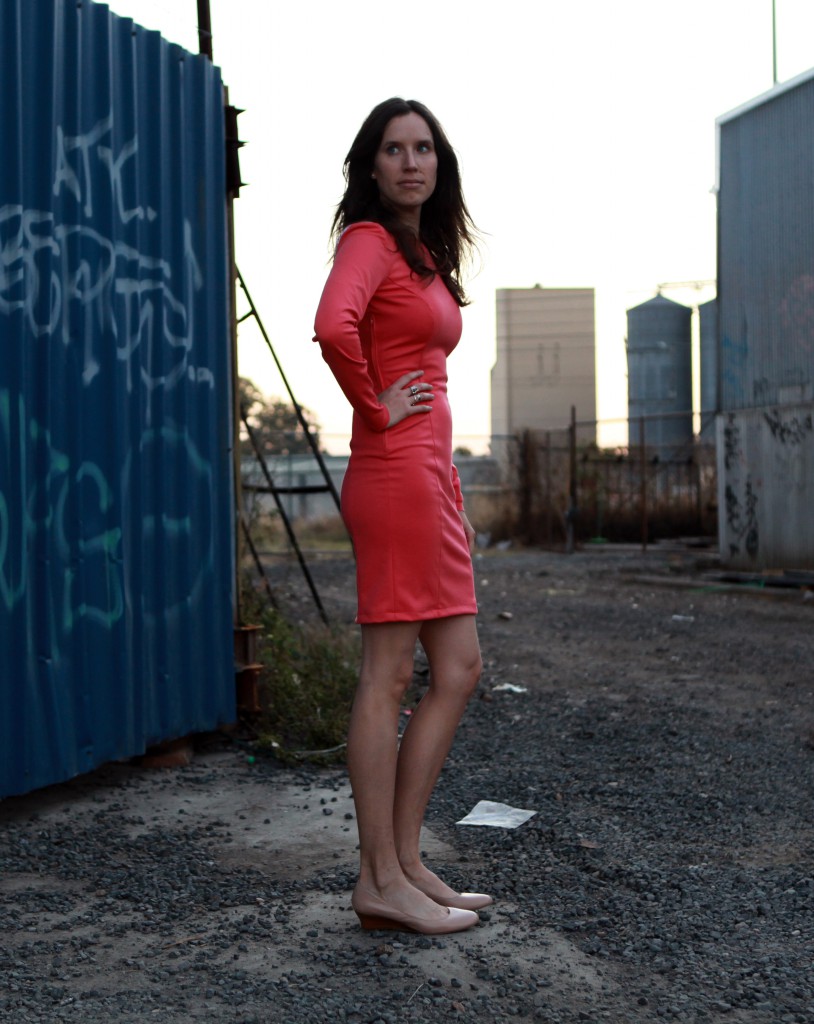 You know, my real motivation to start sewing all those years ago was the idea that I could make pants to fit me. I was a super tall and skinny 15 year old and I could not find pants that fit. As you can imagine, at that age this is a real tragedy. I realised then that I could make pants that were long enough.. and for me, that was a discovery. And here I am, years later, loving that I can make clothes I like, and that fit me better than any overpriced dress in a shop.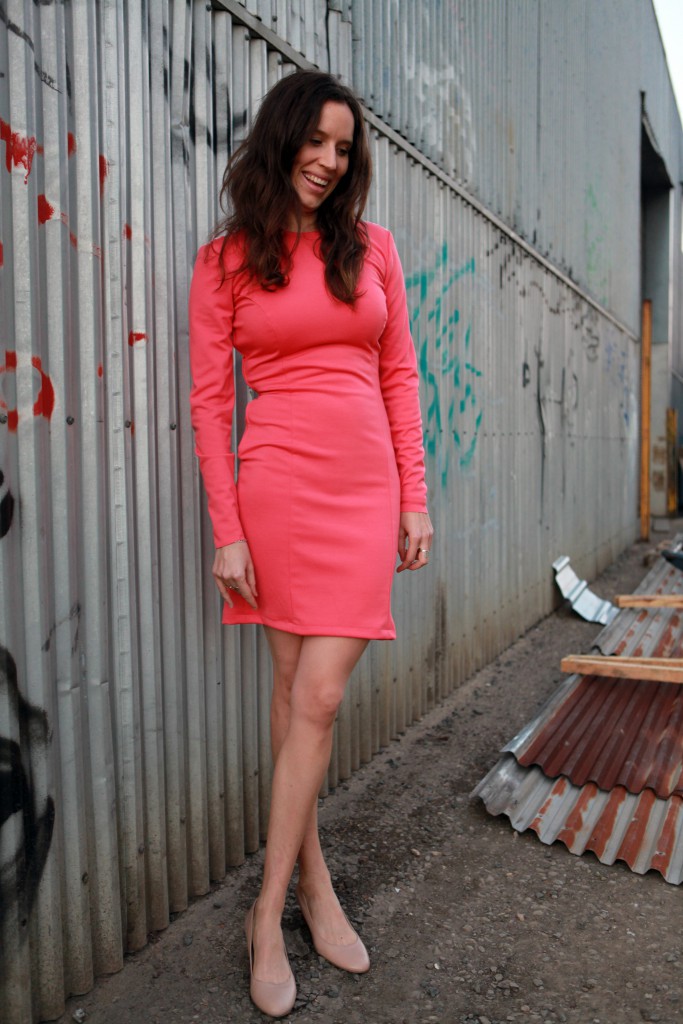 I had a lace curtain lying around, so I decided to add a super cute back panel. I like it. Let me also share a secret about wool material… it doesn't fray like other materials. I haven't even finished off the sleeves here, because I like how it's sitting and you totally can and its fine! It's even been through the wash (which is always my quality tester!) and all good. There's a lot of time saved when you don't have to overlock every seam. Having to do that doubles the dress making time really.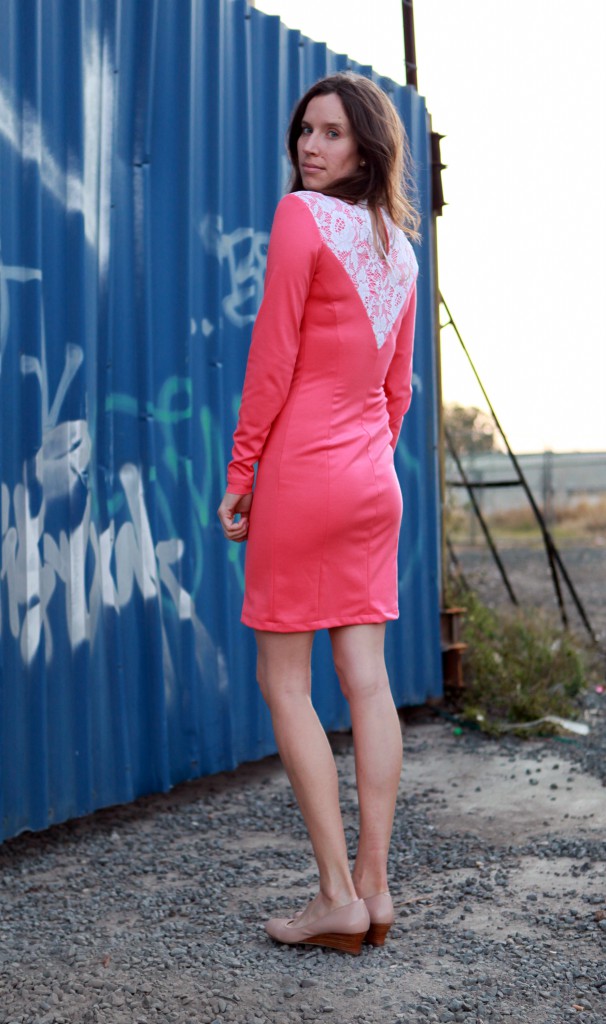 So first few day of spring means only one thing… summer excitement right here. I can't wait to make summer fun designs.
Stay tuned, stitchers!
Kris x