Hey Stitchers
This week's been a really good week in my sewing world. I realised today just how many finished projects I have to show you! I'm excited today to show you two completed projects.
AND one is via a youtube video! Yep.
Table renovation
Firstly though, last week I blogged about this table reno. Through the week, my aim was to have 4 usable, newly recciovered chairs. Mission accomplished. This was the simplest refashion. See my how to guide here.
So I was totally excited to get these sturdy director's chairs recovered, renovated and usable. After a few years of use and a few more in dusty storage, the fabric on them was a little tired, even though our birdy friend didn't seem to mind too much. Or maybe she was just looking to share our food? Hard to know.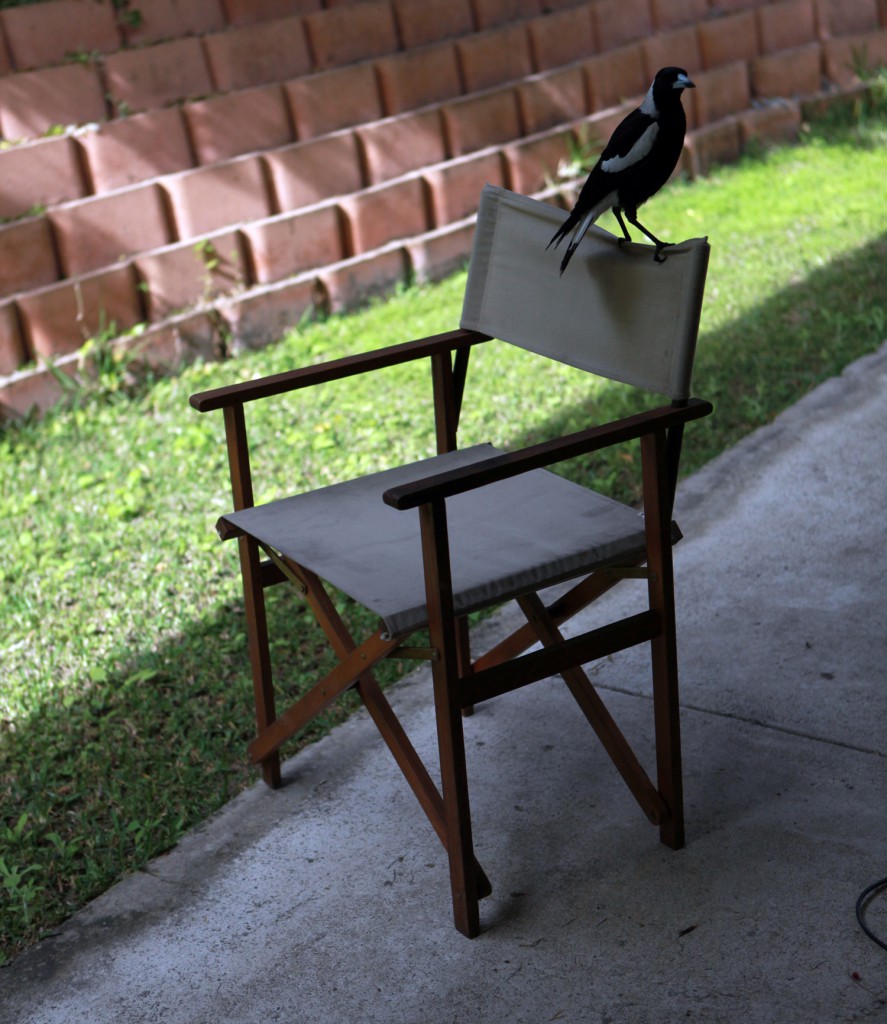 I love being outside. I will often take a rug and walk around the house in search of sun to either drink my tea, eat my lunch or read a book so I'm super stoked now to have chairs and table out here!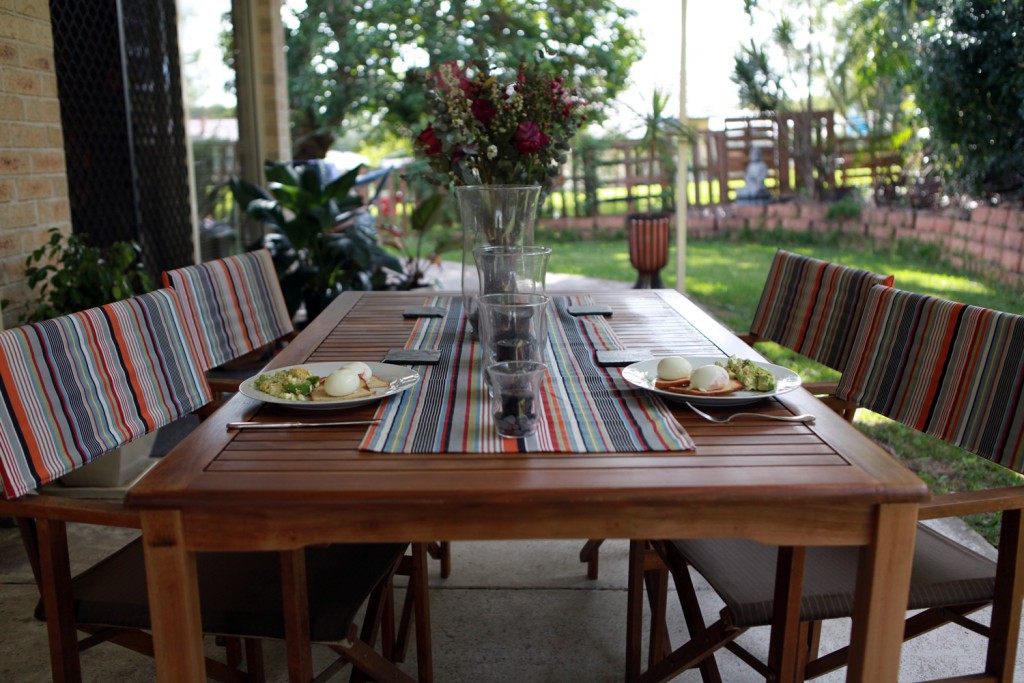 New material on an old, daggy looking directors chair makes the world of difference. A matching runner down the middle of the table and it looks a million bucks. Yay! Let the wining and dining begin.
Tablecloth turned Top
I've been seeing these cute, loose fitting shirts everywhere and I love them.
I have a little one here in black and I love it and wear it all the time so I decided to make a second. I did it in about 1 hour today. Oh and the white fabric was an old tablecloth! Recycling is the best.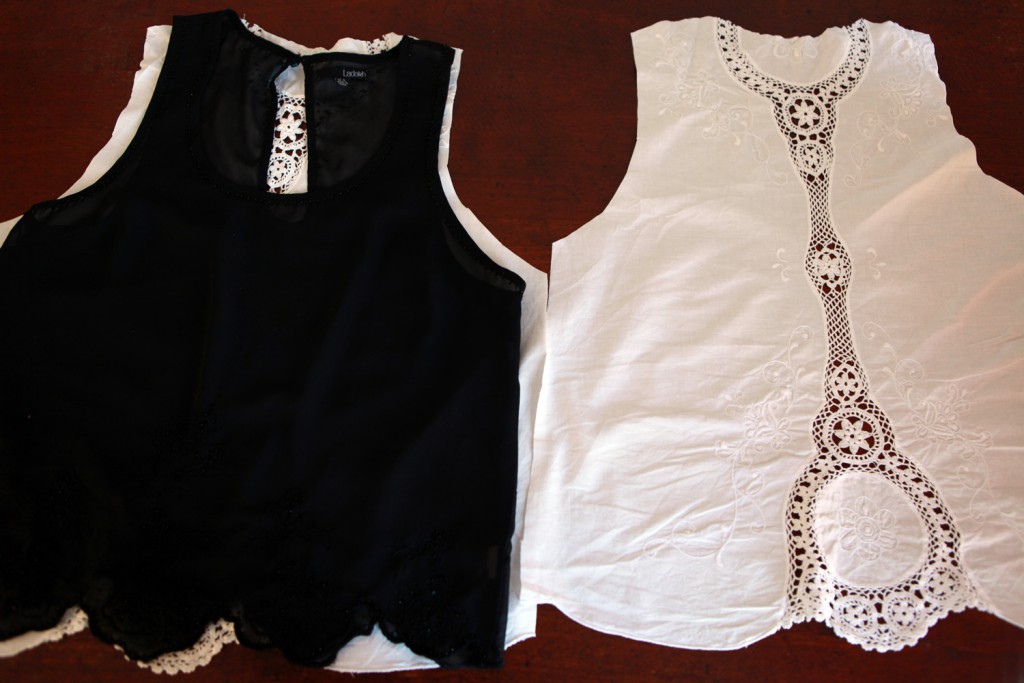 To show you exactly how to sew this little number, I made a video chock full with tips and tricks. I want to share my current hot sewing tip with you – bias binding. It will change your life.
Here too, in a snapshot from the video, is an excited me in the finished product – woohoo!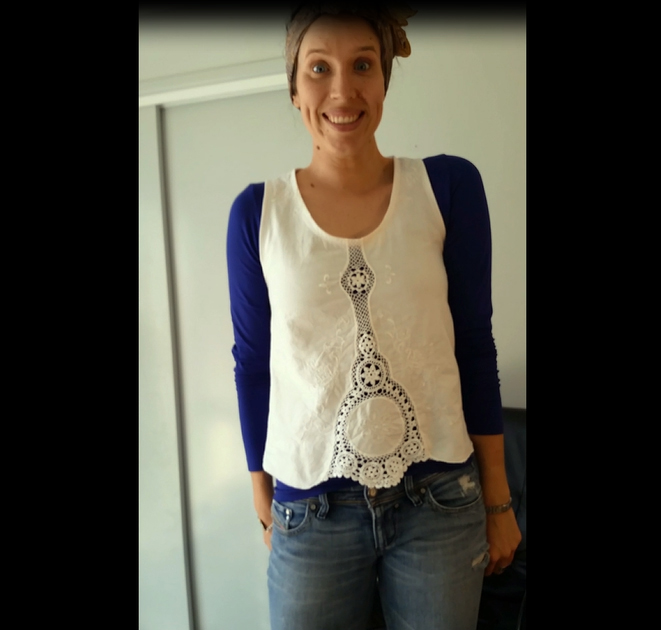 Got an old tablecloth lying around?
xxx