Welcome back stitchers!
I don't need to tell you that this week has been freezing. For Brisbane anyways 🙂
So I'm sorry to tell you that I have not taken photos of my new skirts and dresses… sad face. I just could not muster the energy to freeze. I'm a cold froggie even in my ugg boots and there was no way I was going to get out of them.
Also, you must be thinking why am I making clothes I can't wear. Well. I have made thesetems out of wool – so they are super warm lovely but alas, a bit cold (I get cold in summer). Summer is just around the corner though, right? RIGHT?
So this is a bit of an old number but seriously one in high rotation in my life. I love this shirt. This is a full, freehand handmade shirt. It was made similar to last weeks crop top which means…. I totally fluked it.
I used one of my fave fitting shirts as a guide to size and just chopped away. Sewed up the sides – used the material as a bias binding for the neckline (see bias binding video here). And attached yellow silk sleeves, from material I brought home from my travels in India (an amazing lifetime ago). Have I mentioned I'm a material hoarder?
These 'shift' pieces are in full fashion at the moment which is fab. No fitted design, darts or panels. Just one big block of material front and back – and your pretty well done! Make it a little longer and you have a dress. SIMPLE. Love it!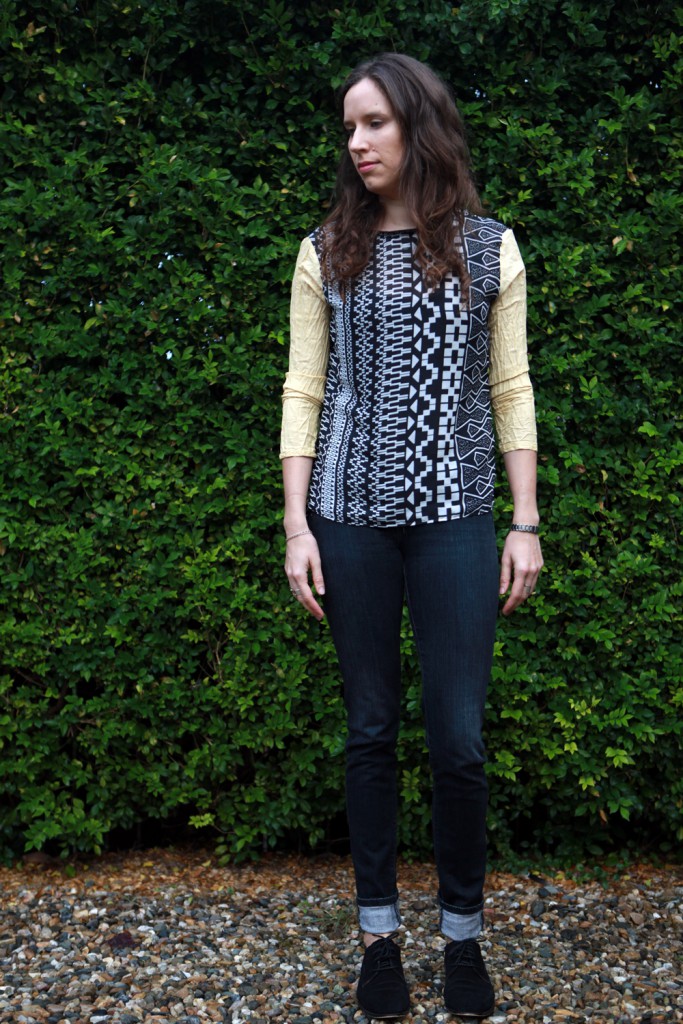 There is definitely a theme in my creatives, which is the long back – a few dresses, skirts and this shirt have followed the pattern here, here and here.. you can finish of the bottom of any shirt ANYWAY you like. If I find a good pattern that fits perfectly, I will re-use it over and over to make 3 totally different looks (hint for next week's post).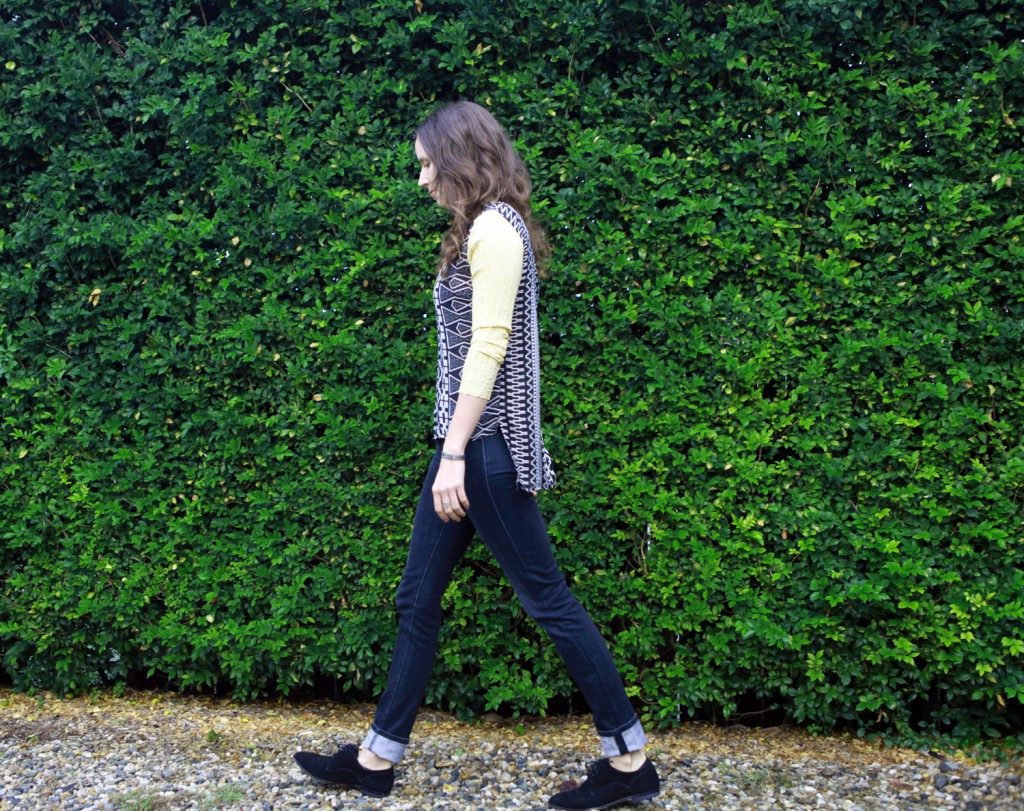 You can't see it so well here but there as also a yellow racing strip down the back. I'm a bit of a details girl. I find it hard to not go overboard and keep making things fun – more and more to add to always.
I am learning to just stop. Plain colors and designs can have a bigger impact than a super busy design AND style. I'm learning one or the other is enough.
But I'm ok with the busyness of this top. Its so easy wearing, with either jeans or a skinny skirt. I can eat me a big lunch and no one knows the better. hehe. WIN.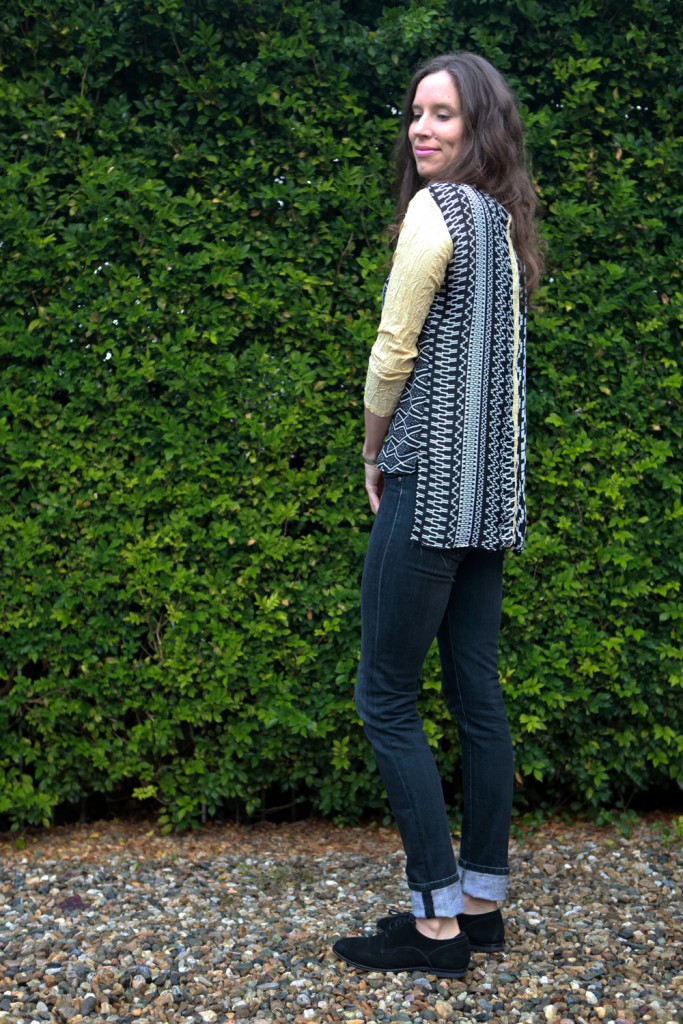 Thanks for reading guys!
And I promise – my new sews will be up real soon!
As always, lets try and waste not want not