Hi stitchers! This week, Thursday Threads is all about work wear. It's crazy how we get sucked in to consuming so we can look good at work. We then need our salary to buy ourselves the things we need to look good when we get there to earn the salary. What a trap!
My solution? Save the money and make the outfits!
My work wardrobe has been a little stale lately and so here I am making this cute number to add to the weekly rotation.
If there's one thing my refusal to buy clothes has done, it's to help me realise how quickly I get over my clothing – hence the constant chopping, adding and making from new! This skirt was made from new, from a gorgeous stretch cotton and my trusty, old-school, falling apart, favourite patterns. I don't usually wear much animal print but I'm loving how it turned out with this pattern.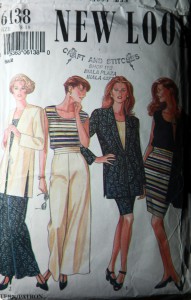 Skirts are actually one of the best pieces of clothing to learn about sewing with – they really are quite simple. All a skirt basically needs is 2 panels of material – front & back – and a zipper/buttons. Done!
The main adjustment I made was the hemline – I made a droop back, and used a bias binding to hem the bottom up.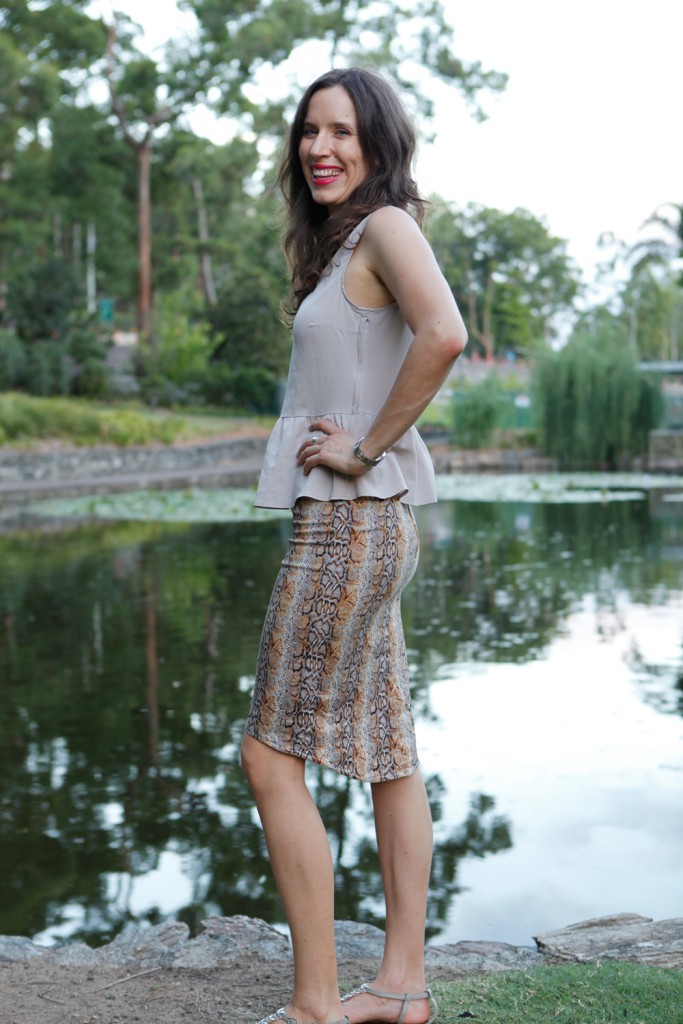 Waste not, want not!
Enjoy