Can you feel it in the air?? Winter is coming. This means boots, jackets, scarves and all the beautiful winter fashion is coming too, for a whole like… 2 weeks (Go Brisbane!!) YAY!
So this week, we're talking jackets and this one in particular is an up-cycle from a hand me down (from my lovely Mumsy!). She gave me this jacket a little while ago (last winter?) and remember at the time thinking 'hmmm no, this isn't me..' and put it in my pile to go to Vinnies…
Then one day I found myself wanting to look at it again so I went rummaging and luckily I still had it. I decided I totally LOVED it. I put it on and the sleeve length was little awkward – but that's pretty much the fashion now (I realised I have the exact same awkward length sleeves in another favorite jacket). I was even more stoked when I I realised it is 30% wool and beautifully tailored!
The reason why I chop and change my clothes so much is because I tire of them quickly, however, I refuse to run to the shops every time I bore – so out come the scissors. Instead of chopping – this week I added a little splash of color to the pockets!
You can change the look of a jacket with the smallest piece of material, it's so easy and can be changed as often as you like.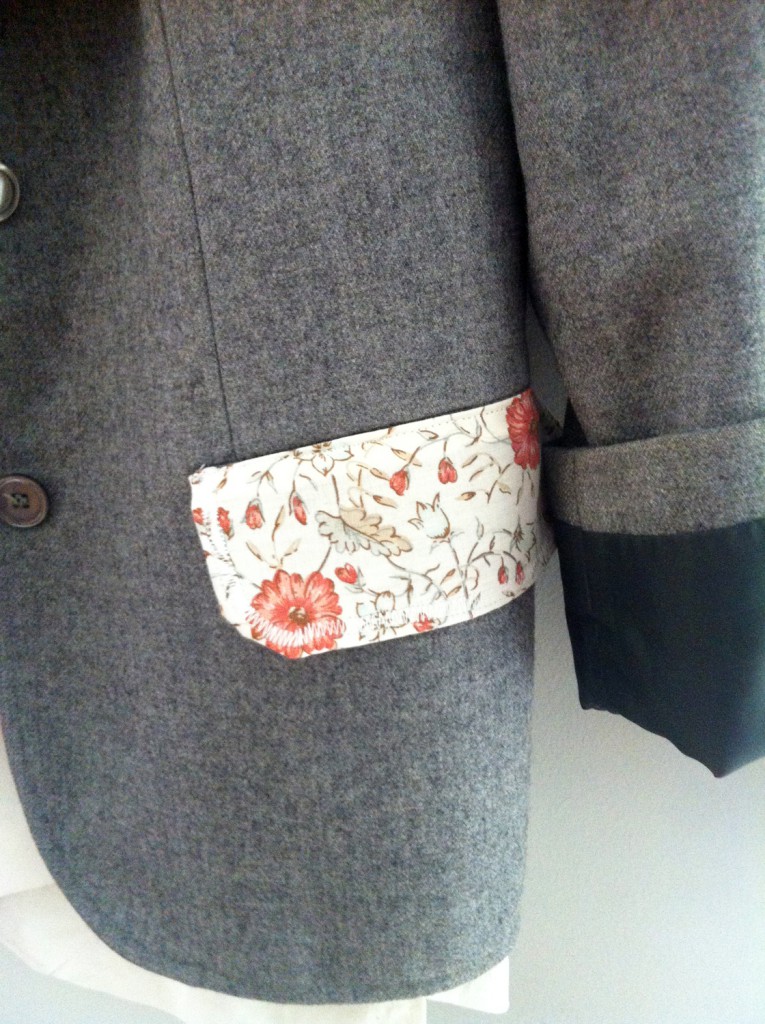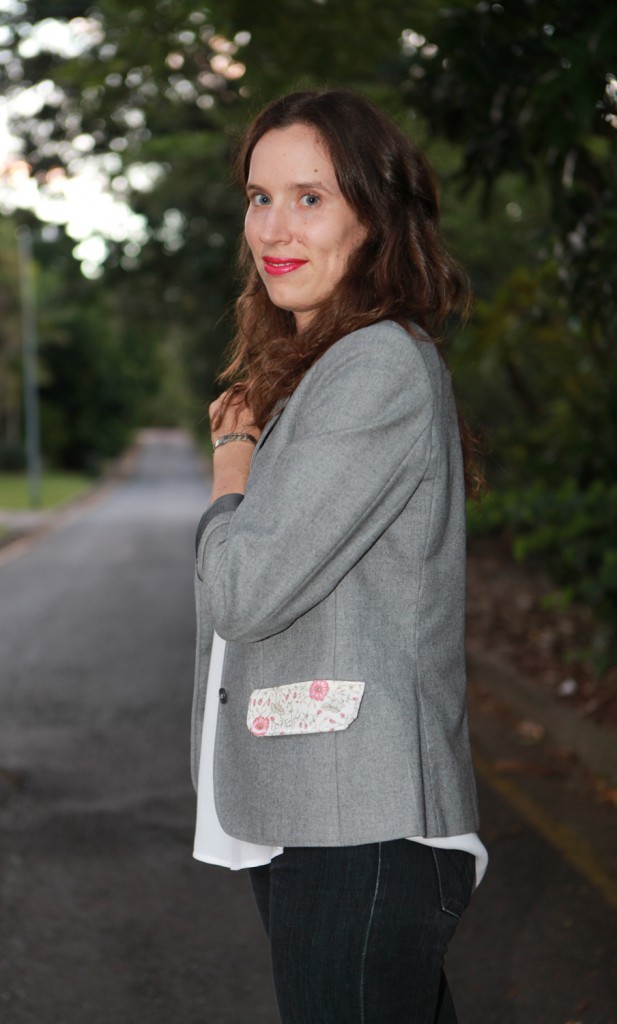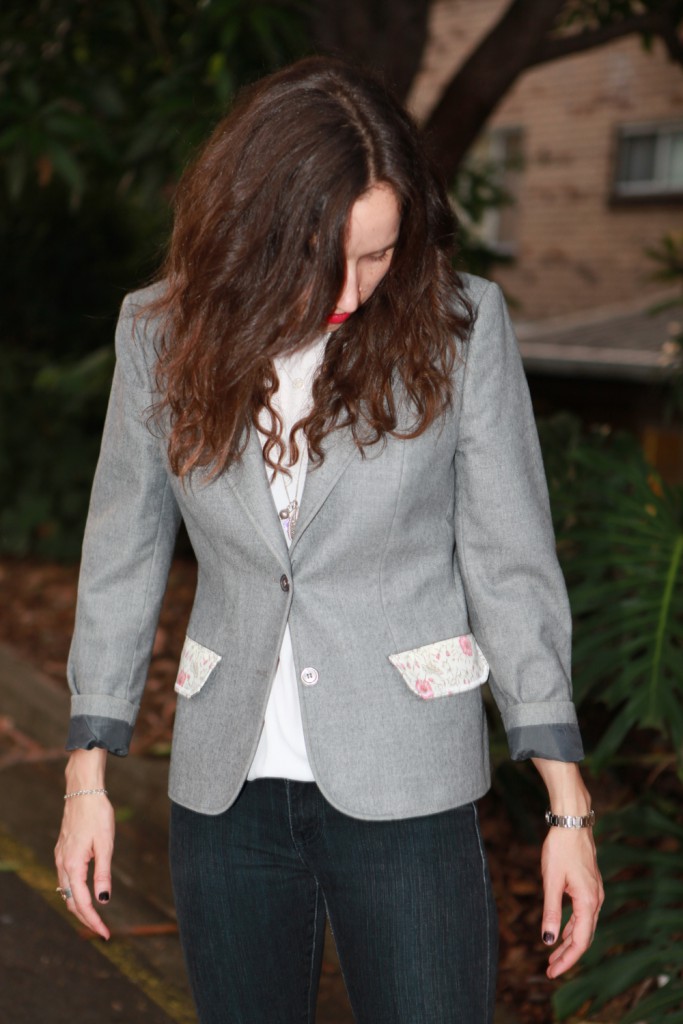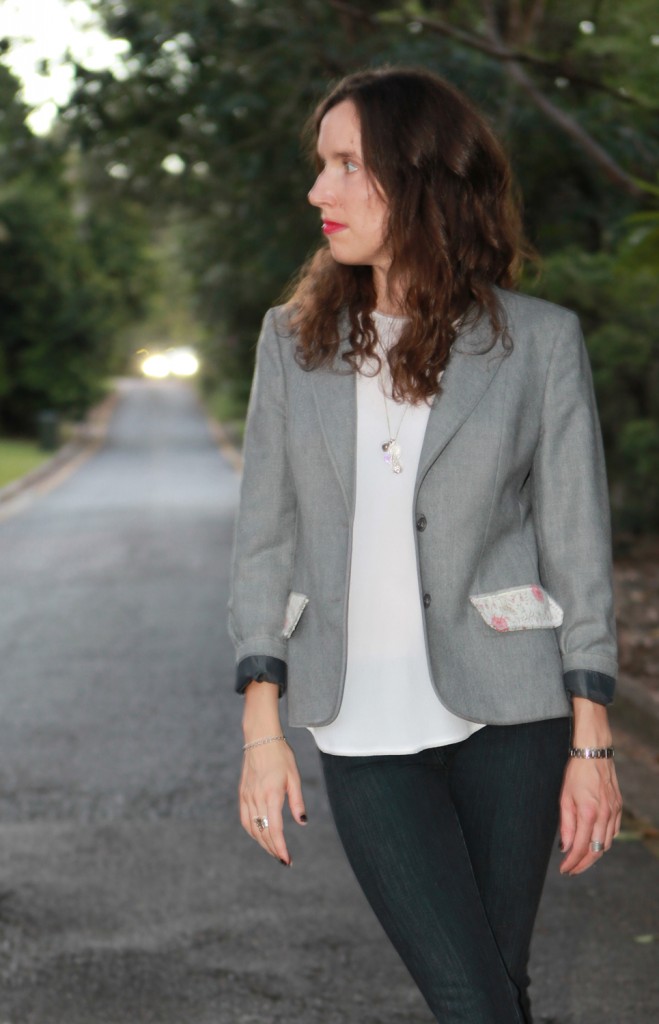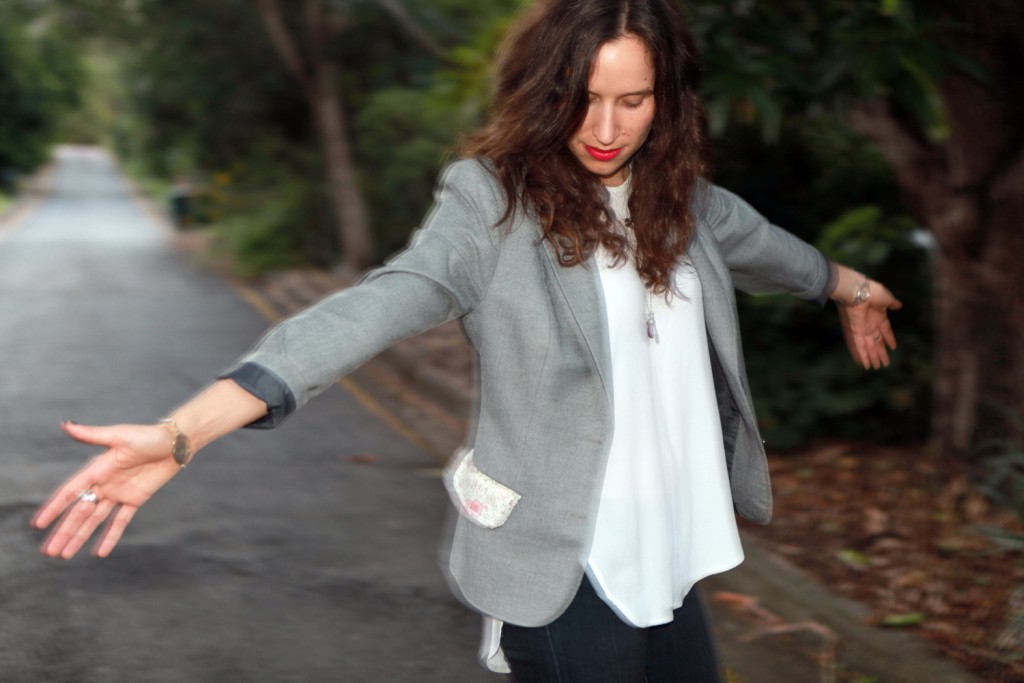 Why not try it with one of your jackets? The one you are bored with and ready to throw out!
Waste not want not!