Just recently, I discovered the huge number of quality business shirts circulating in second hand stores. This find was sparked when I came past a whole pile of my step dad's old work shirts (hi Johnny!) hiding in a spare cupboard. He no longer wore them and – like most of our clothes – they were just sitting there. I got his ok to use them and went on my usual chopping spree!
I started with 3 blue denim-look business shirts. Two were refashioned into fitted shirts and one got transformed into a dress… I cut up an old leather handbag to turn into sleeves and a pocket, which looked great but proved a little impractical for laundering. Woops.
Shirt no.1 was cut off, taken in and attached to a cute floral shirt that was sitting in my wardrobe unloved. I loved the pocket – so I repositioned it for a better fit.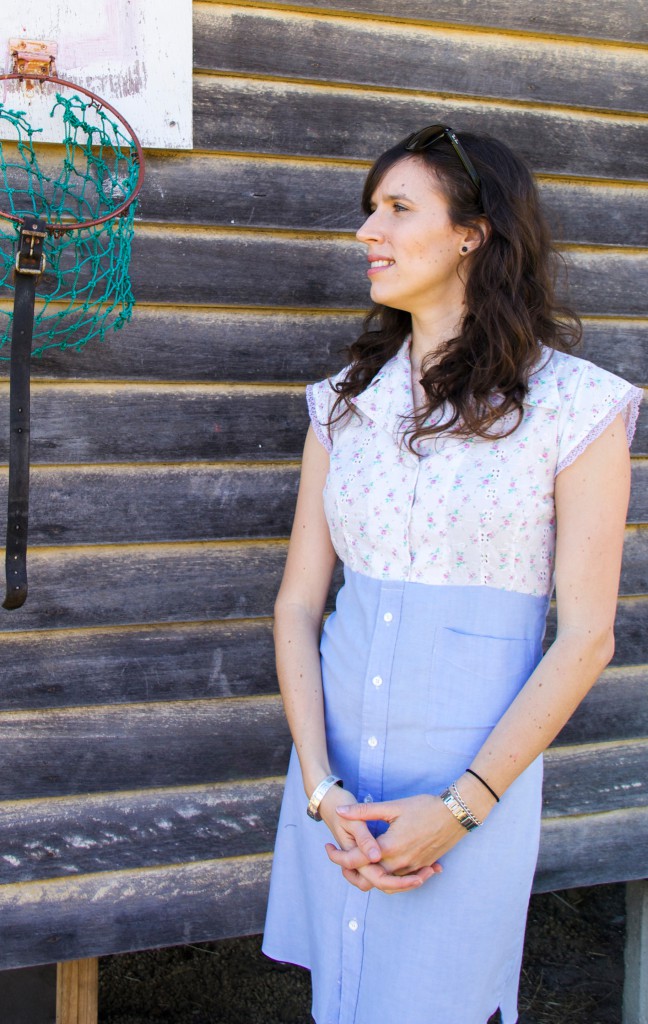 Work shirt no.2 had the sleeves were removed and the sides trimmed in. I'm loving the scooped shirt bottoms, so I kept the original odd lengths.
I totally love this one and wear it all the time (as you can see, it got accidentally modelled in another post over here)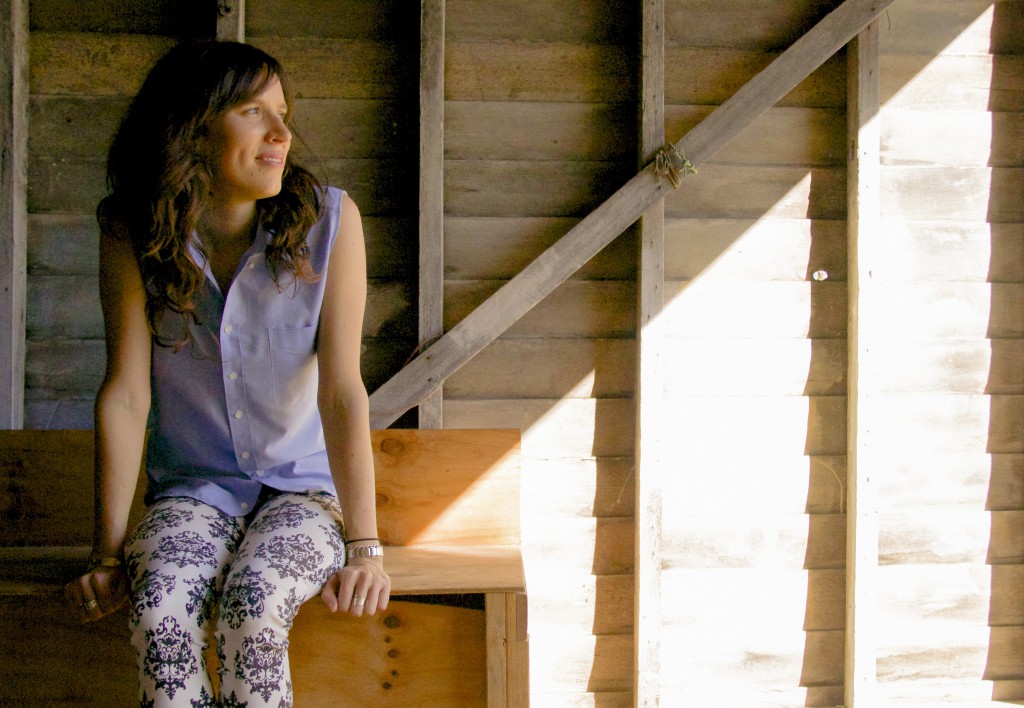 Shirt no.3 is similar, but I wanted to play around with leather. I'm fascinated with the idea of mixing different textiles. Like most seamstresses, fabric is my thing! I can't wait to post on this – stay tuned. Anyway, here is the final revamped work shirt. I used a sleeve pattern from another shirt, which was a super easy process…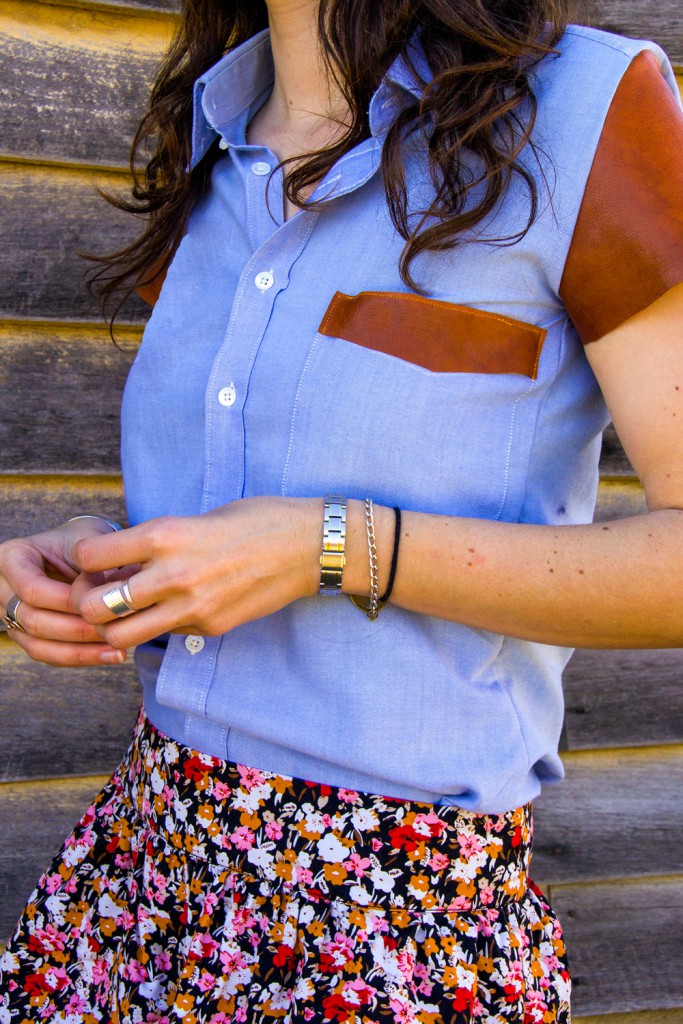 Since refashioning these shirts, I've been on the lookout for opportunities to rework mens business shirts. Try it out- they're everywhere! Just look in your boyfriend's/father's/grandfather's/brother's/friend's wardrobe and relieve them of one or two, or check out your local charity…
Like that? Stay tuned, the next business shirt refashion will go in a really different direction to these!!
Waste not want not!