I'm blessed to come from a line of strong, amazing women.
My Gma is rad town. She's 87, and still wants to ride a bike – even though she flipped over the handle bars not too long ago. Right now, she's at war with a bush turkey that destroys her garden to make a nesting mound. She grew up on a farm, so she means it when she says she tried to strangle that turkey when it got into her house recently!
I swear she cooks the best lasagne and curried eggs on this planet, and in addition she can still sew!! This was passed down through the generations to me. As Gma knows I sew, just a few months ago when at I was visiting her place at the beach, she pulled out an old skirt – it was 20 years old and hadn't been worn! I loved it, and knew I had to revamp it.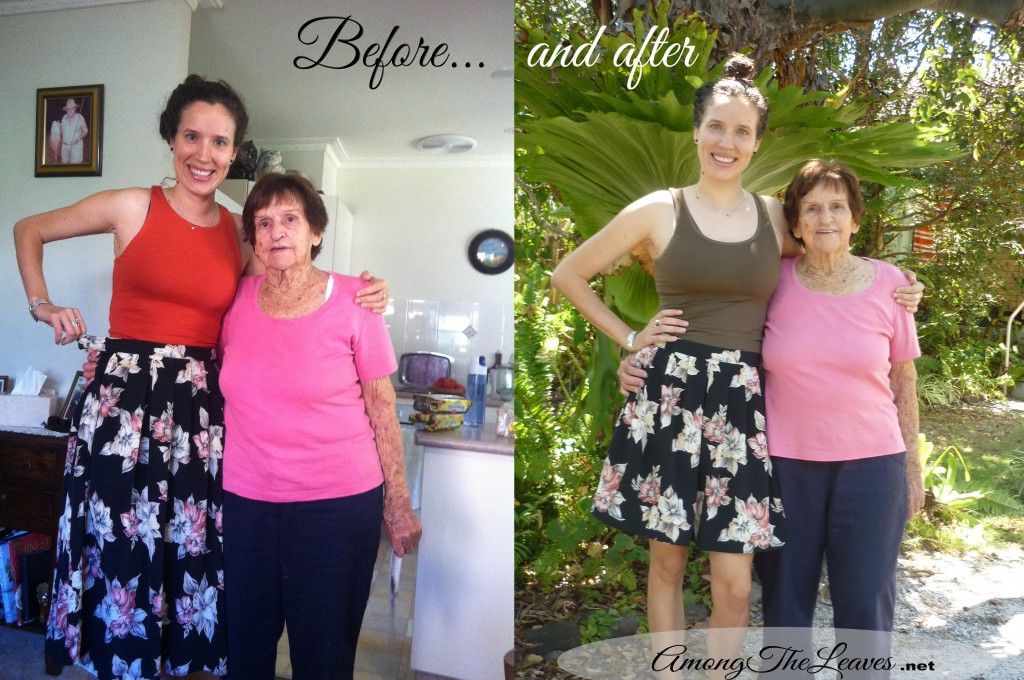 There were only 2 things to do – take it in, and take it up. If ever there was a refashion project for beginners, this is it – it was so easy!!
Photo credit: Tom Ogwang
So… You know those skirts you don't wear?? Go refashion them! (ps this is a refashioned shirt too – stay tuned for the tutorial…)
Big love,