Hey stitchers,
Sorry for my sickie last week… I basically had the 'I'm super busy' scenario. Ya know what I mean? And I have a 4 day work week! How do people work 5 days and get shit done? Tell me HOW?
I went back to thinking about why I write this blog. Main reason – sewing reduces my anxiety (except when I'm behind on the weekly posts ha!). Speaking generally, it's good for my soul. I took a pay cut this year to have one day a week to just sit and be still – not something I do so well – and make something mindfully. Worth every cent. Thinking on it some more, I arrived here:
I've worked in health providing health checks for the public for nearly 5 years… that must be thousands of them by now. I have seen my beliefs about the strong connection between emotional health and physical health lived out by so many, as good outcomes and bad. I've learned that I can only try to encourage people to look after themselves but, at the end of it all, the buck stops with each of us. And from there, whatever your decisions, you have a ripple effect.
It took me a long time and after my dad's loss 6 years ago at the young age of 55, to learn that life is so damn short. I know I am lucky that I have the ability to have a 4 day week this but I also choose to not drown myself in debt to look good.
That said, I freaking love fashion. LOVE. When I'm not sewing, I'm dreaming of clothes. This year it's sewn or recycled – both the most inexpensive options out there.
So here, on this blog, is those beliefs kind of all scrunched up and spat out for your general and viewing pleasure…
Like I said it's been some busy little times, but I did manage to finish this gorgeous little number. I used Butterick #6774 – the same pattern as for this dress here. This time, the fabric I chose is pretty wild though, hey?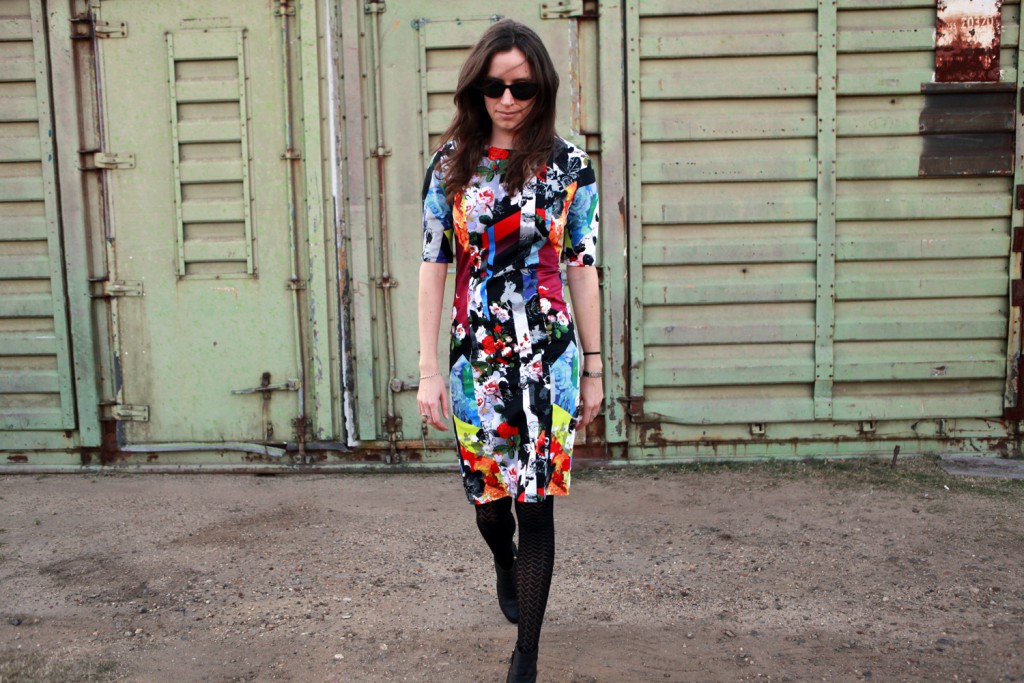 Ker-pow. Cop that, haters.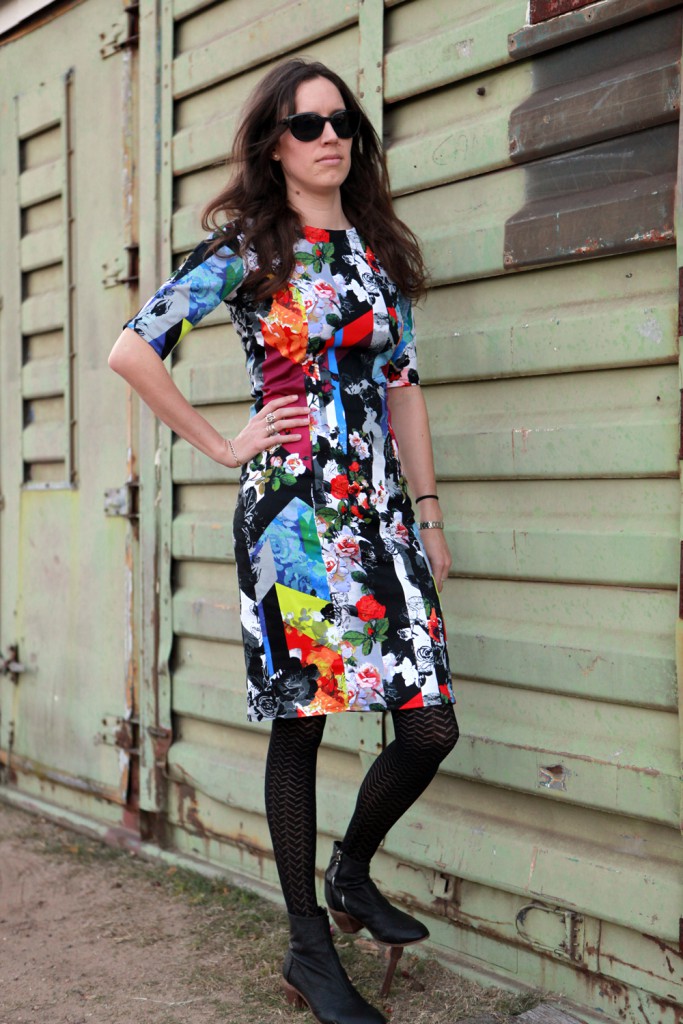 Busy dress? Get some busy leggings on to match.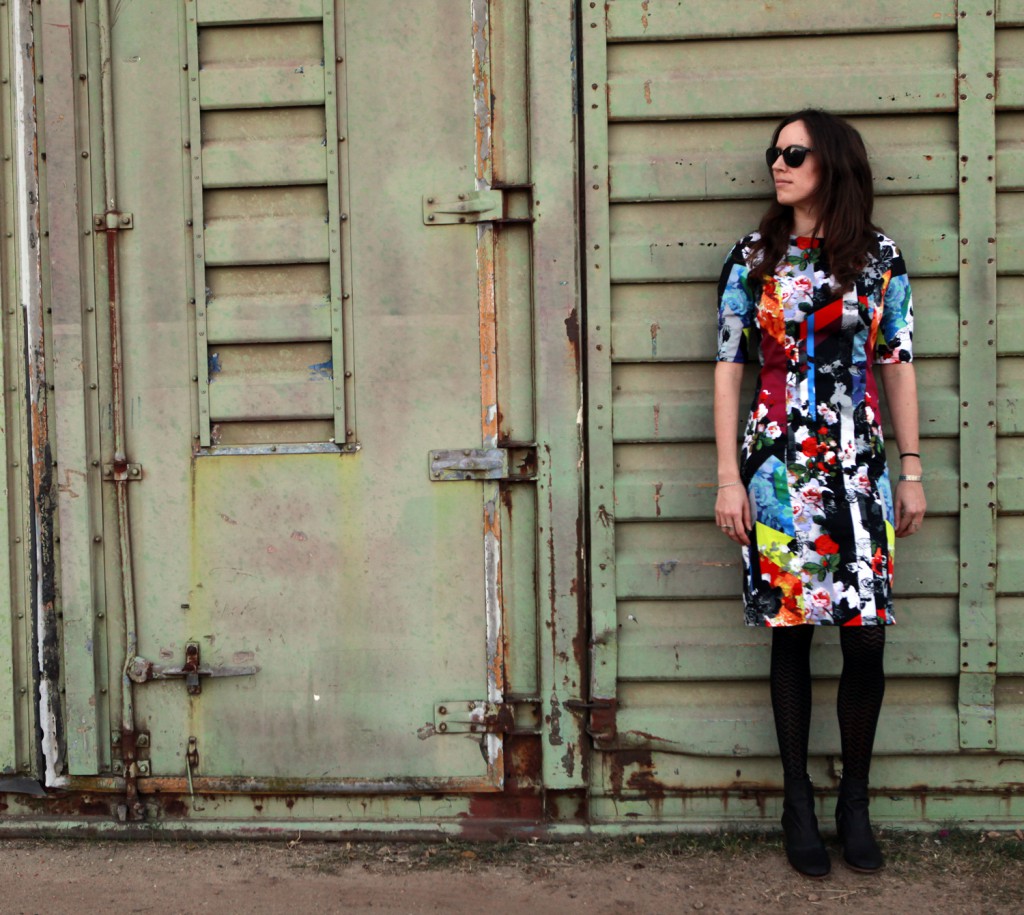 Seriously, I'm loving the busy fabrics that are stepping out as we come to spring. What do you think?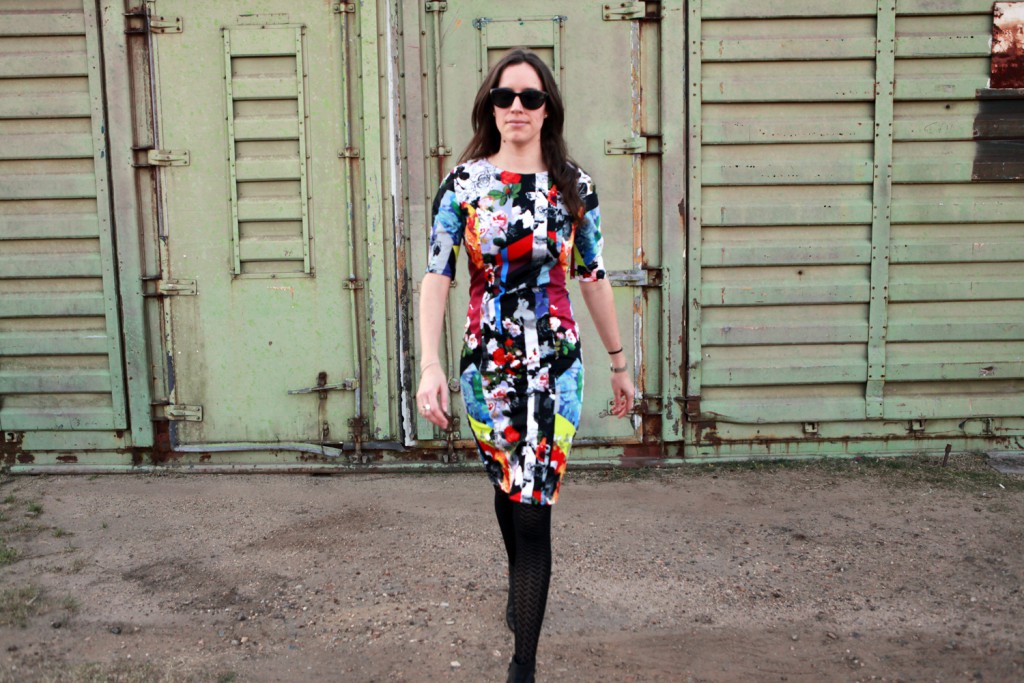 Like I said guys, busy times – gotta run.
I want to leave you with one little question… What are you doing that's good for your soul?
Next week I got another killer dress for you – stay tuned.
XXxx