I have a mountain of old patterns, like, probably 50. I've maybe purchased 6 of these – only 2 of them brand new. I'm not even kidding when I say I find soo many great patterns at op shops. The pattern I dusted off to make this week's Thursday Threads number was from my mum's stash but, just to prove my point, it's on ebay right now for $4.50…
'Vintage 1993 Ronnie Heller MJ Butterick #6774 Misses Dress Pattern'
You heard it first on ebay – vintage 1993! There are so many patterns out there floating around for such great prices.. why not get your hands on some and give them a go?
Looking at this pattern, it doesn't really look like the kind of dress you to want to make or wear. Right? Well, wait till you see the dress it turned out… it's one of my favourites, and the boyfie loves it too!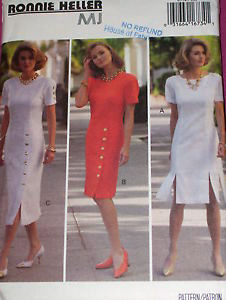 Just say no to (massive) puffed sleeves! The only adjustment I made to the dress was nipping those shoulders in for dignity's sake. I also decided to not put splits or buttons at the bottom of the dress; this is because of the busy print in the side panels.
It honestly was the oddest pattern I have ever sewn.. I can't really explain it, but it was just one of those outfits that, as you are making it, you are pretty sure its not going to work out… so I was really happy with the outcome.
This material was all hand me down cut off bits and pieces as well! Such a win,  making a beautiful dress AND recycling… love. it.
I honestly, totally, want to, WANT TO show you how easy it is to sew your own beautiful clothing.. it is just the most amazing feeling ever. ever.
It is now the 12th of March and I haven't purchased one piece of clothing new from the shops – my aim is to last the year out… a quarter of the year through already and still going strong.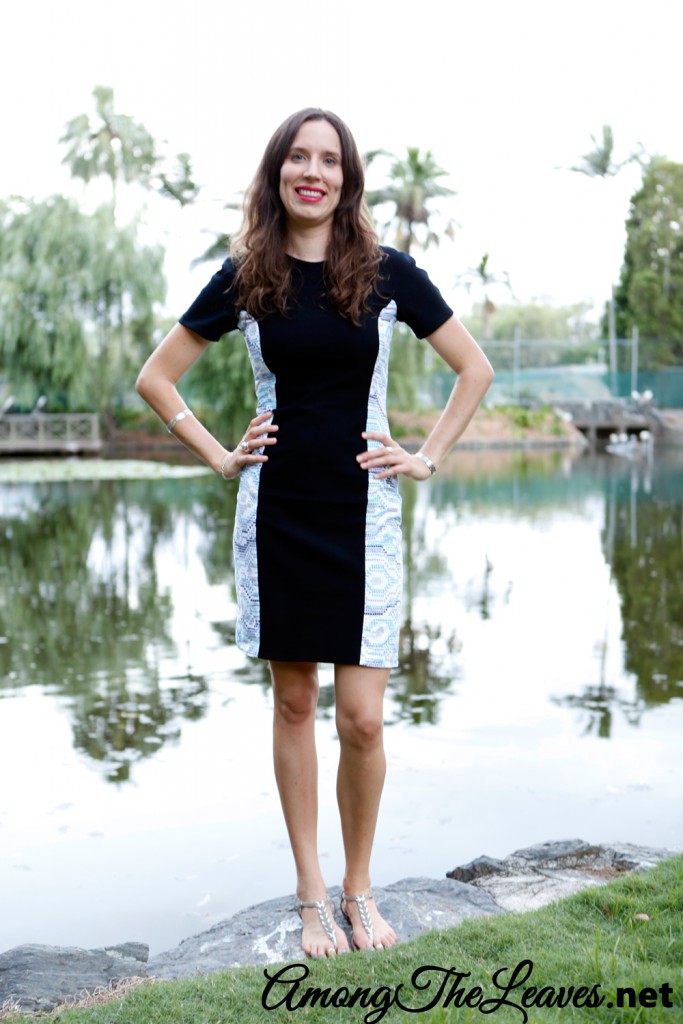 Photo credit: Tom Ogwang
What patterns do you have lying around?
Waste not want not x