Heyyyy guys!
I'm sorry I missed last Thursday Threads… I got a killer migraine by my ex-best friend, blue cheese! Who knew that if you eat a giant chunk of blue cheese it can stop you for days. Trust me when I say that I do now.
Anyways, I'm backkkk! and super excited to show you my new favourite makes… the potsock. My sister in law's birthday was zooming around the corner earlier this year and I could not work out what to get her… so I took a stab at a plant and as usual, I LOVE adding my own piece-of-handmade-love alongside presents so I decided to dress up this gorgeous indoor plant with a colorful and fun potsock!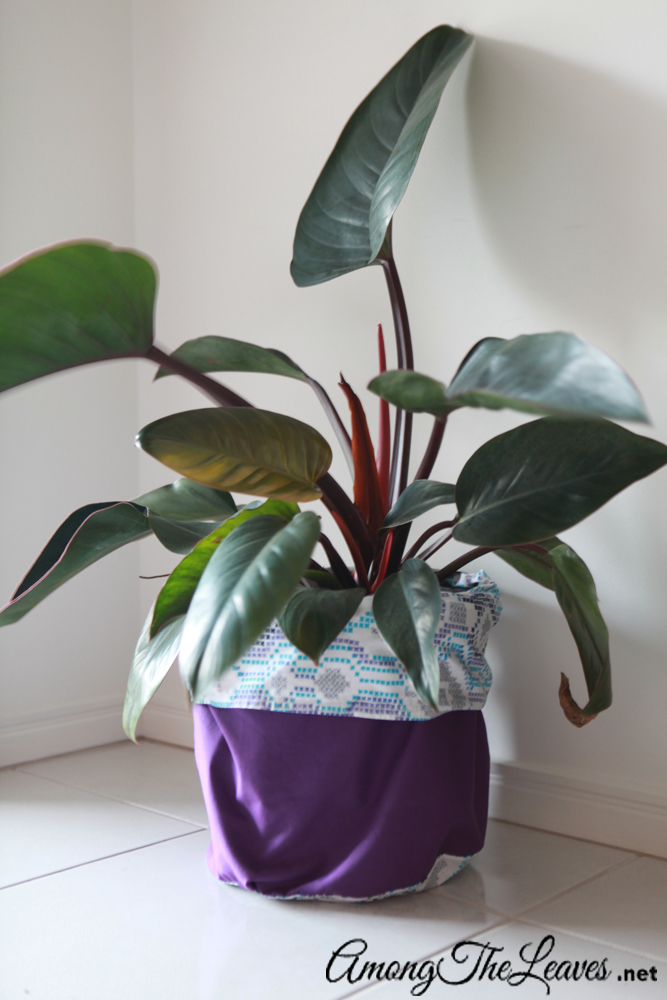 After this first one, I fell in love with them and had to make TWO, as usual… so I kept a few of my favourite materials from items I was sending to charity and I turned them into this super cute sock!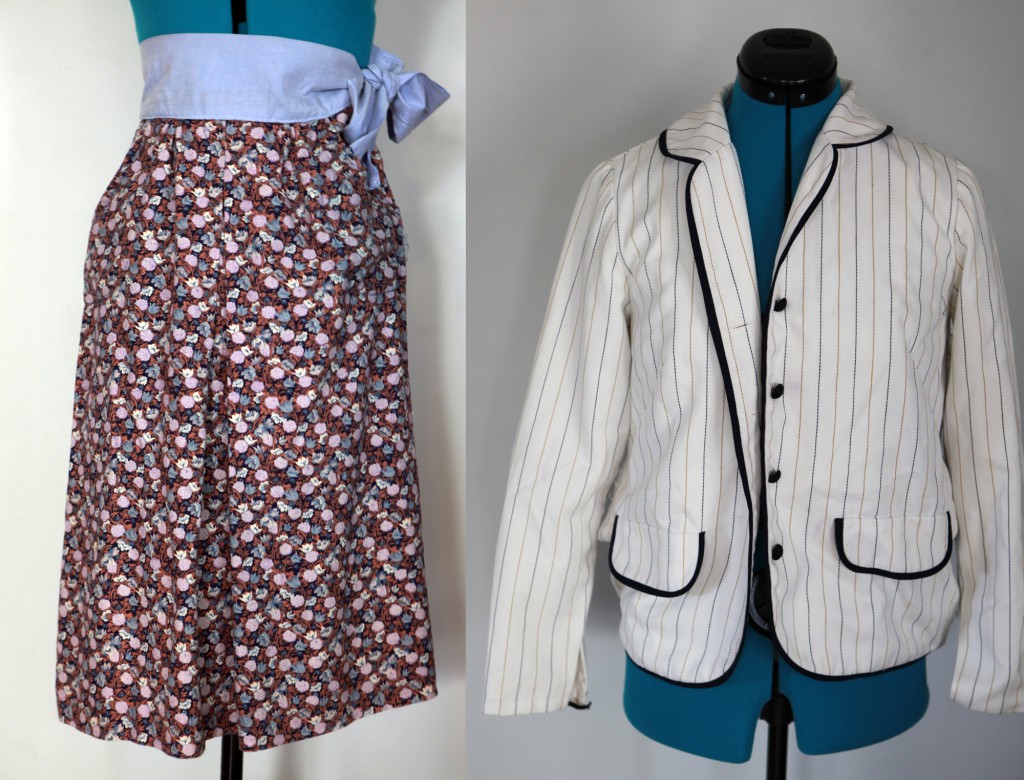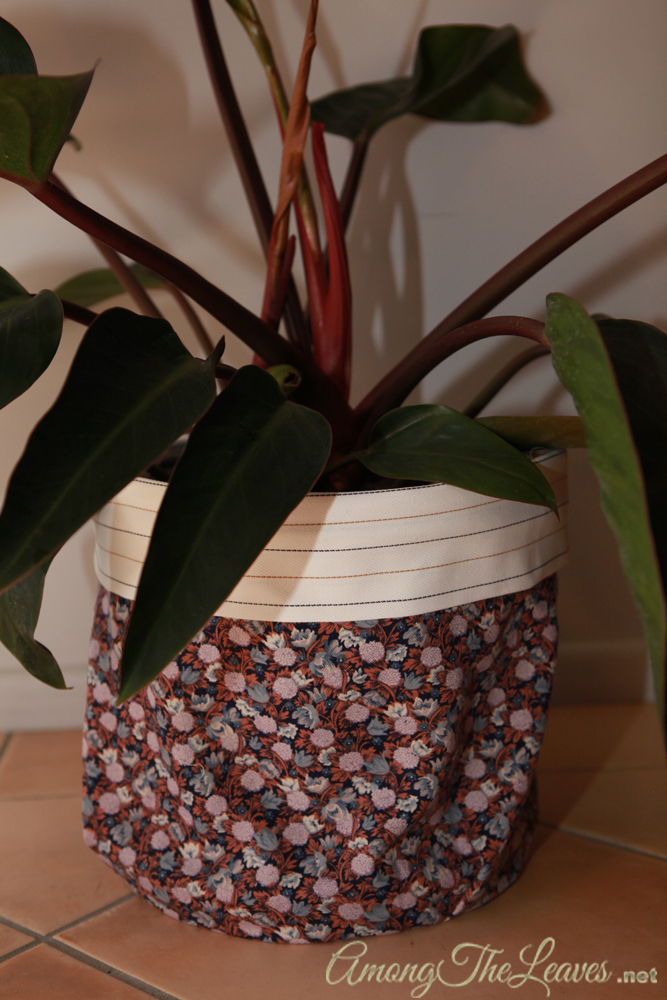 Photo credit: Tom Ogwang
Which one is your favourite? And did you like the big fold over in the first picture or the smaller fold over?
Waste not want not!