Hey Stitchers,
Ya know how I keep on about the cold (you'd think I lived in Melbourne!) – well I thought it was time to do something about it and make myself something warm. So I got on to coats – have you noticed them this winter? Divine!
I went searching for the style I wanted and when I saw this one below, it went directly to the top of the t0-make list. I like it because of its simplicity, both visually and to make for my first try.
So the commercial pricetag on the pictured coat is $460… and it is SOLD OUT! Whaatttt? Four hundred and sixty bucks but quit insulting me, unethical fashion shop, with your nasty wool blend, because whose pockets will all that money line? Cos we know it's not the amazing people who sewed this garment by hand!!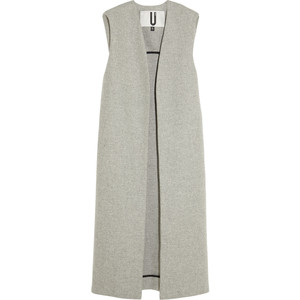 So as usual, I made my own. From a beautiful pure wool fabric that cost me $90. I used about 2/3 of it so the material price came to about $60. The pattern I used was the style pattern 3299. The major adjustments I made:
:: Length. I added 4″ to the bottom
:: Left off the sleeves
:: Added side splits.
I loved how my coat turned out, and I've barely taken it off. WIN! It would also look awesome lined with a funky pattern.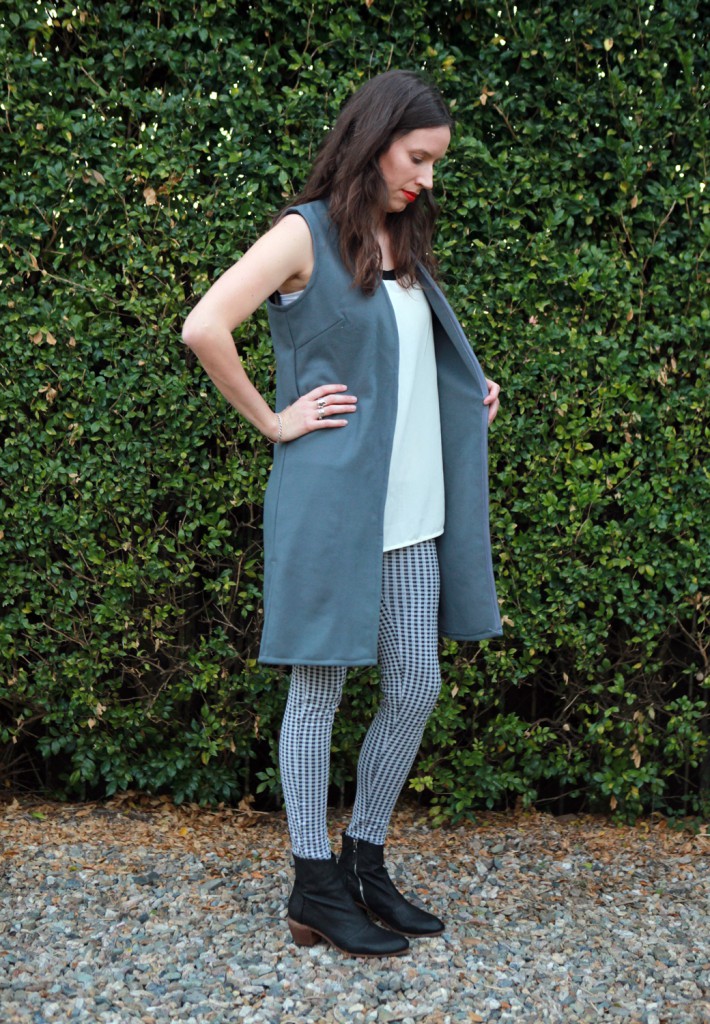 I also made a back tuck, by sewing about an inch of material together from the back neckline down the centre. I love the simple detail.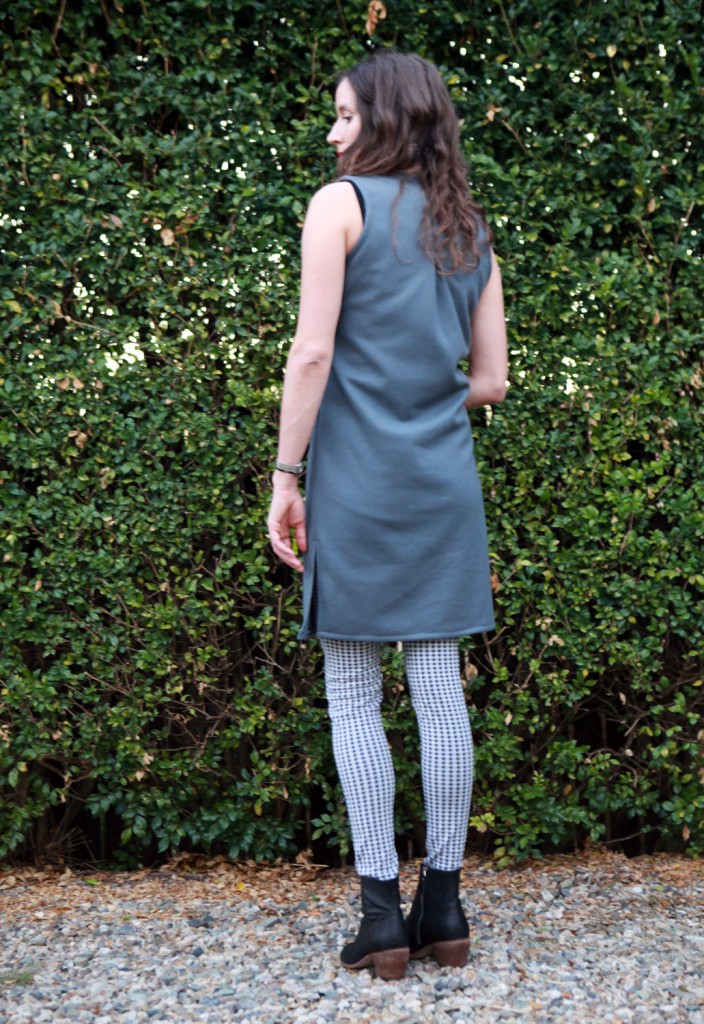 I'm beginning to realise that grey is my color. I love how it goes with so much but is less severe than black, without the high maintenance factor of white.
When I was choosing the fabric color I was actually wearing a grey in the same shade, which the sales lady pointed out. I hadn't even noticed! I was struggling to choose between a few colours but she spoke one truth – if I'm already wearing the color, I'm obviously drawn to it and I will get use from what I make out of it. Revelation.
So which colours naturally draw you? Keep an eye out, it's interesting to notice. I'm definitely and earthy color person, and love using the accessories to bring extra pops of color into the outfit.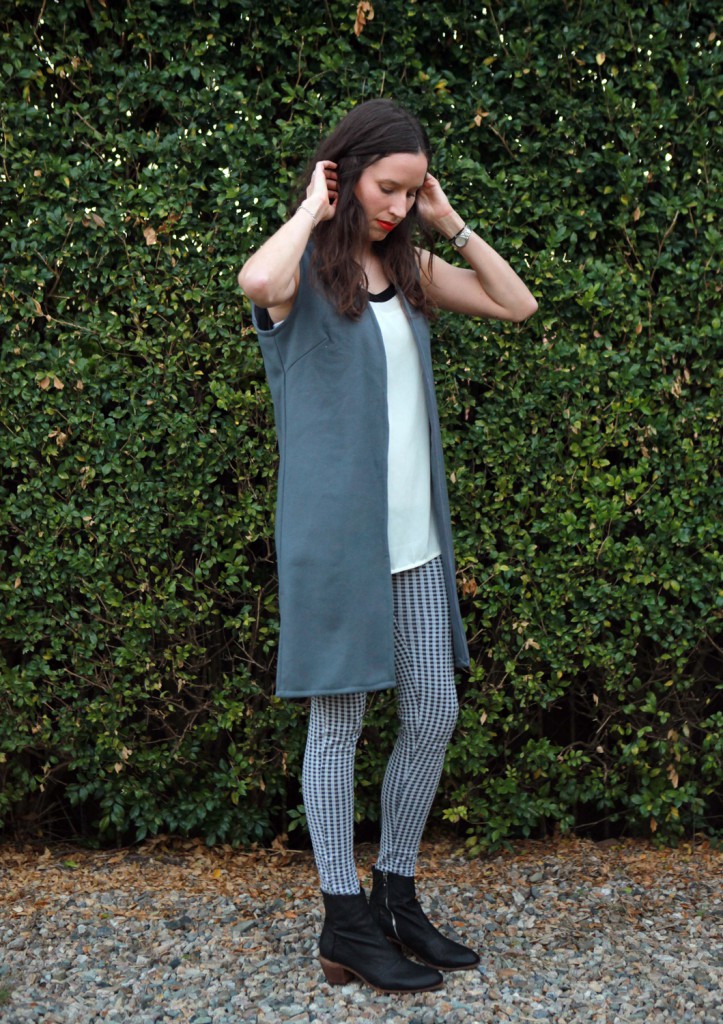 Three long pieces of material with two darts in the front pieces. This jacket is super simple guys – it may even be easier than a pencil skirt because it doesn't need to be fitted.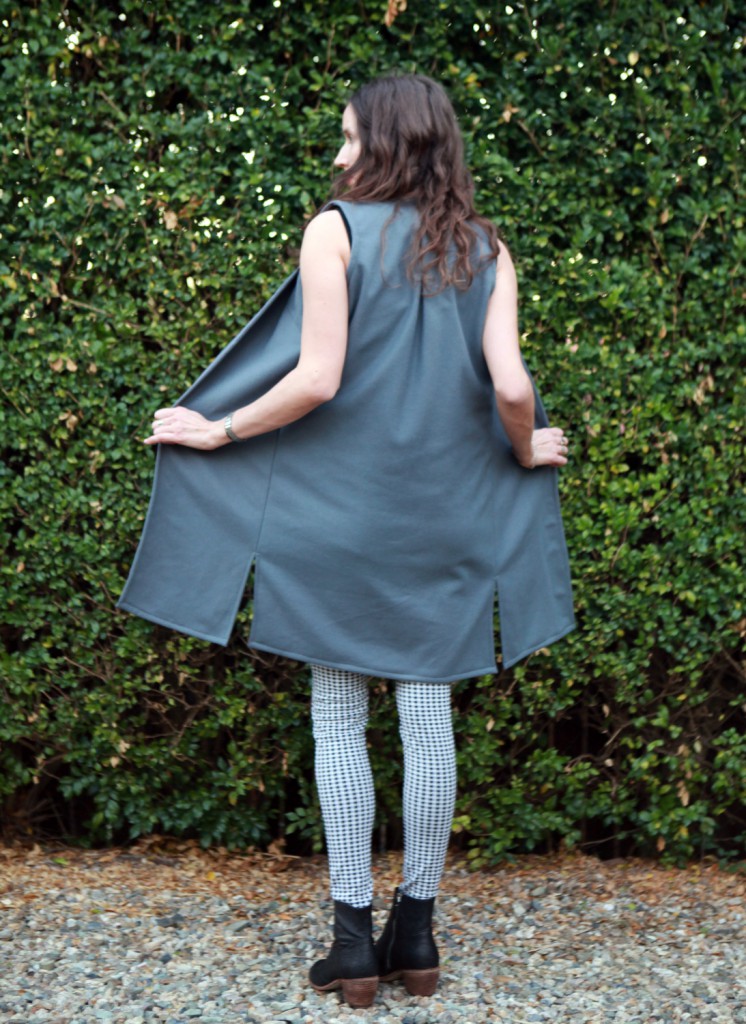 Love it to bits! Go make one of your own! I swear you won't take it off!
XX