Hey there, stitchers…
314 days of retail free! I can hardly believe it. To be clear, my commitment to a year of retail free  means not buying new outer items from retail shops. I can op-shop and sew to my heart's content (and I very much have) but I can't buy new outer clothing.
I've learned a few things. One, there's nothing you cant find in a thrift store! Generally you'll find it for a 10th of the price, in excellent condition and often a better product than what what I can get for a reasonable 'buying new' price point.
That said, there's are a few things that are more challenging to find in a thrift store.
The little black cardi, leggings and basic tee's. Why? Because these are staple items. They often cost more like $5 in the shops – throwaway prices! And they are everyday wear.
Really though, it just comes down to patience and persistence. You will find what you want, but the difference is that – instead of going out and buying what you want – you have to wait for it to come to you. Which is, I'm realising, just what I need to learn right now.
I find most things I need when I'm not even looking…
We are a instant society. We are fast paced. A black cardi did find it's way to me. It's gorgeous – a long one, down to my thighs, 30% wool, totally cute with vintage buttons and it cost me $4.
Sometimes, you find just what you need. Other times, I buy and item an it doesn't fit at all (I don't try things on anymore, I just buy my size or hold it up against me and hope for the best!). For example, this overall dress was my favourite find through Frocktober, but slight problem: it was huge on me. I had it ready to give away, but really really loved it so decided I'd take the time to alter it.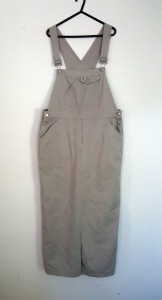 You can see the scissors in my hand here. Kris means business.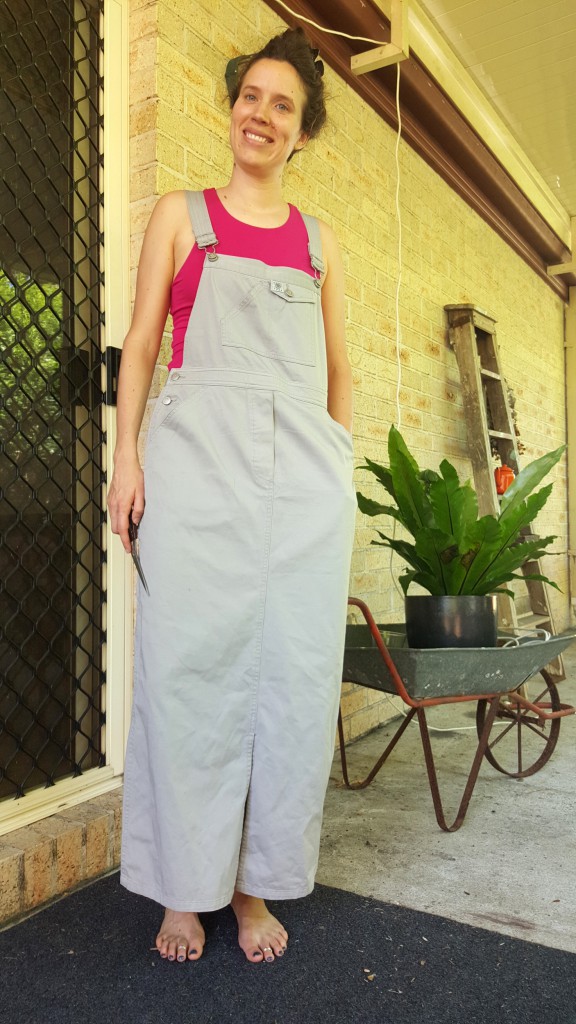 Done. There are so many goodies floating around in the recycled world. Go find 'em!! And reap the rewards – more in the bank, more creative wardrobe, more complements, more joy in every find!!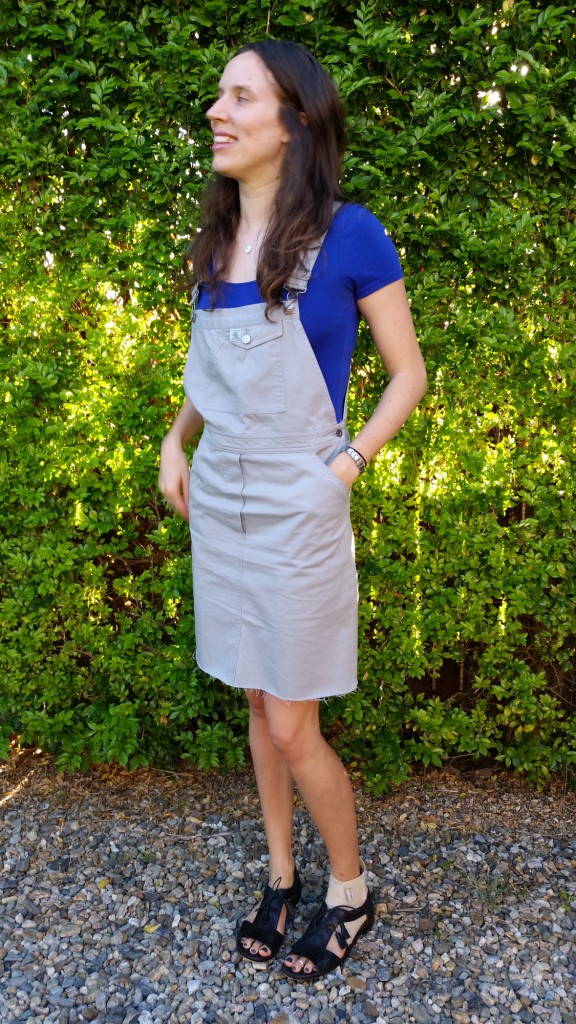 Find your nearest op-shop here and go check it out
xx