Guyzzzz, I'm loving teepees at the moment!
Lucky for me, I have 3 adorable reasons to make them.. the first being this little squishy face right here – niece number 1, Miss Mia Middleton.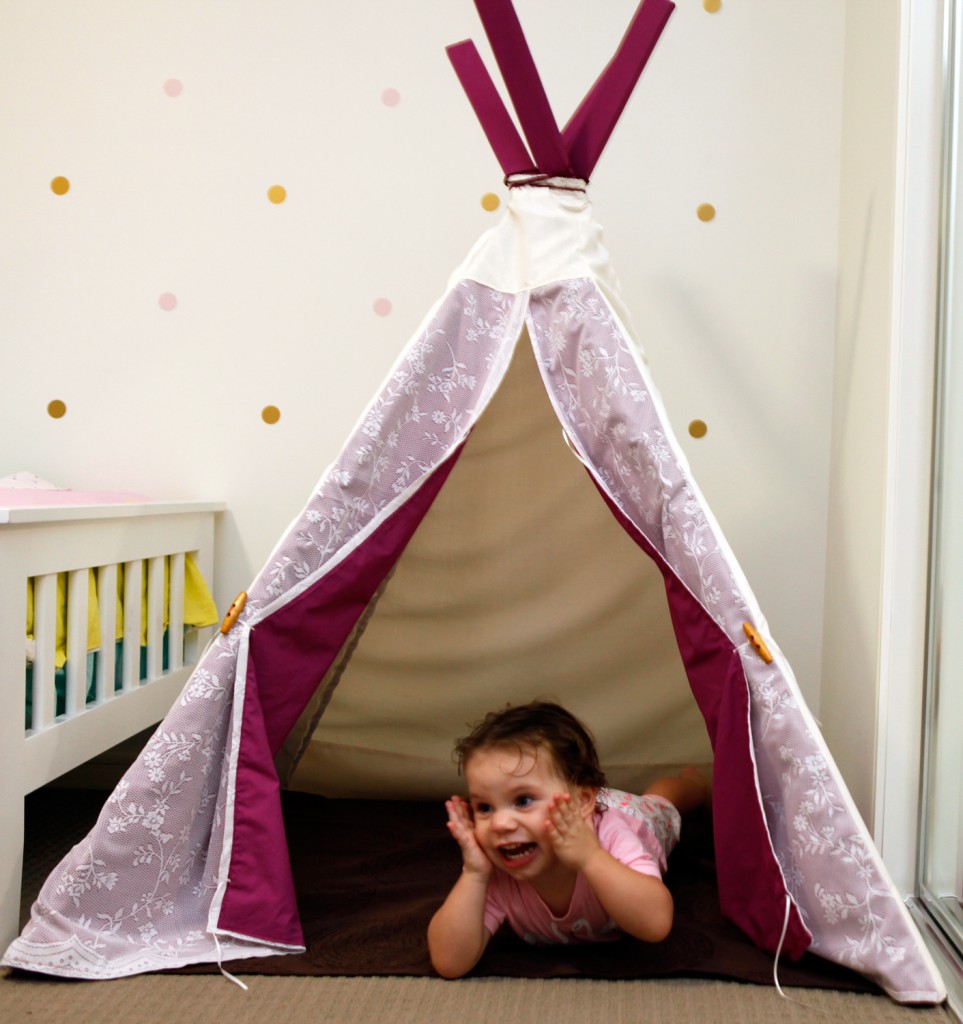 Cutest little Munchie around. I had the pleasure of reading her a book in here just recently…  Cute. Ness. Overload!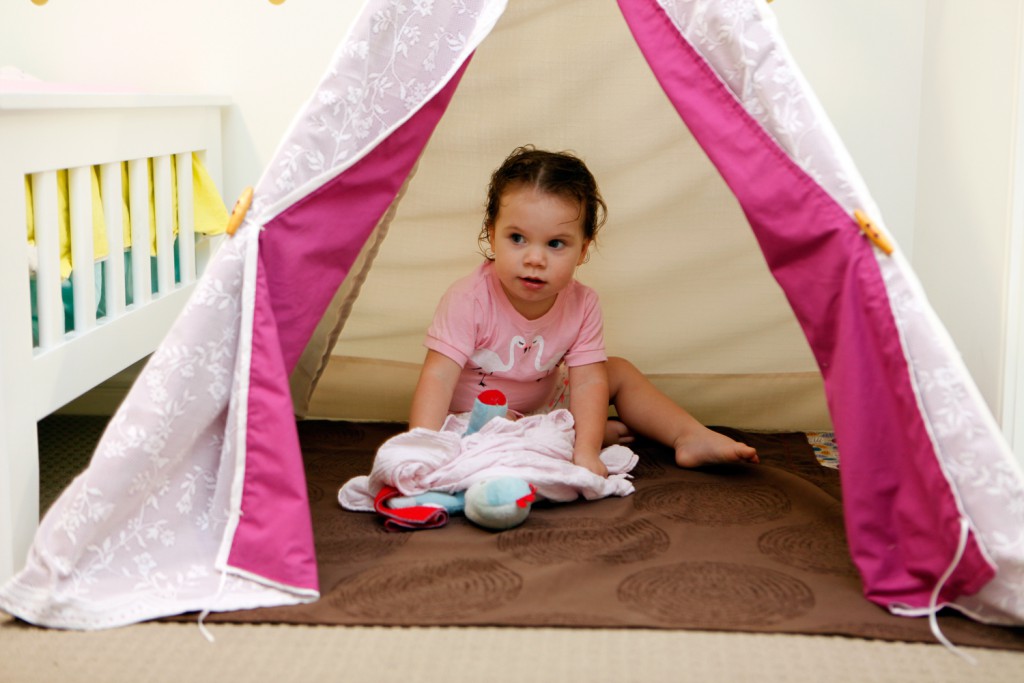 While I love making little people clothes, they grow out of them so quickly – I just can't keep up! But a teepee? Hopefully this thing will last a few more play sessions. The way this little machine wrestles her dad, though! I'm sure an arm or a foot will go through the side soon enough.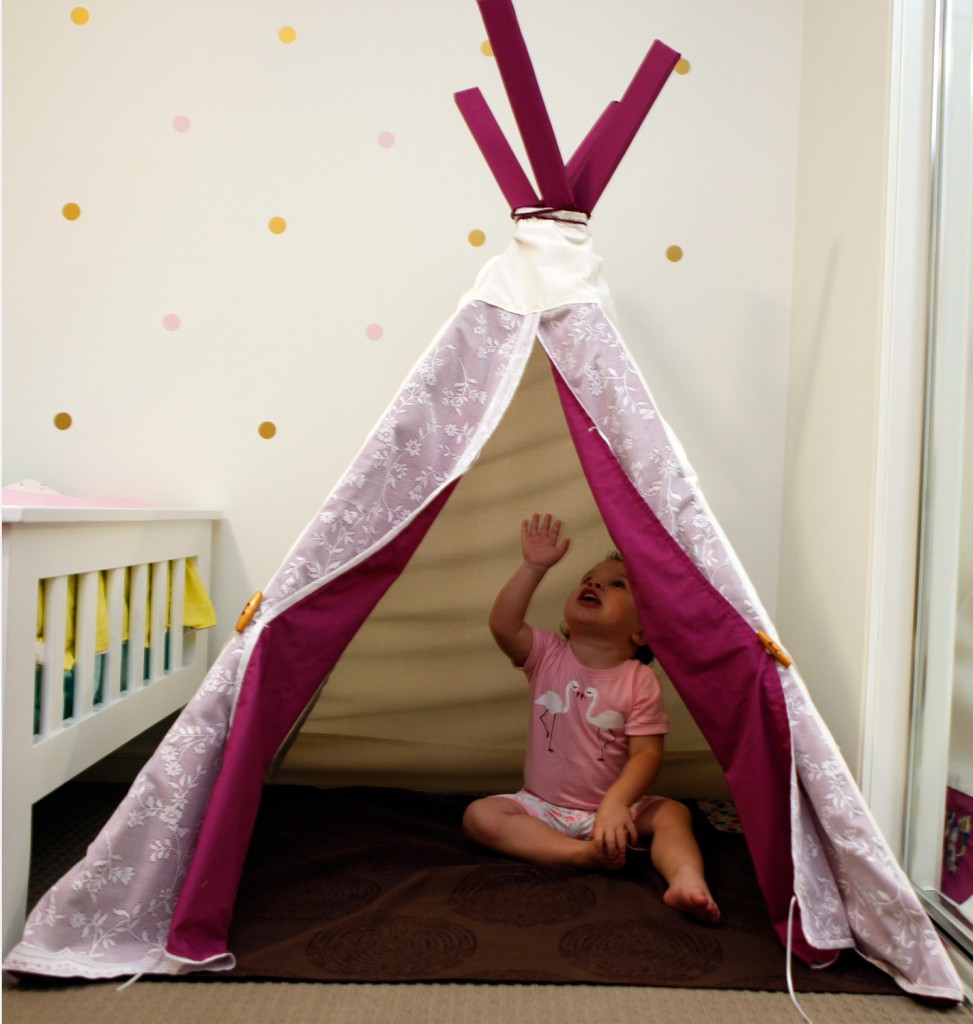 "Mum, you need to come in here too".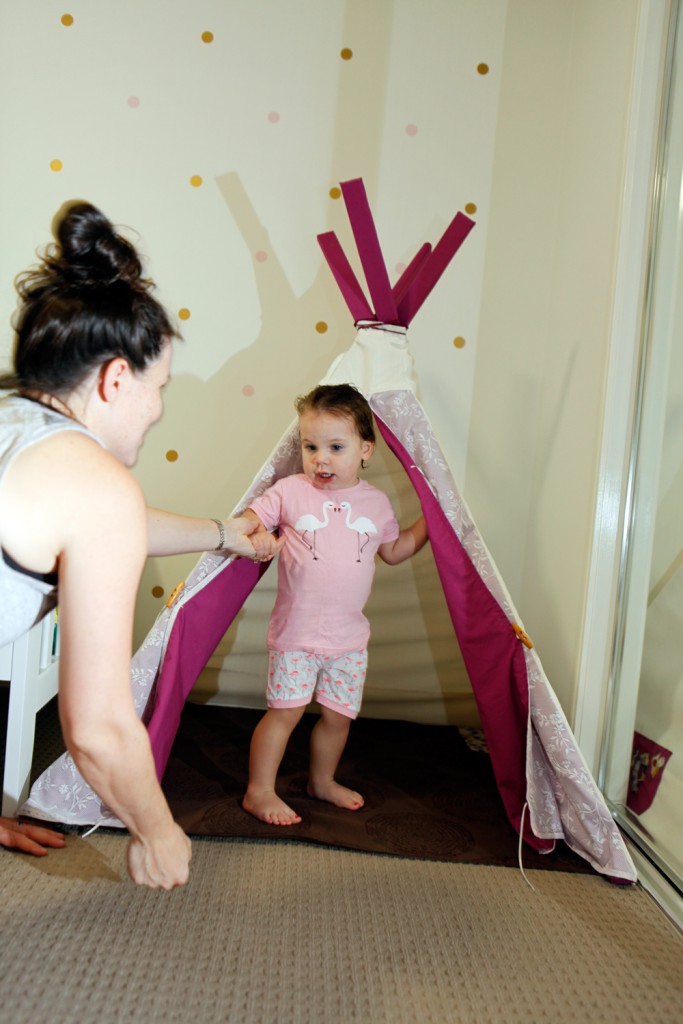 This was a labor of love… it was seriously one of the most difficult things I have sewn.
It may be the way I approach my sewing at times, which is… getting the vision in my head and diving straight on in there and 'whipping it up' before I give too much thought to the fine details. This usually ends in success. Teepees, I discovered, take a little more thought and planning. I came up on lots of barriers to do with mixing form and function. My pretty creative butterflies kept on smacking in to the windscreen of structural strength. My partner helped me come to terms with the reality that you have to take care to sew in structural strength in the seams so that it can take bumps from little feet. The last thing you want is for it to come down because the recycled fabric tears at a critical moment. This is important because every time you think up a weak design, a butterfly smooshes into a windscreen somewhere.
I admit, there may have been a tear or two (how do you spell 'perfectionist tendencies'?) but here it is still standing. SUCCESS, I say!
Stay tuned… there will be 2 more made in the near future.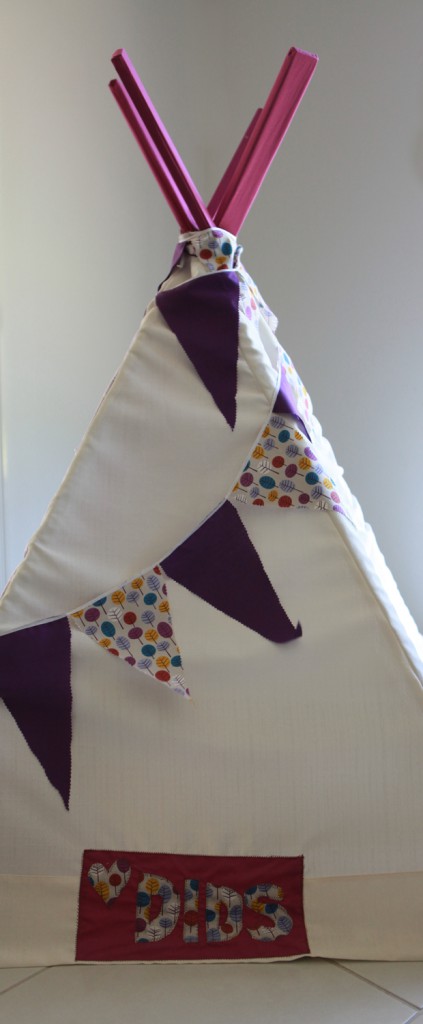 Love, dids xx