I went to a wedding recently, and really wanted to wear this dress that I had tailored in Varanasi, India. The dress was originally a second hand sari. I loved the material, however, the top bodice didn't fit at all (I wish I could show you a before picture), so I decided to make my own and attach it to the beautiful sari skirt.
The pattern used was: MAKE IT EASY: Mix and match pattern wardrobe and sewing guide. No. 25. It was $1.95 from an op-shop – you can find the best vintage patterns in places like this.
The main adjustment I made to this pattern was attaching a skirt instead of making it a play suit.
The bodice pattern is super easy – a great basic pattern to start out with. Once I had finished the bodice, I attached my own sari skirt to the bottom. I did this by pinning the sari  skirt to the bodice and making a small tuck every few centimeters along – this was trial and error really.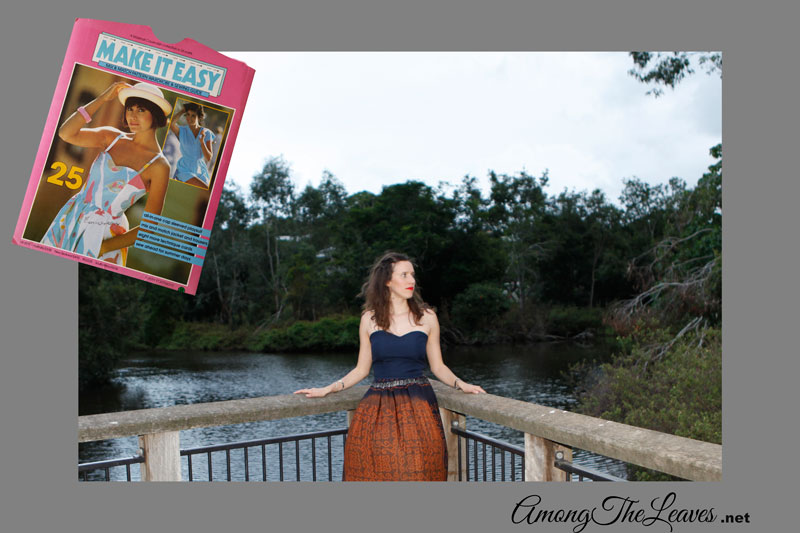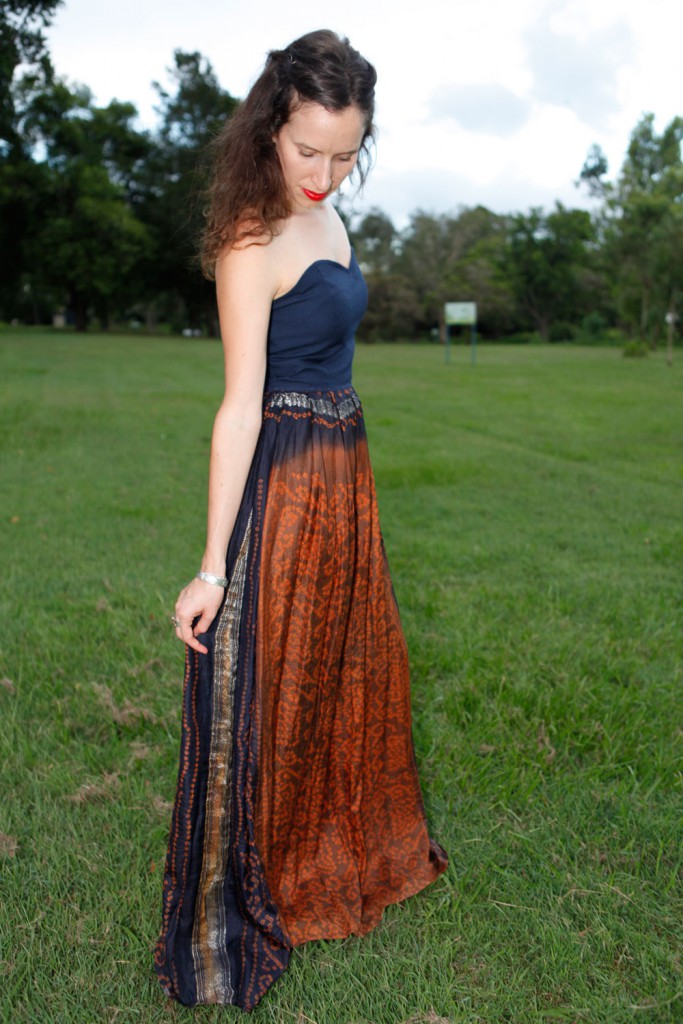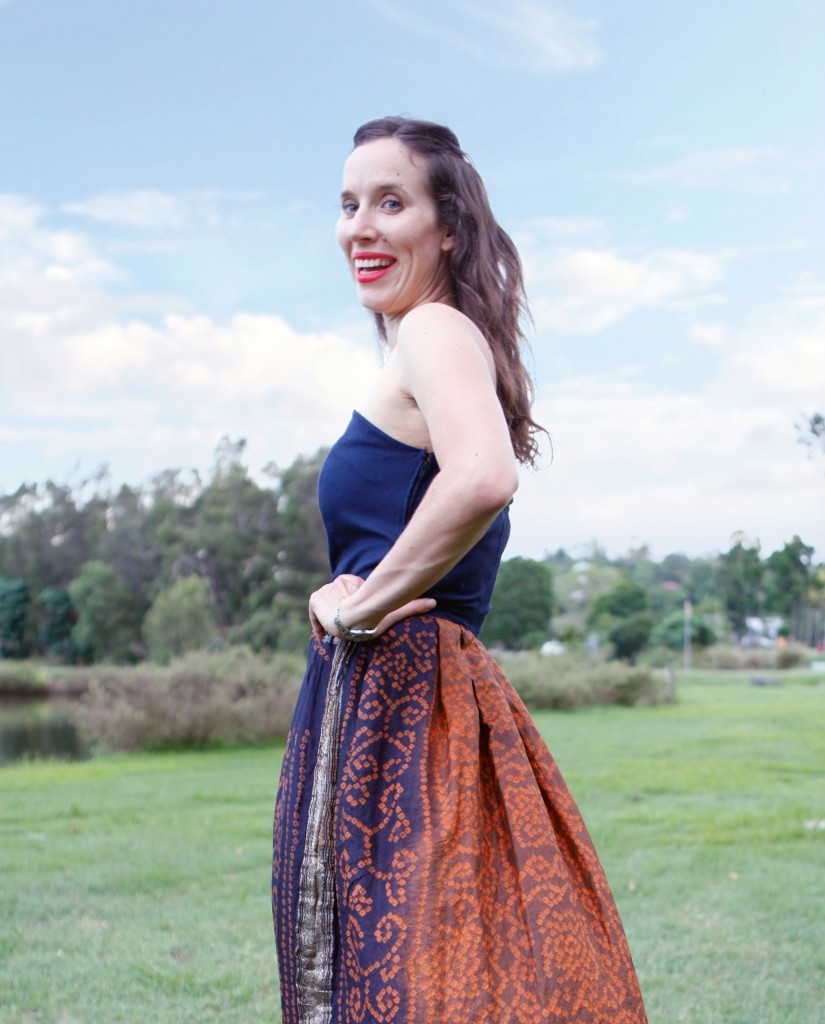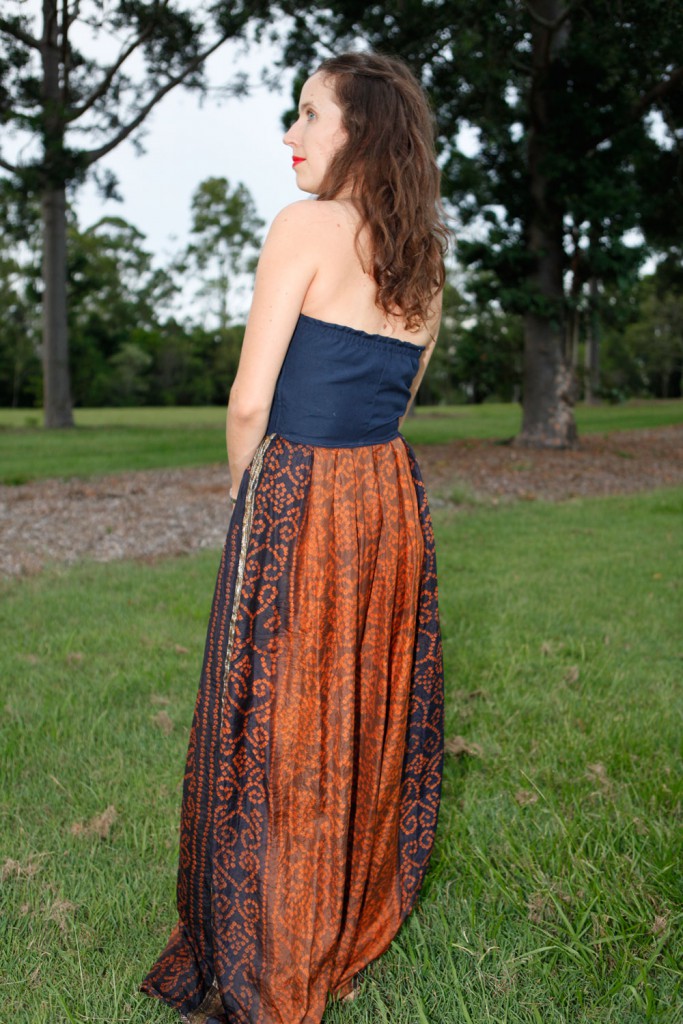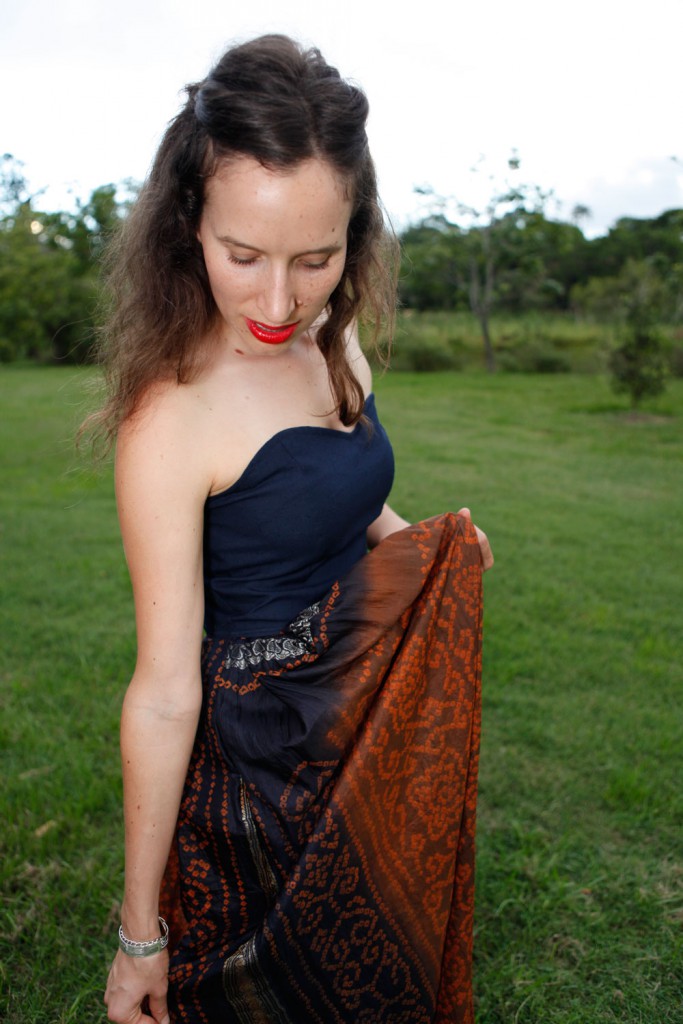 Photo credit: Tom Ogwang
I loved the bodice so much I made another one! Keep an eye out.
Waste not want not!