Welcome back stitchers!
In my last blog post here I discussed my love for recycling and where you can find thrifted goodies and briefly showed you pictures of a completed leather skirt up-cycled from a leather jacket, but the photos were a bit average (who am I kidding, I'm no photographer!) so here are some prettier ones!
This week I also wanted to show you HOW to make your own.. think Tetris!
This leather jacket/now skirt cost $10. TEN DOLLARS people. I am so happy with how this turned out.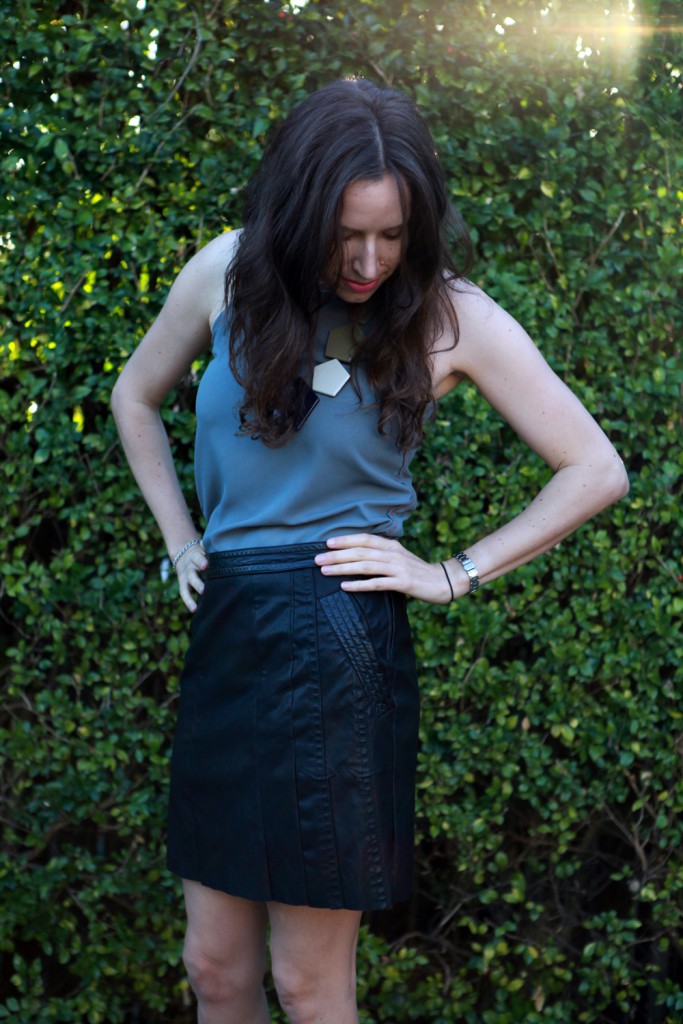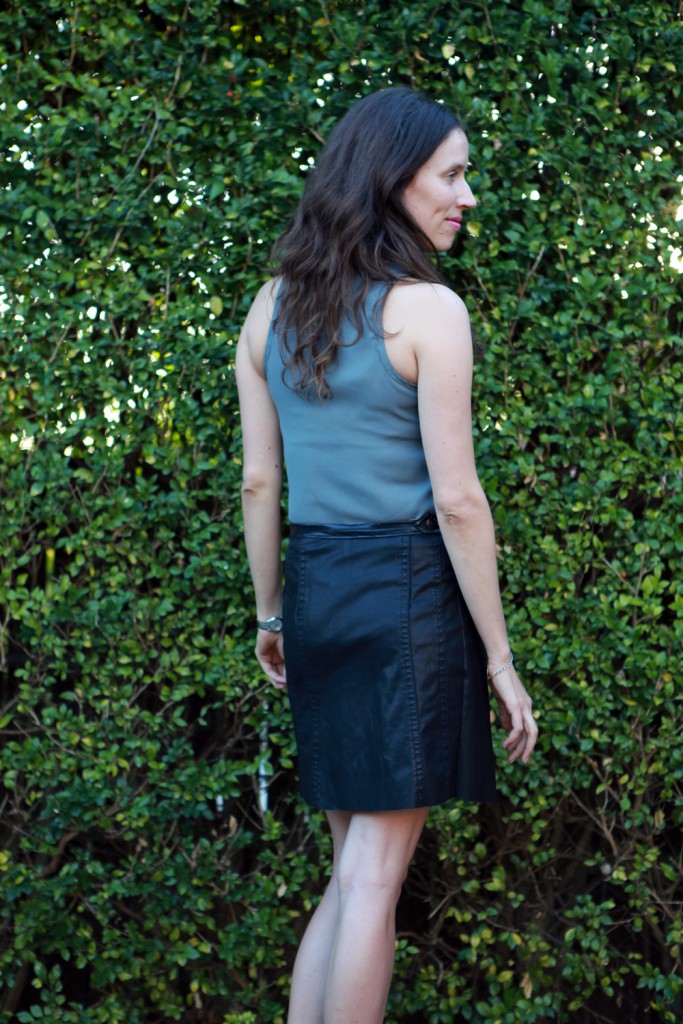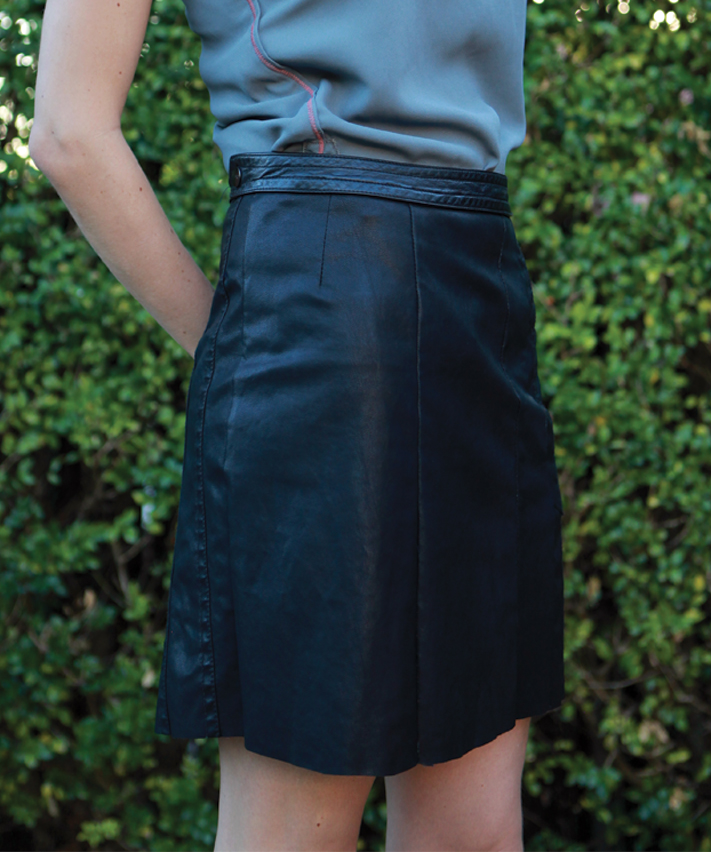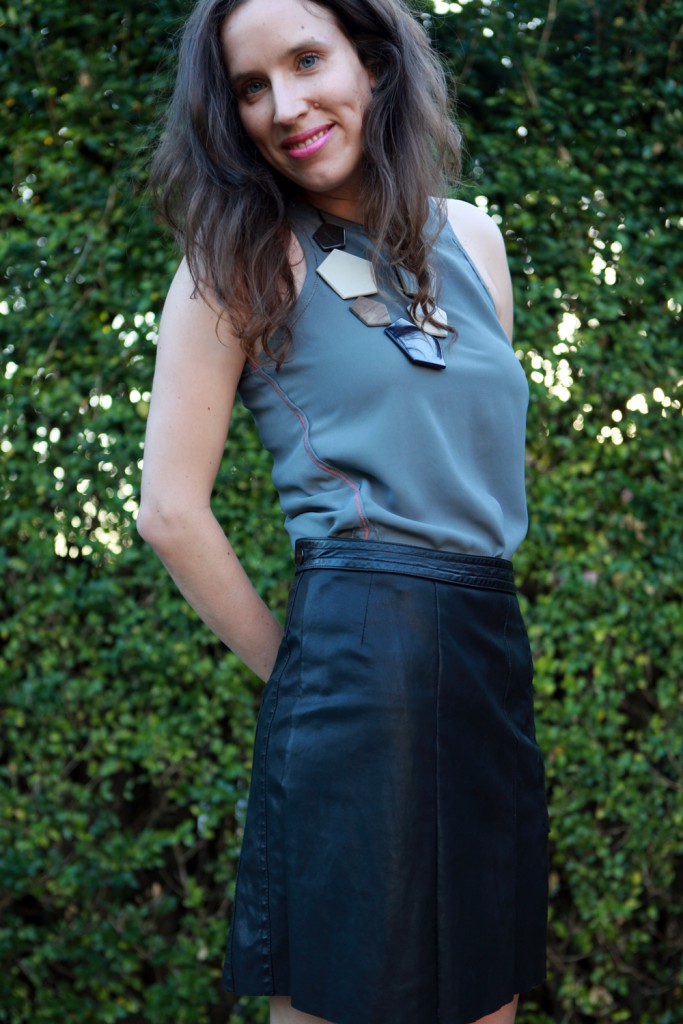 If you can sew a straight line… you can make this. No joke.
Next up moving into summer – its swimsuit making time. CAN'T WAIT!