Hey there, Stitchers!
Bespoke, baby! What a great word. It originated in the 1500's, and got a lot of mileage in tailoring over the years – especially in men's suiting – to mean a product ordered and paid for before the tailor snips cloth. Kanye rapped on what 'my suit bespoke' to the world (Jerk? You decide) so it's back around in a pretty big way lately, and it's kind of replacing 'custom' as the go-to word for specially made gear. Staying real, though… years before Kanye swaggered a tailored suit, us Stitchers were living the dream – right here Among The Leaves. Bespoke, baby!
Let's talk sewing. When I hit my bespoking 'zone', a reasonably often thing, I might get there using a commercial pattern or I might self-draft one, but if I use a commercial pattern I always always always alter to get my fit spot on, and I often alter to reflect a current trend. Doing this allows me to make exactly what I want, which, if I can bespeak the obvious, is the whole point of being a Stitcher. So this year, I'm going to share a few tips and tricks of altering patterns with you and I'll also throw a few PDF patterns out there for you to download. The results will, I hope, bespeak for themselves.
I'm on the learning curve about turning existing clothing items into patterns so we'll be doing the journey together – bear with me if I go a little more slowly some times!
In the mean time, happy stitching – and if you make a mistake, as I often do, here's a great thing to remember: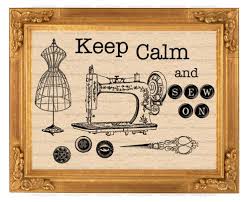 Kris x