Hey Stitchers,
Some things are best mixed together with care. Take stripes, spots and checks. Or soft drinks and young children. Sausage dogs, and justabout any other breed. And so on like that. Mix these kinds of things without due care, and you can really shit the bed.
Some things come together so well it's hard to imagine one without the other. Hello, salt and vinegar. There you are, salmon and avocado. Waiting for me to finish my wine and cheese. When it's a match made in heaven like this, you can smash them together like it's 1999 and all you'll get is satisfaction.
Shirts and curtains. The Shirtain. Could have gone very wrong, but the mix that made my most recent top turns out to be a match made in heaven. Who'da thunk? The material is op-shop sourced lace curtain, something I first liked for my wedding dress!! But I couldn't get it to work or feel right with dress design, so I parked it in the end and moved on to something else.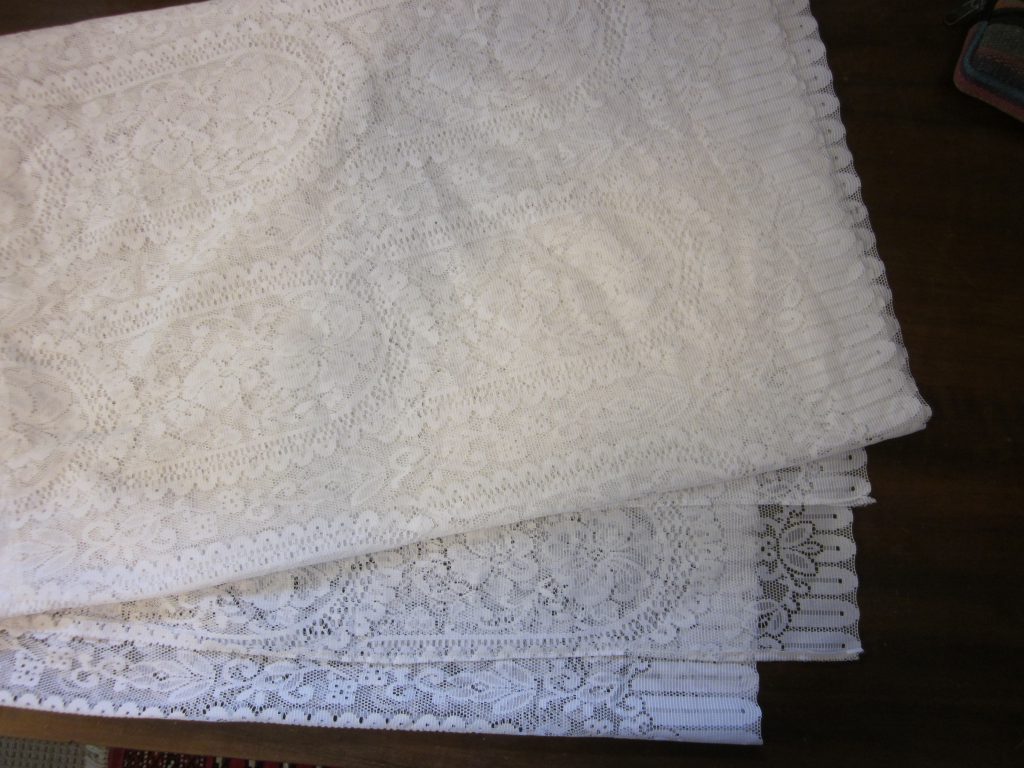 So I decided to chop and alter 'the curtain' into an off the shoulder top. Here's some pointers on how I did it.
For the base of the top, I used an older top that I received as a present years' ago from my stylish sister-in-law Cara. I did LOVE it then, but I get bored easy so then I chopchop-aroo.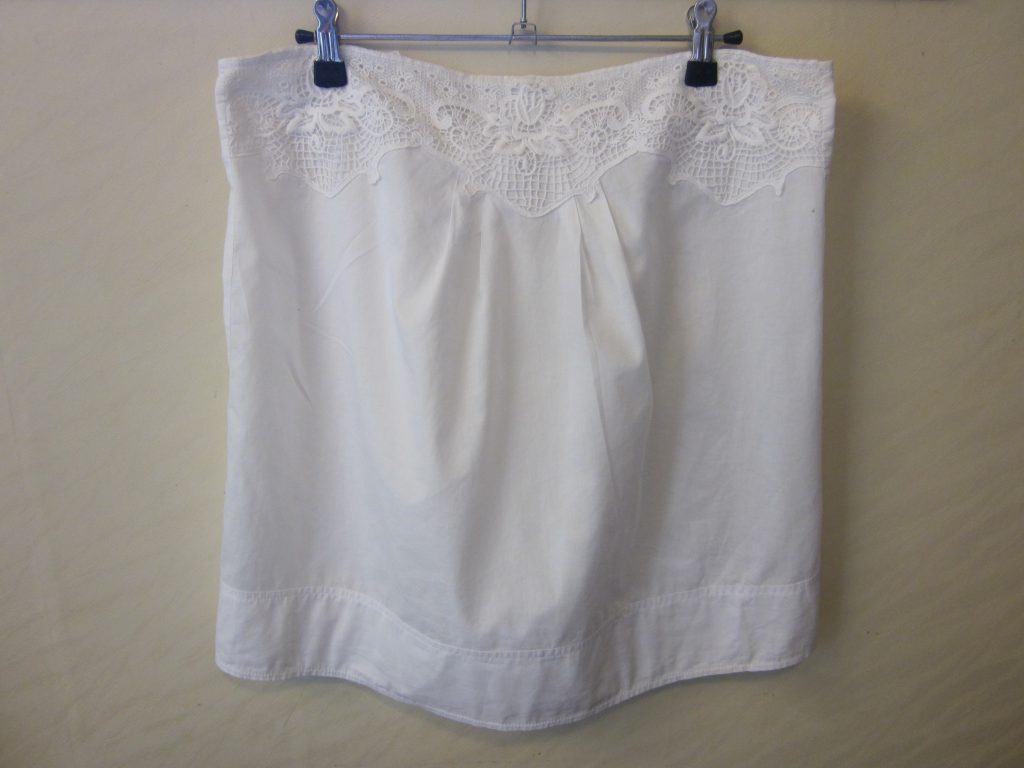 Firstly, I chopped the straps off to make a boob tube loose top.. and then added elastic to the curtain, after chopping it to the length I wanted it.
I am a hoarder of clothes and material, no doubt about it..  but I do use and love the clothes I make with what I have from my wardrobe. I'm a full-blown hoarder and hacker.
Hacking clothes and fabric lengths is so much fun. Be a hacker too! If you loved a piece of clothing – the color, the style, whatever it is, instead of just chucking it, try and bring it back to life by altering it. Nothing to lose, right? Chop it, dye it, add bits to it or take a bit out of it, and so on! The amount of clothing we send to land fill is unbelievable.
Fashion is the second biggest polluter to oil (read more here) – we can all do our bit to preserve the planet, whilst looking AH-MAZING.
Now I'm a serious#trialanderror person.. I don't work as much to plan or scale as to eye and idea. So I knew (guessed) the length of the lace I'd need for the project would be about double the width of the shirt. Makes sense, right?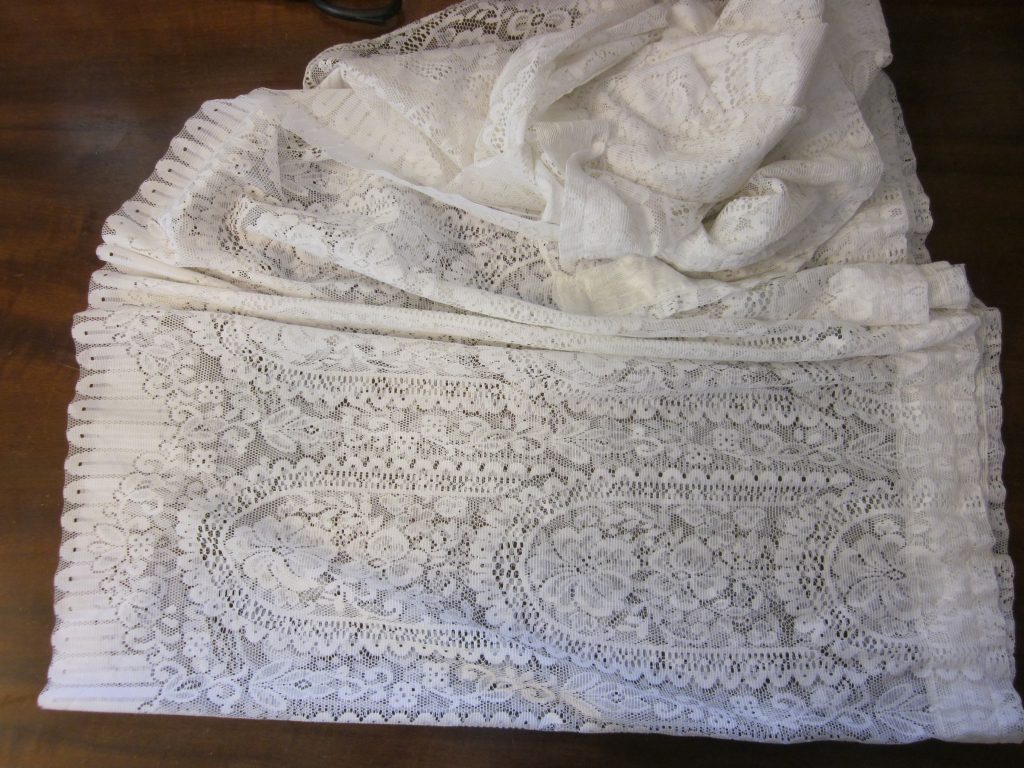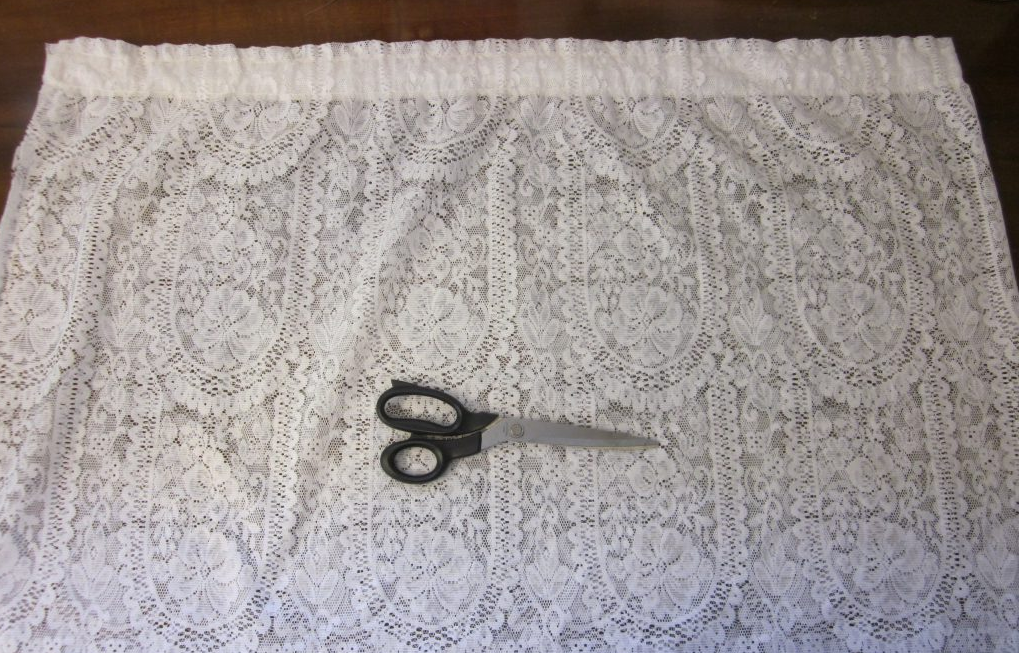 I worked out the overlay length I would want the lace overlay (hanging from the shoulders), add 3cm to create a tube to thread elastic through, and then measure from the bottom up and cut off the top section.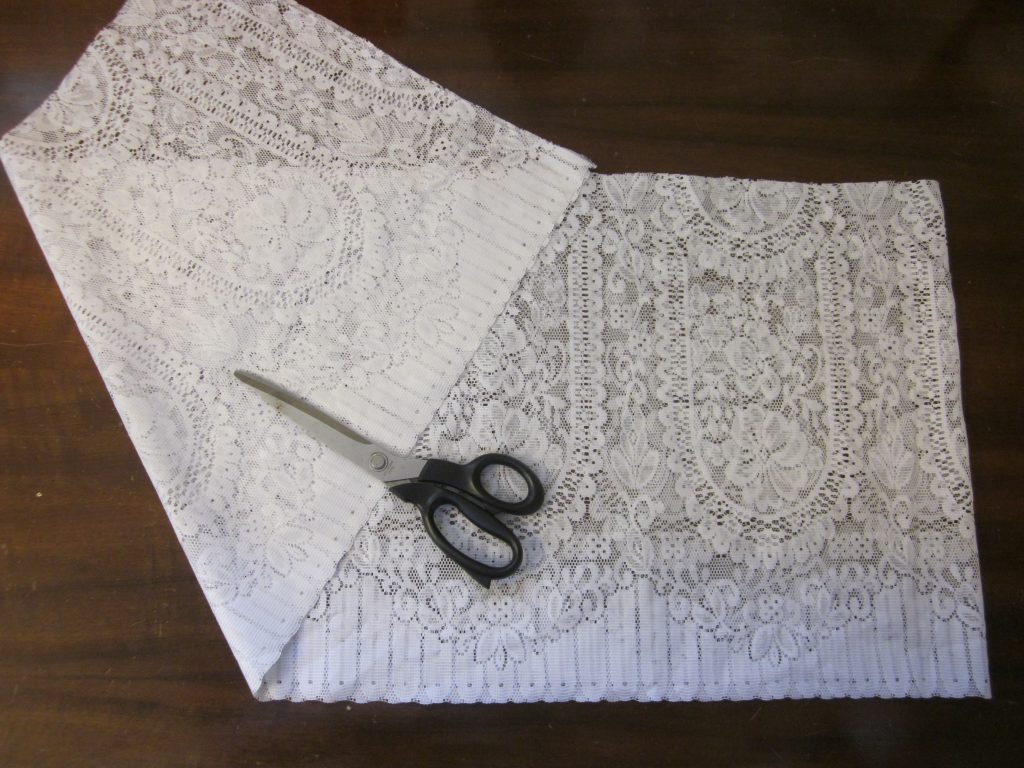 Below, I have folded the lace over on the side ends first and then finished off the top section.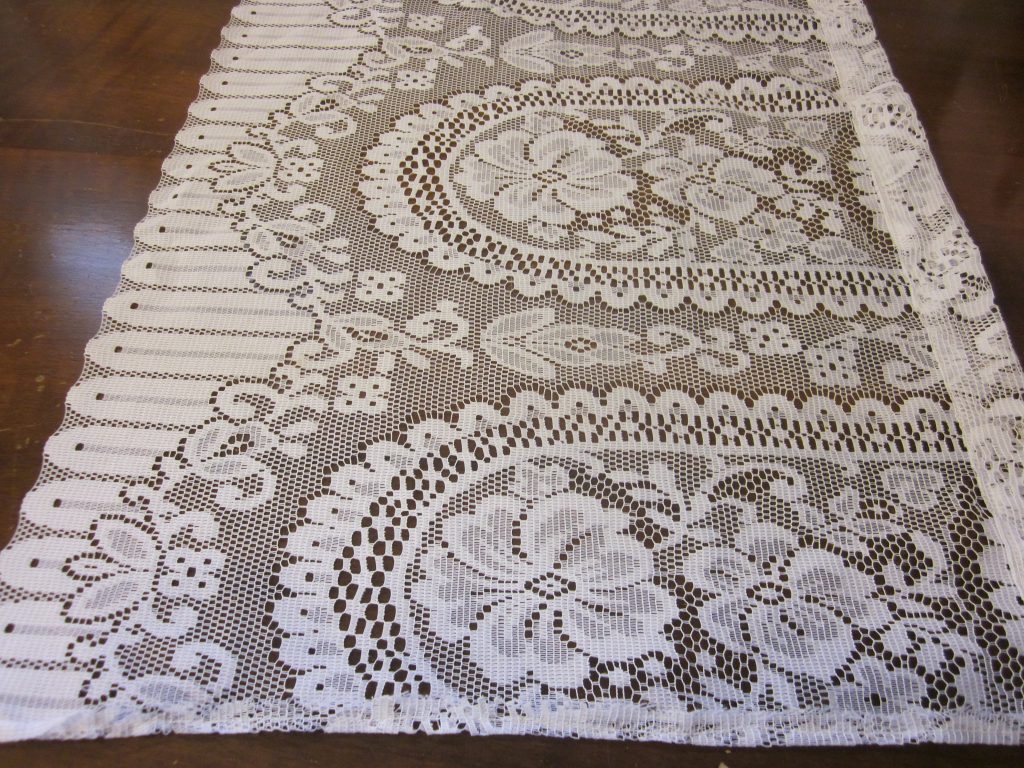 The first fold down is 1cm, and then again 2cm to have a clean finish on the underside, and then I sewed this down. Ensure you leave the ends of top foldover open to thread elastic through.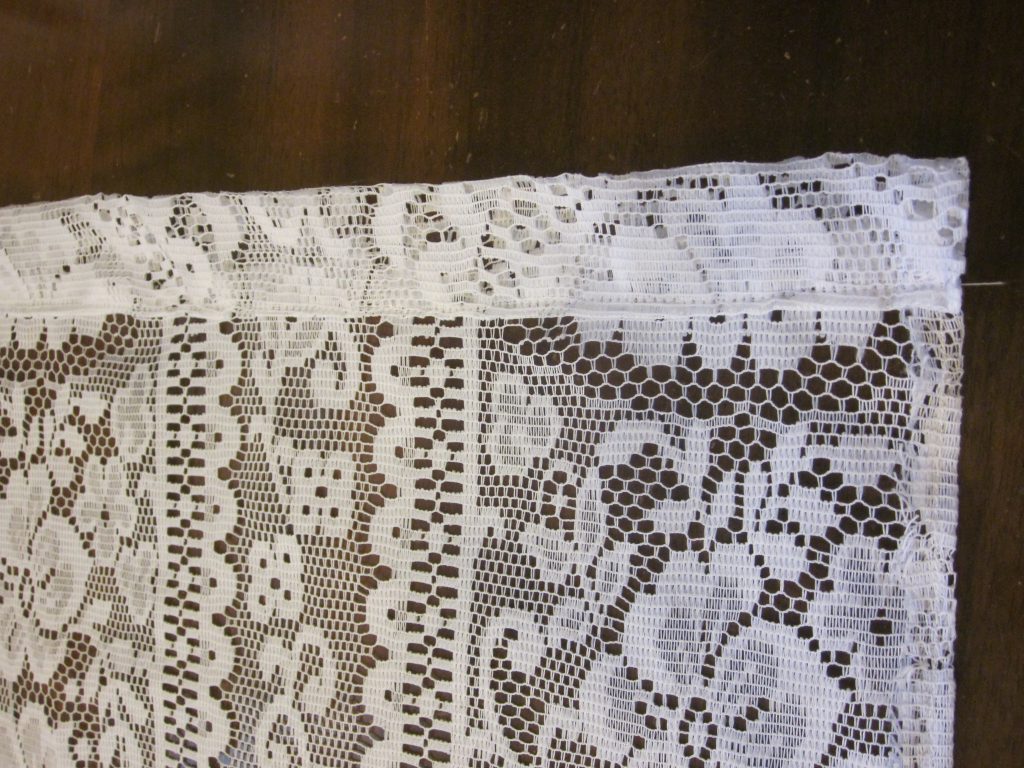 Use a bobby pin attached to the elastic to thread through the top of the lace foldover.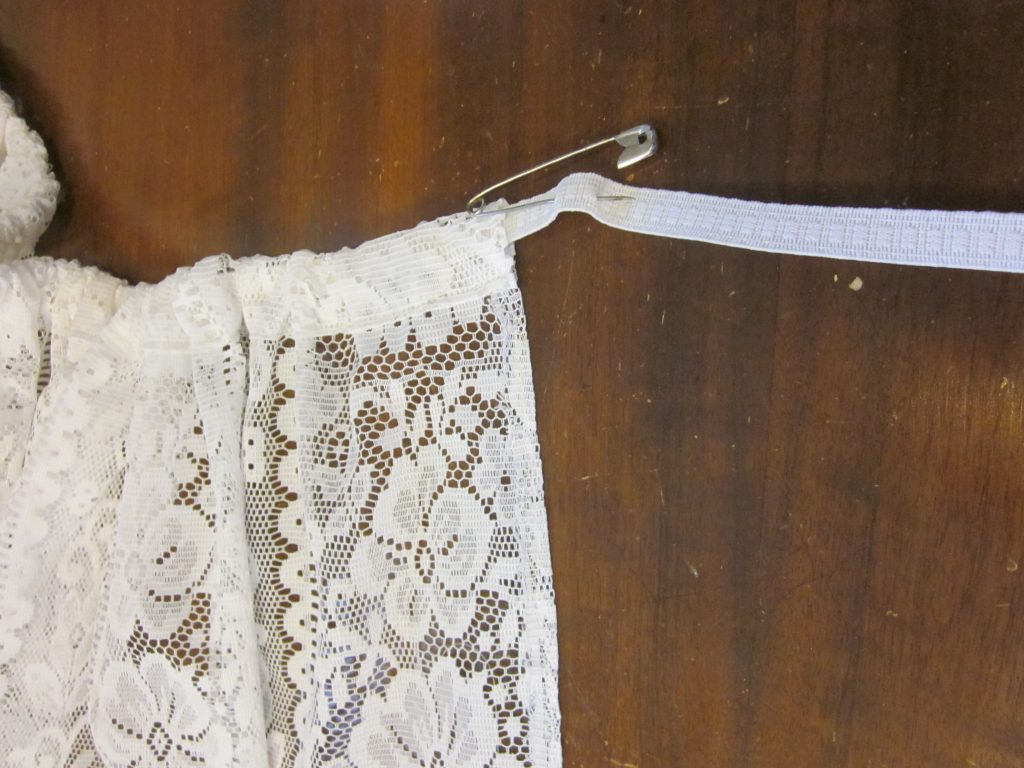 Pin the ends of elastic together to check the amount of stretch you want in your top before you sew the ends of the elastic to the lace.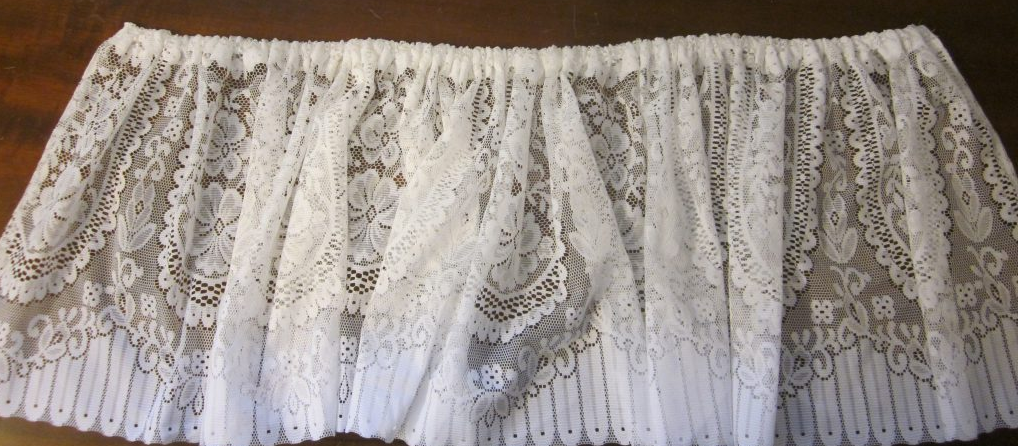 To attach to elasticised lace to the cotton top, I used zigzag stitch to sew it in 4 spots to keep it secure. Two spots at the front and two at the back, close to my arms.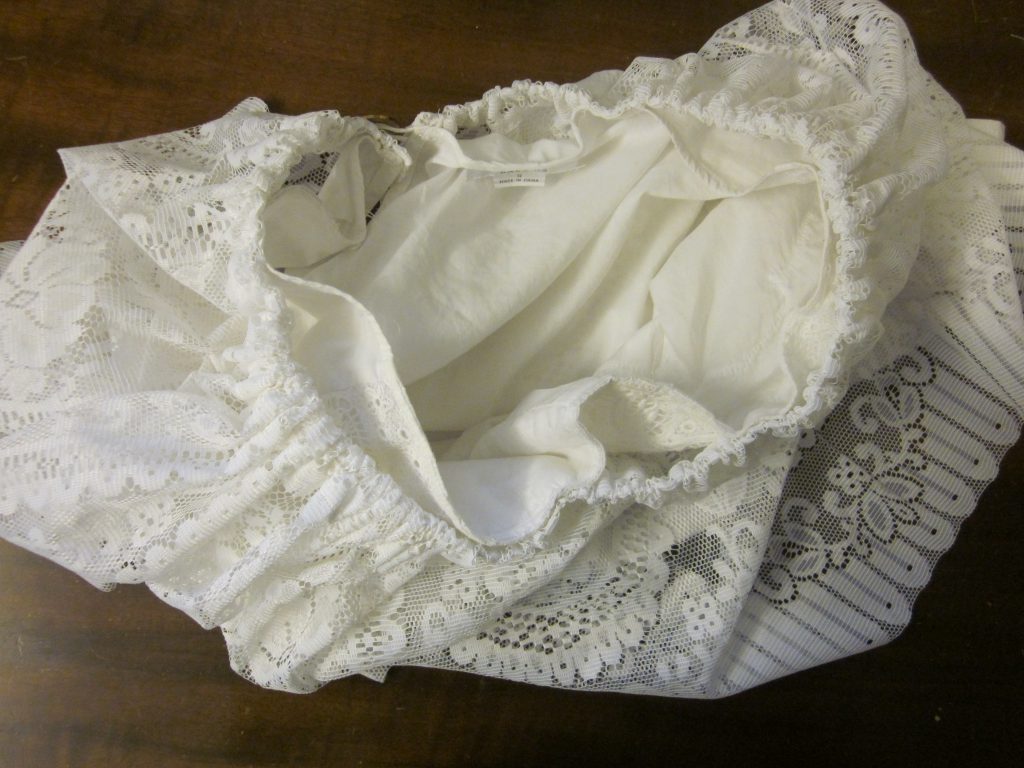 And, voila! The Shirtain. Now, where did I put that wine and cheese…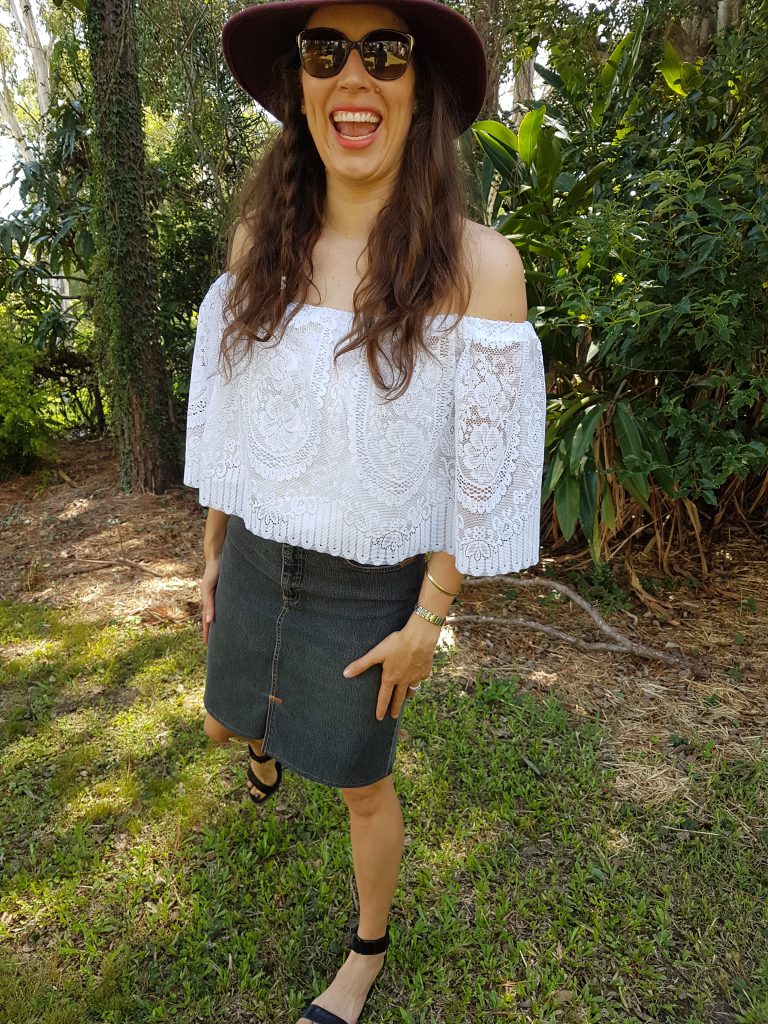 Get hacking, stitchers! What ya got to lose, right?
Stay tuned, more up-cycles to come…
Kris xx