Waow waow waow!! GuyyyTagss!! Its been sooo long – I forget what you look like. Sorry beautiful people!! I forget what I even look like.
Life has not stopped. I remember thinking, 'I will blog weekly' I will, I… will…. Maybe I just might not.
And that's ok… sometimes you just gotta roll the dice and let life take you where it goes…
In all the house moving nonsense-business, I have missed my sewing. My mind actually starts going creatively crazy. You creatives know what I mean. I pretty much dream of making things. Whats first, whats after that, then whats next after that.
What I first needed to do was create my space. I can't move or function until my space feels right. and this puts back my sewing projects and I get frustrated. And. I. JUST. WANT. EVERYTHING. TO… HURRY ON UP.
So I can sew.
Good news, my space is READY! AND I HAVE GONE SEWING CRAY….
First up… pants. Its winter. It's cold. Any excuse will do… new pants! YAY!
McCalls 9233.. "Tallie, or Talla".  I used this pattern YEARS ago. No, no clothing designs or photos I want to show. ever. ever, ever. Being a super tall kid and really struggling with finding lengthy pants, so I was stoked to be able to make the length pants I wanted. And have been thankful ever since.
Also I mentioned I get bored right. Well.. we found some new spots for our photo shoot with an industrial fenced-in flavour!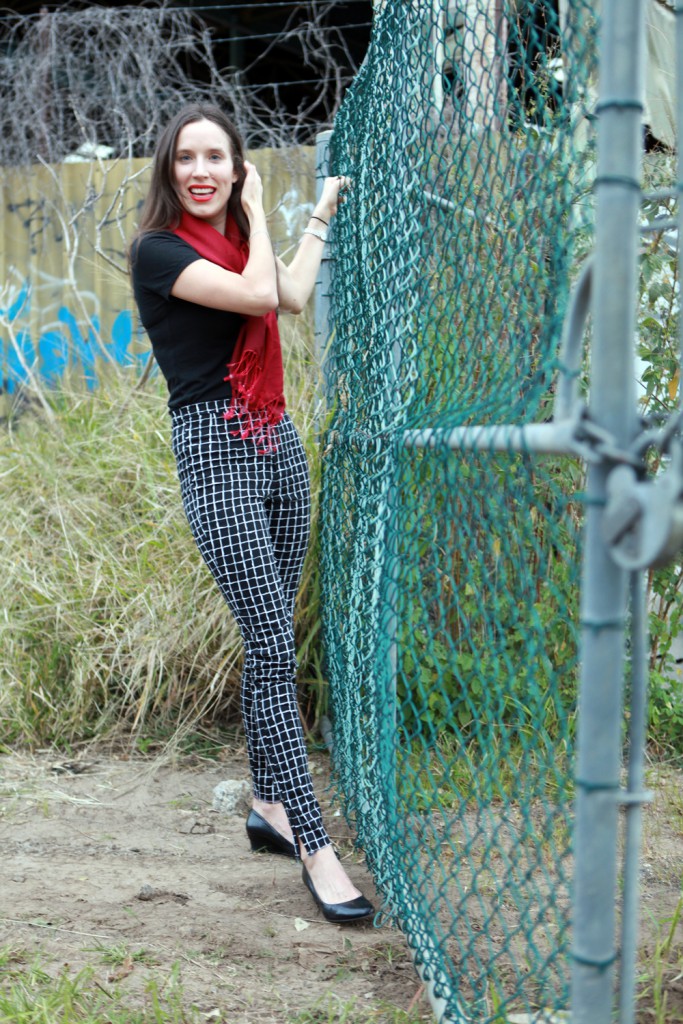 The fabric is a cotton stretch mix that I picked up in a huge on-sale haul from Spotlight. I love how it sits and feels! It'll keep my legs warm in the office and the pattern looks good about the town, too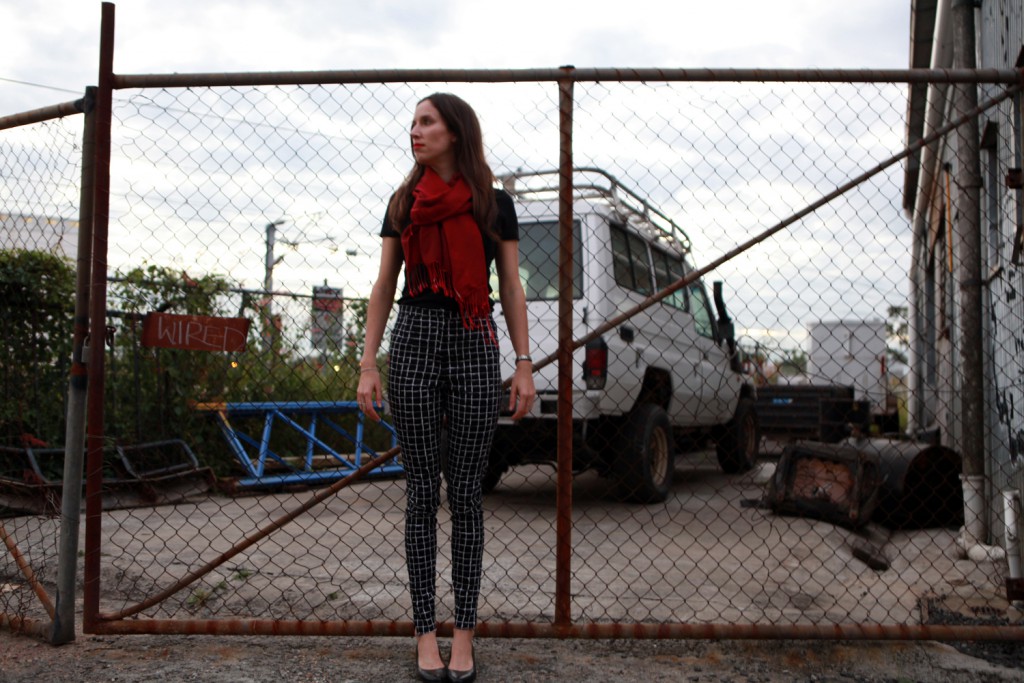 Sewing your own means you can put something stylish together that fits like a glove. Money can't buy that for a fair price, but who needs money in a junkyard?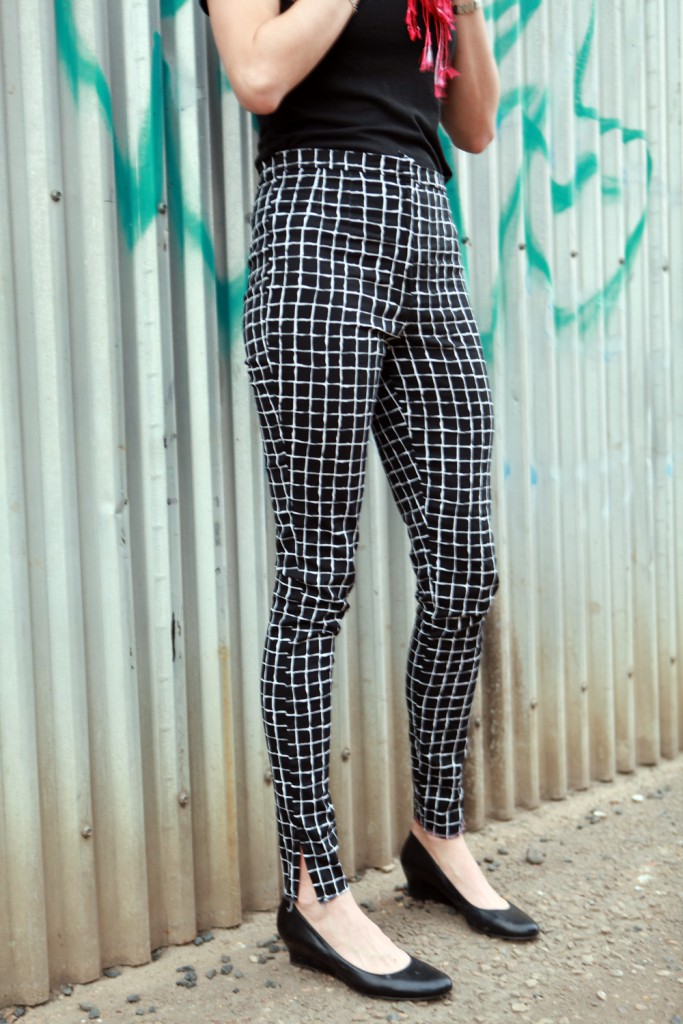 I love how good to go they are in heels, flats, city, country. Win!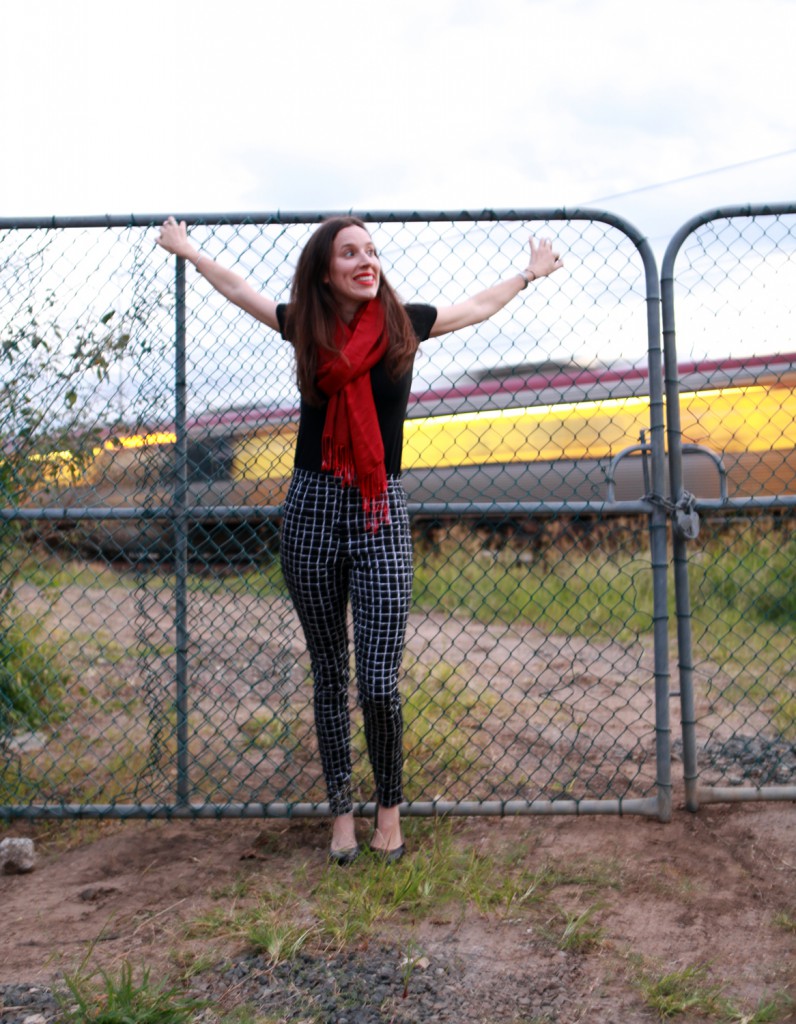 They're such a simple cut I needed a red scarf to set fire to the outfit… the casual square pattern would look great dressed up with a jacket or casual with thongs, though. So comfy!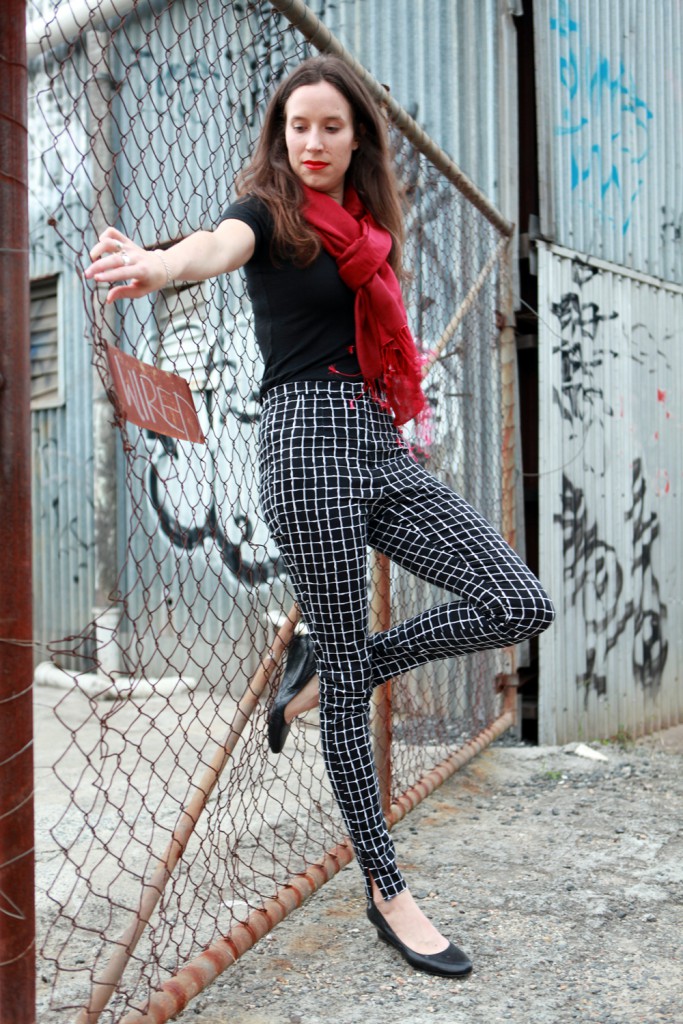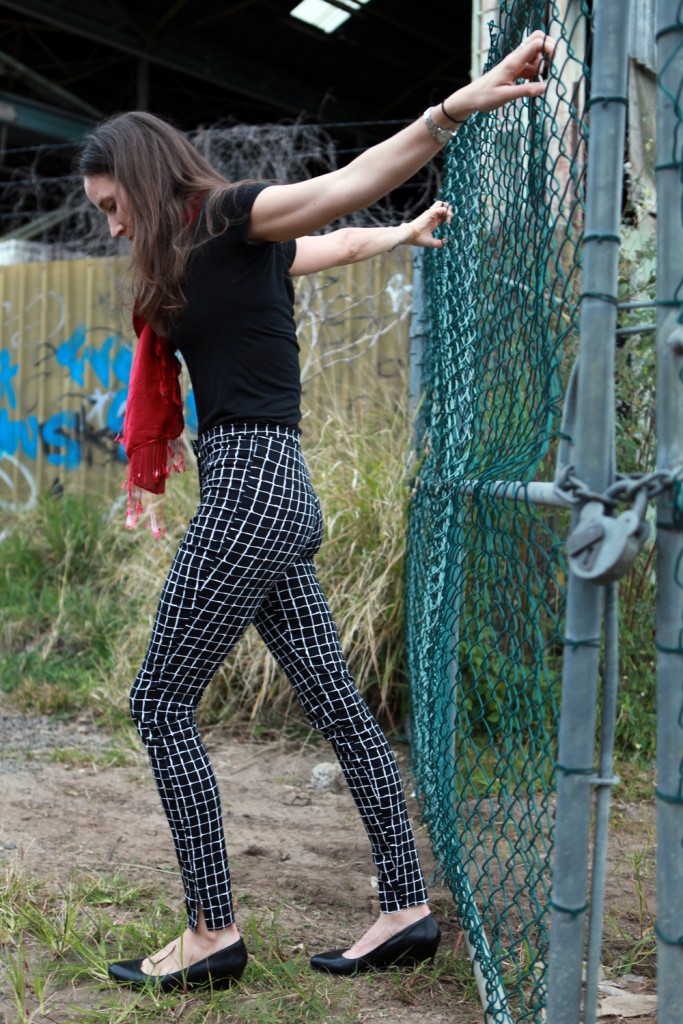 Pants set you free in winter. Some high black boots and a long jacket and I'll be dressed for Melbourne in a few weeks!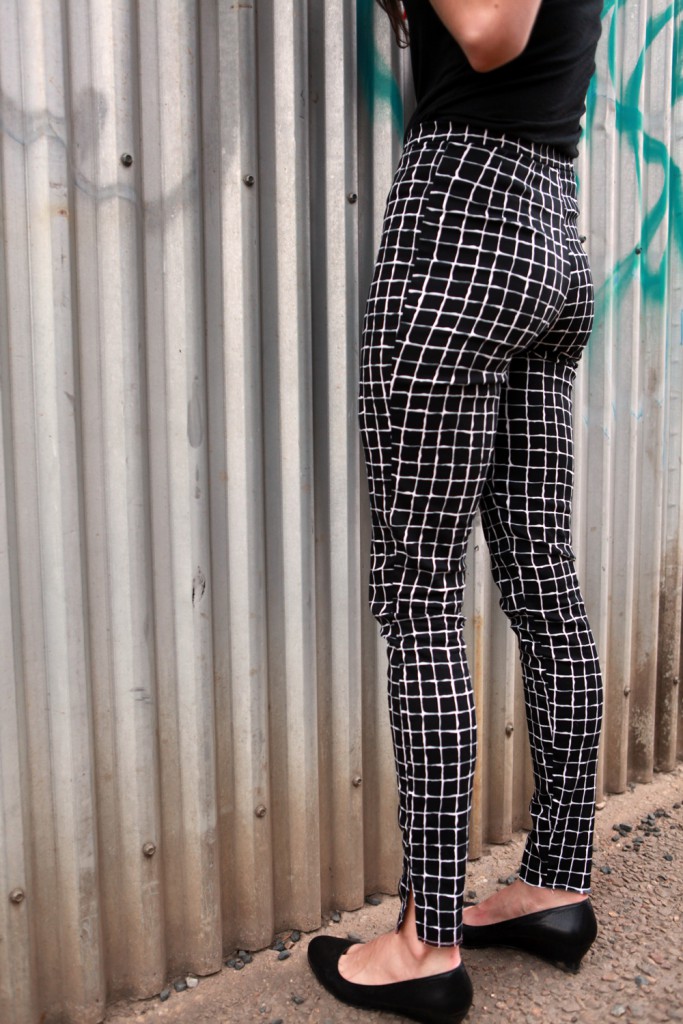 Boyfie's photo pick. He said he really likes the heels.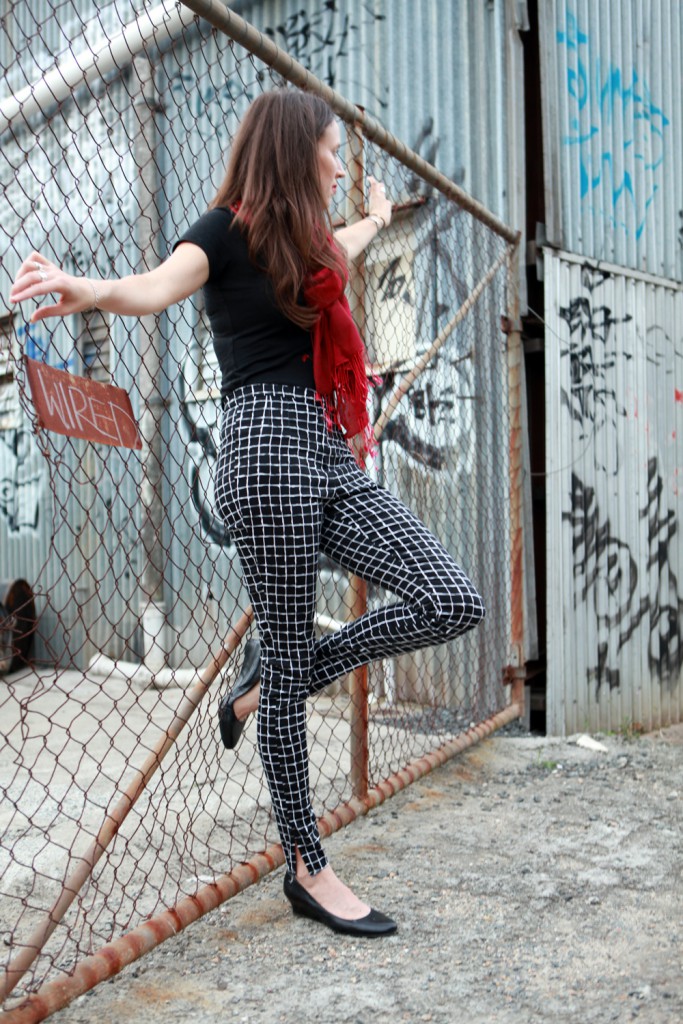 So with the cold here I'm focussing on a couple of other makes to keep me warm and look good in the office and about town. Stay tuned for next Thursday's slinky wool dress and, in the coming weeks, acres of material sending me warm vibes….
Thanks for keeping the faith and coming back to Among The Leaves!! Big Love, and see soon with more winter goodies xx