I love a long skirt! Just love them. Who doesn't, right? They are so comfortable.
I have some stretchy cotton ones that I wear around the house and about town, but they aren't quite dressy enough to wear to a wedding or to a nice dinner. Problem, so I got to rectifying this by making some of these beauties recently.
This gorgeous dress right here is my favourite. I used Butterick 5851 pattern.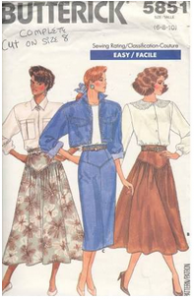 The material is some nice fabric I found in an op-shop on Brisbane's northside. Whenever you see an op-shop, duck in for a look because they are the place to find original and amazing material from every decade.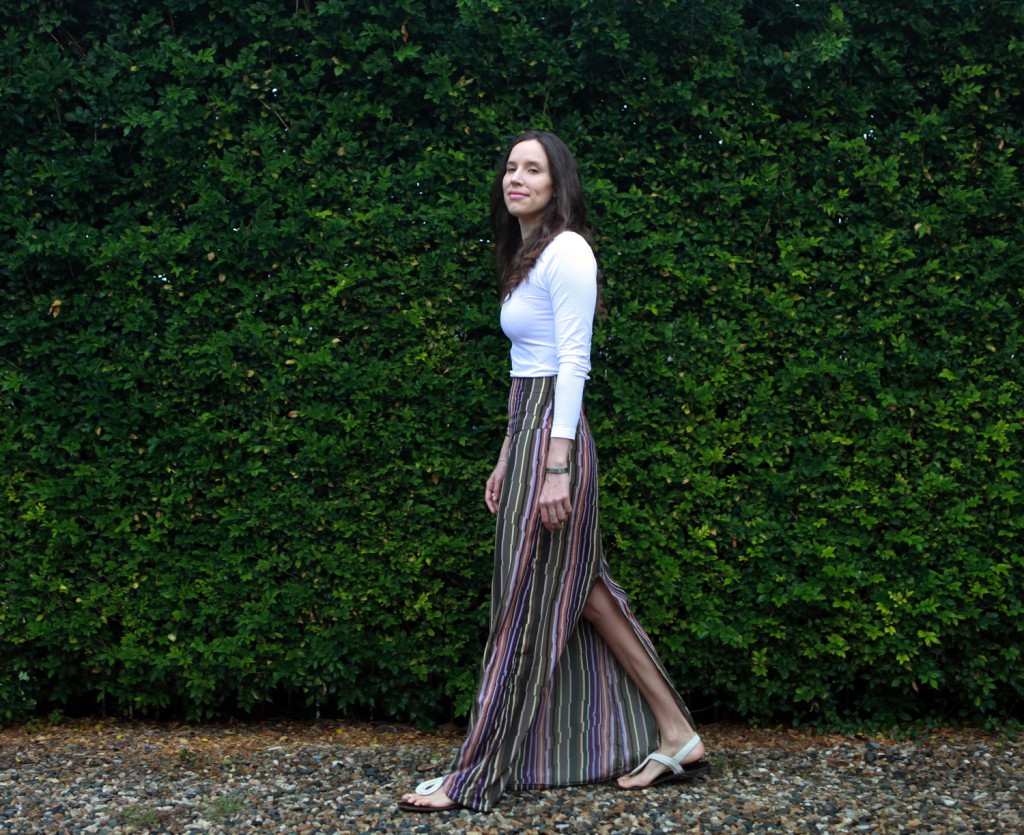 I admit I got a little help here. The top V-piece was a challenge because I just couldn't get it to sit right, so my mum helped me deal with that. She's a gem, and a killer seamstress too.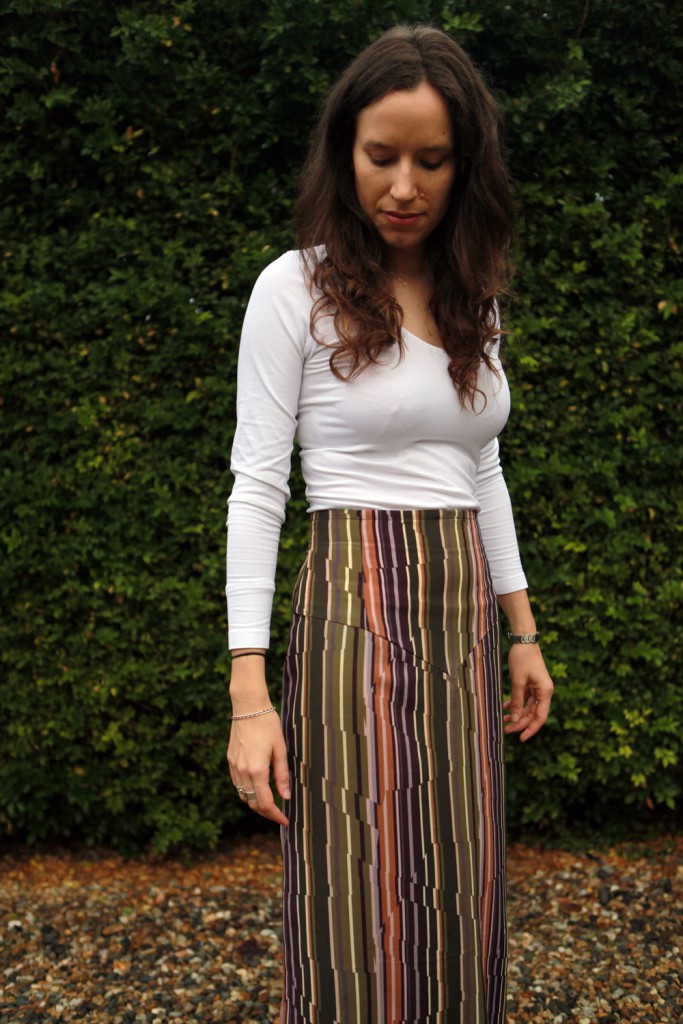 The key to getting the zip right is to pin and iron it flat so it's sitting right before you sew it. Beats unpicking, believe me.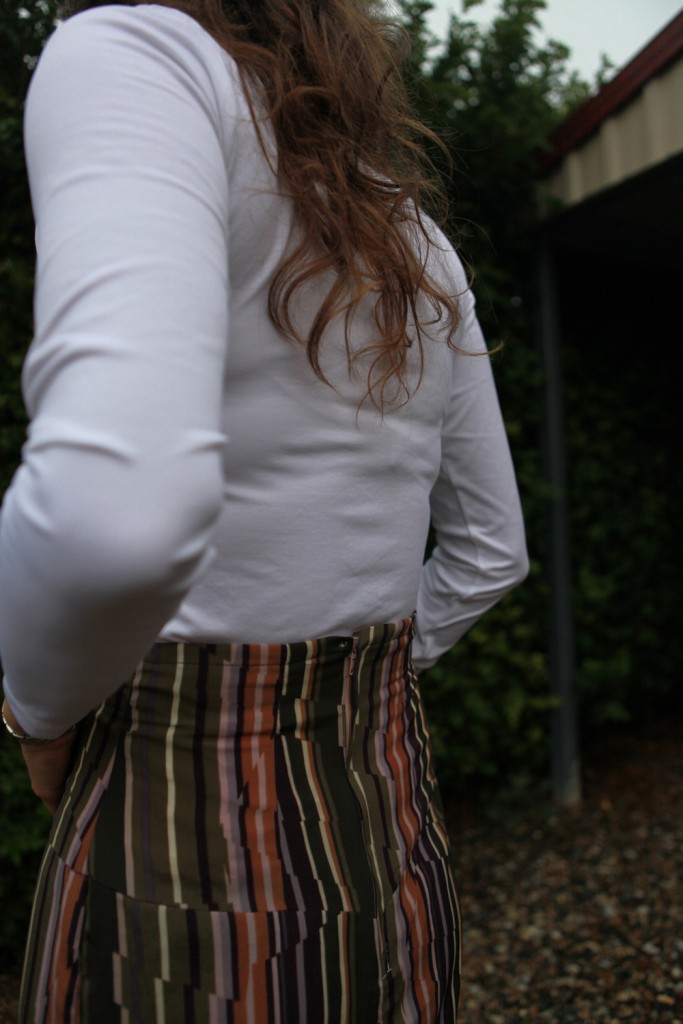 Now this skirt below has a story. Did you ever hear it said that 'you take something good from every relationship' – well, this material was one of those things. My ex's grandma gave me the fabric one day as she was showing me her old sewing chest… such a dear. I still LOVE this vintage material.  I made this skirt without using a pattern! I had a vision, knew exactly what I wanted and started measuring, tucking and hacking away…. and it worked.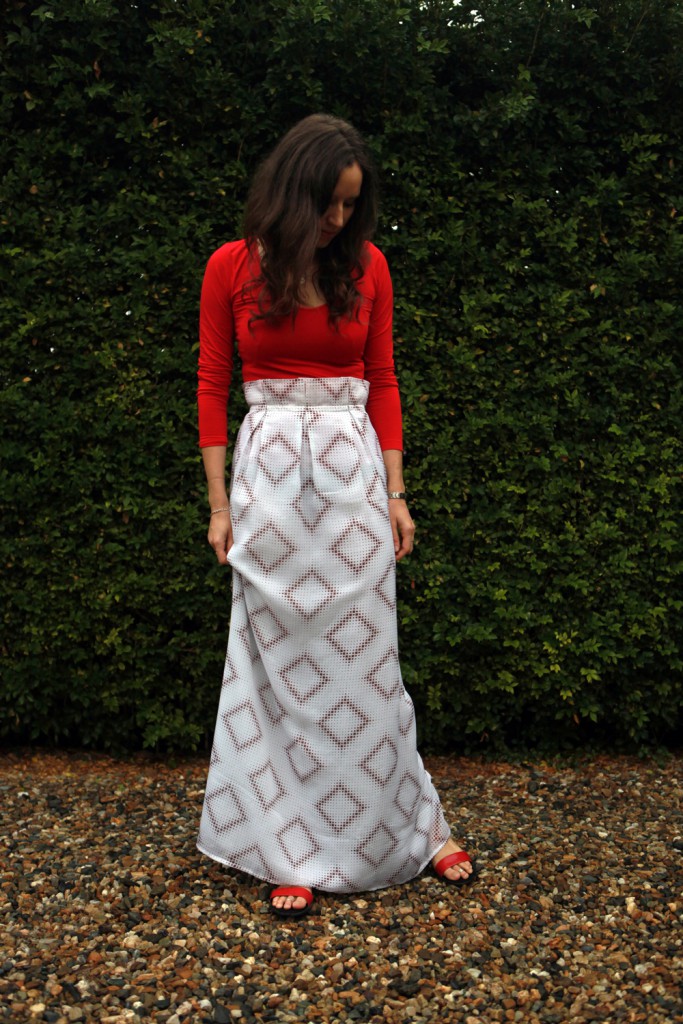 All that was used to pull the tucks together was a piece of ribbon sewn along the top. If you are good with your basic maths and can work out tuck lengths, this skirt is super simple to make. Measure… make a tuck. Measure… make a tuck. Keep it all in place with a ribbon and put a zip in the back – DONE.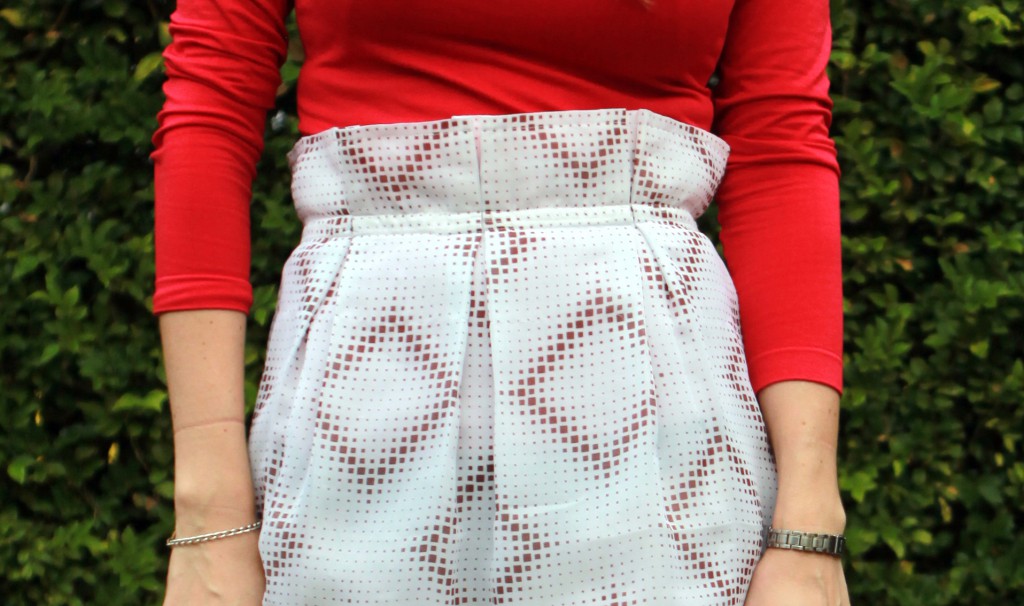 I've mastered zips these days, but this material was tricky! Moves all the time!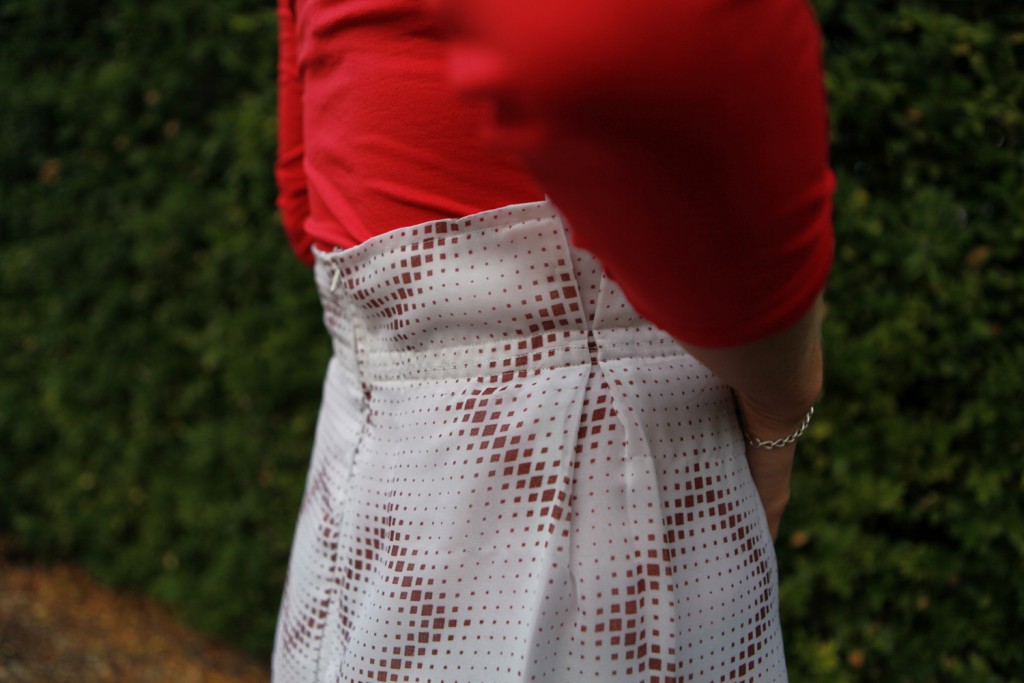 Stay tuned for next week guys because there's some exciting stuff in the pipeline… I have some new beautiful wool designs to show you, and I'm excited to tell you the awesome crew at Undress Runways scored me a VIP double-pass to their exclusive screening of The True Cost, a doco about the bad side of the fashion industry. Can't wait to tell you all about it next week. Keep creating, my pretties!!
Kris
xx