In September 2014, I travelled to the US and Canada to see my favourite Hoppings and Brodes. I had a bit of time to  myself in beautiful Vancouver, so I went looking for some sewing-spiration at the local sewing shops. I wanted to see what was happening out and about in the sewing world!
I have a huge collection of patterns – a lot are op-shop finds and the rest are hand-me-downs, so patterns are not usually on my shopping list. When I saw this Victory Patterns – Simone pattern though, I knew I just had to have it… and my gorgeous friend actually gave it to me as a birthday surprise!
Victory Patterns is the creation of Kristiann Boos, a designer and pattern maker working out of Toronto, Canada And here I am in sunny little Brisbane sewing them up…
These are my current favourite patterns – for an intermediate pattern, they are so simple to follow. I also have this Anouk patten ready to go – as soon as I find the perfect material I'm going to go for it.
So, the first dress I made was to the exact pattern…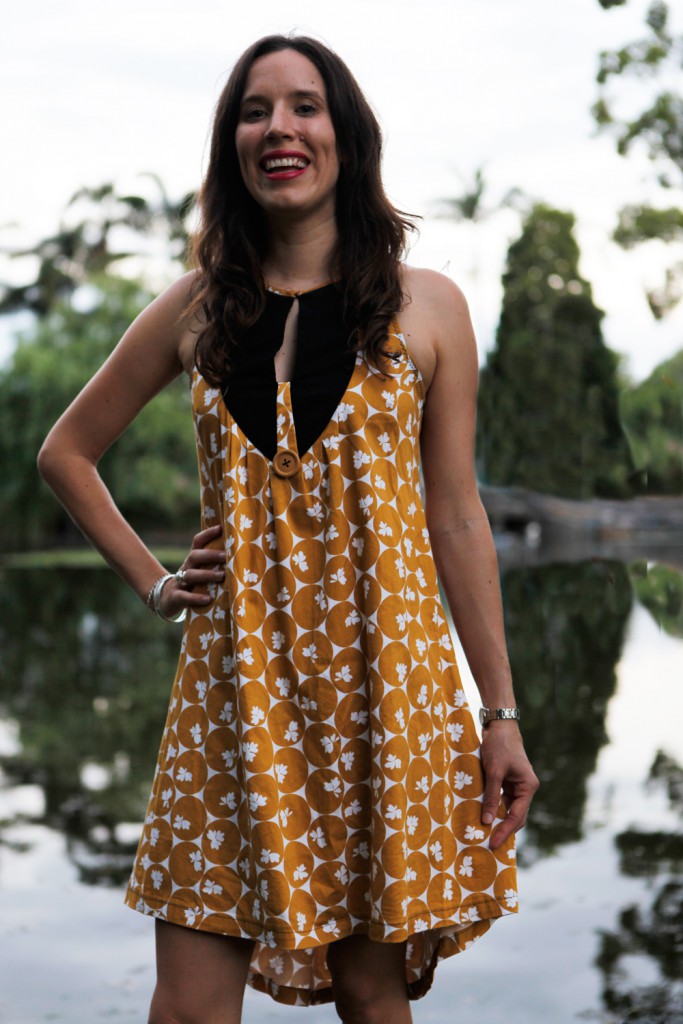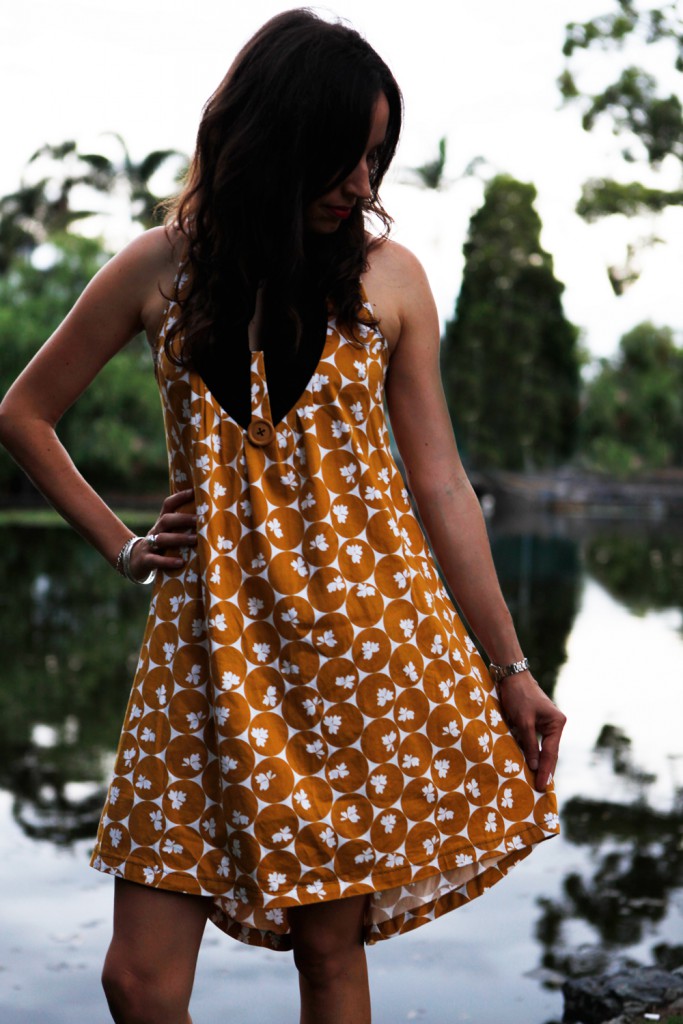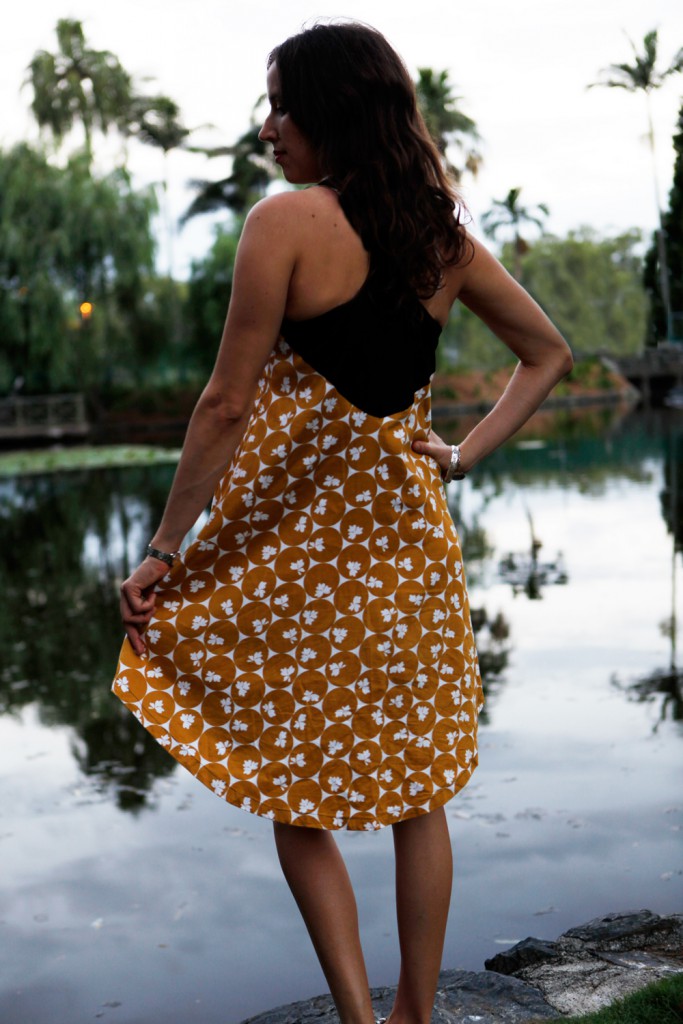 I loved it so much I straightaway decided I'd be making more with this pattern…
There's nothing quite like making an new outfit to swish around in at an upcoming event. So the following dress was made to wear to the Melbourne Cup 2014 celebrations being held by my office tower. I actually decided on the pattern and fabric a few nights before the big day… eek! Because I'd made it before though, it took me just 4 hrs to make (the first one took quite a bit longer!). Here you can see I tweaked this pattern a little to make it more fitted by sewing the sides in a little sharper – so simple to do!
Tip: If you like a pattern, make it a few times, in different colors and styles – the second time is SO MUCH quicker and easier.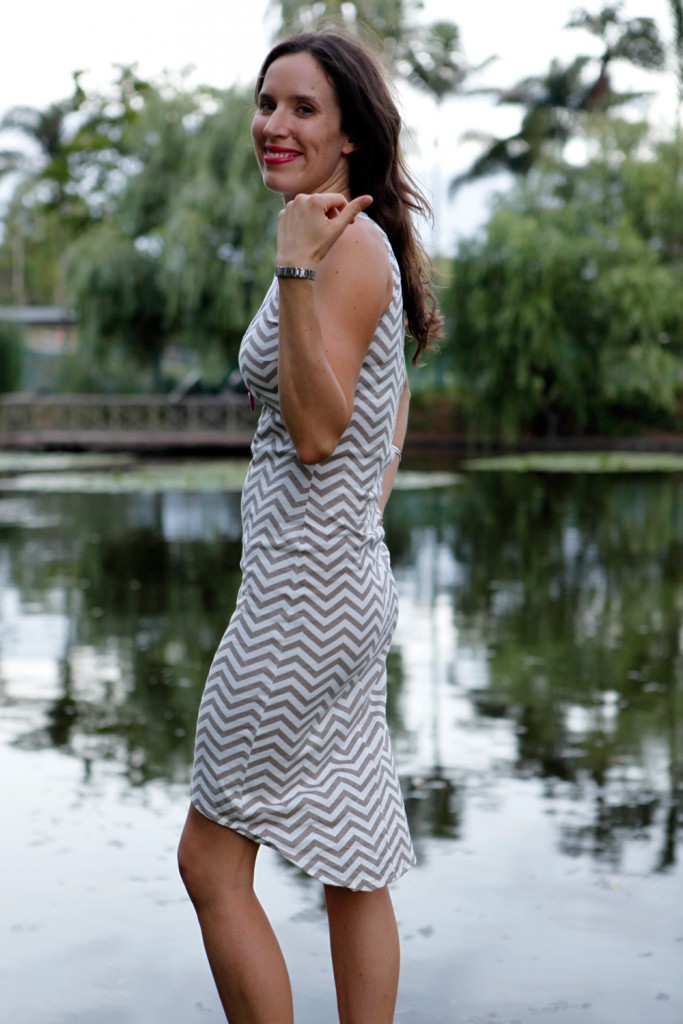 Photo credit: Tom Ogwang
AND THE AWESOME BONUS? I won Best Dressed in the Fashions on The Field event! I was so proud to have done that with something I had made myself (ps I made the fascinator as well!)… this was how our grandmothers, and the women before them, did it – and as I grow my skills in this reviving art, I feel a kind of connection to those amazing women who came before me.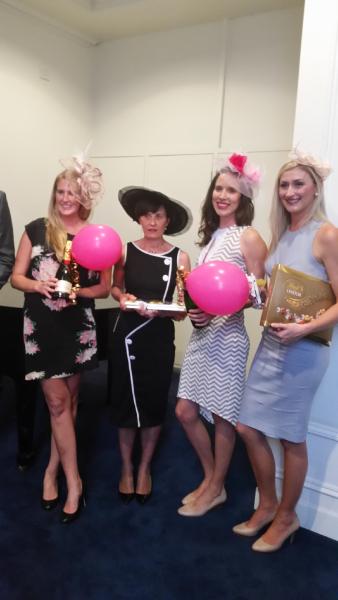 I love both these dresses – which one is your favourite?