Welcome back, stitchers!
Hope you're having a lovely week! But brr! Who turned up the cold!! My week's either been windy, or windy and wet. Last week's cold blast is still going strong so this week's photos have a definite Mary Poppins feel. It was a big step just getting out of my ugg boots!
SO here we are freezing our cheeks off up and down the east coast.. rain lightly sprinkling on the photographer and the model… but still getting the piccies done! A promise is a promise, right?
That, and I was very excited to show you the new favorite skirt. Well… one skirt pattern, three favourite skirts. I love it because it is simple to make and to see! One color which means a whole new wardrobe for me right now because I have so many super busy tees.  STOKED.
I used the basic pencil skirt patten from Simplicity patterns that, sadly, I cant find anymore (because it's so ancient) but all you need is a pencil skirt pattern similar to this here and you can create so many variations to the one pattern!
So here are the 3 versions for you, all that I made from one simple pencil skirt pattern…
1. The Grey Front Zip Pencil Skirt
This is a beautiful stretch wool from Spotlight (So cheap on sale!). Honestly, the softest, comfiest material I own. I may sleep in it. The zip was an op-shop find.
Alterations for this pattern were to cut the front in 2 pieces and leave the back in one piece – so basically I swapped the front and back and I inserted a zip as usual.
I had to do a trick with the zip as the material was stretching over the zip – check out my tutorial here.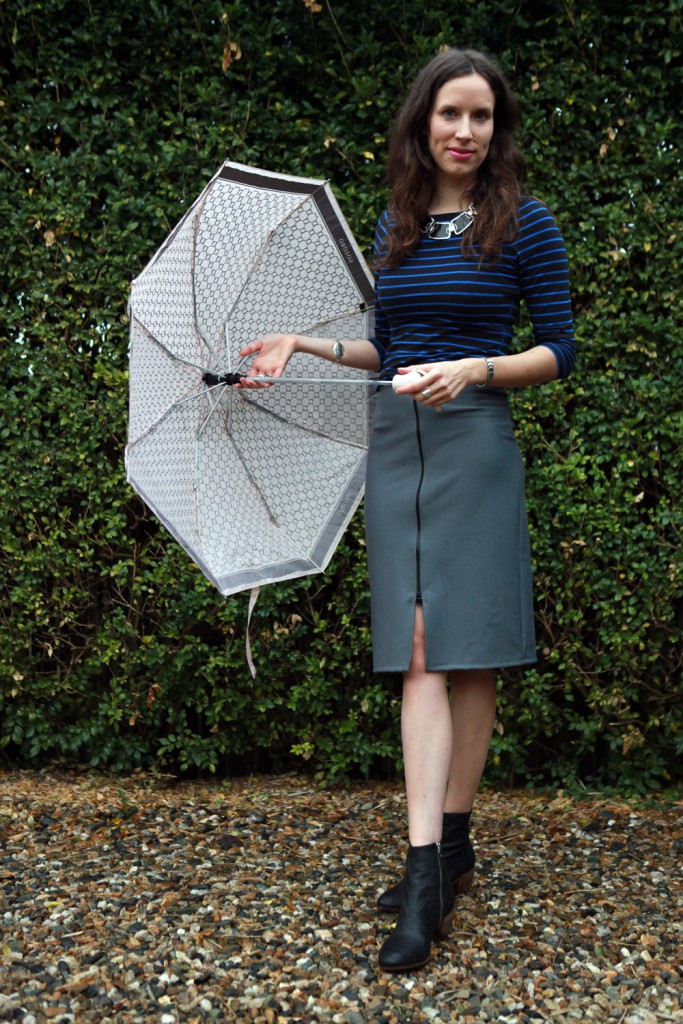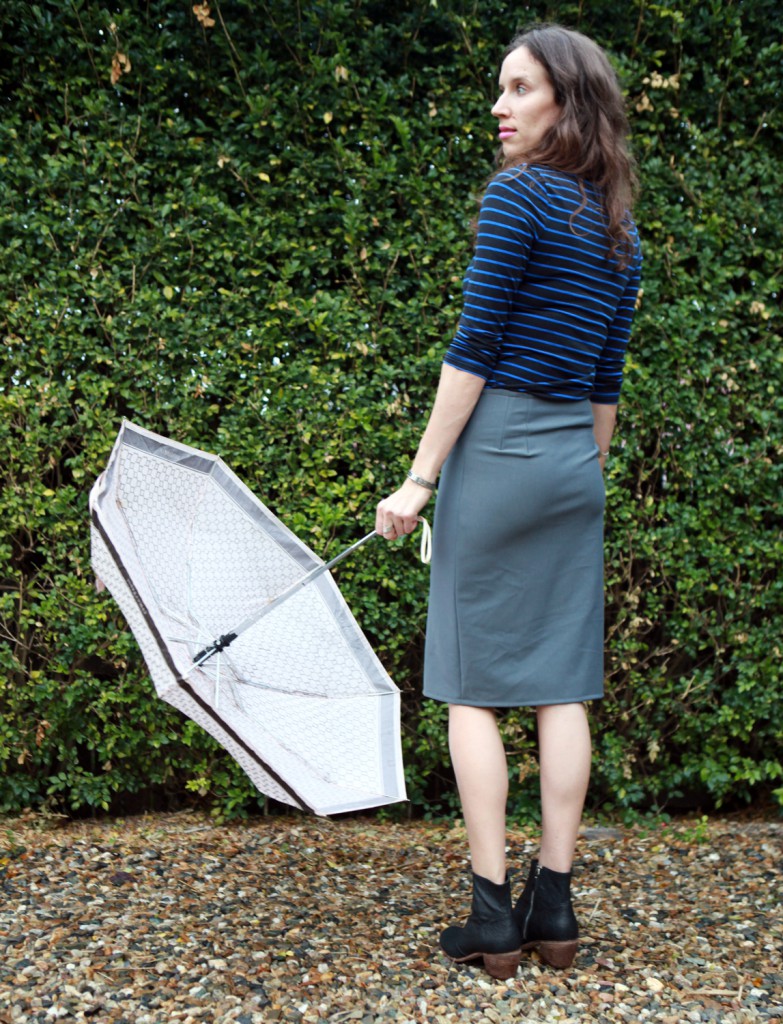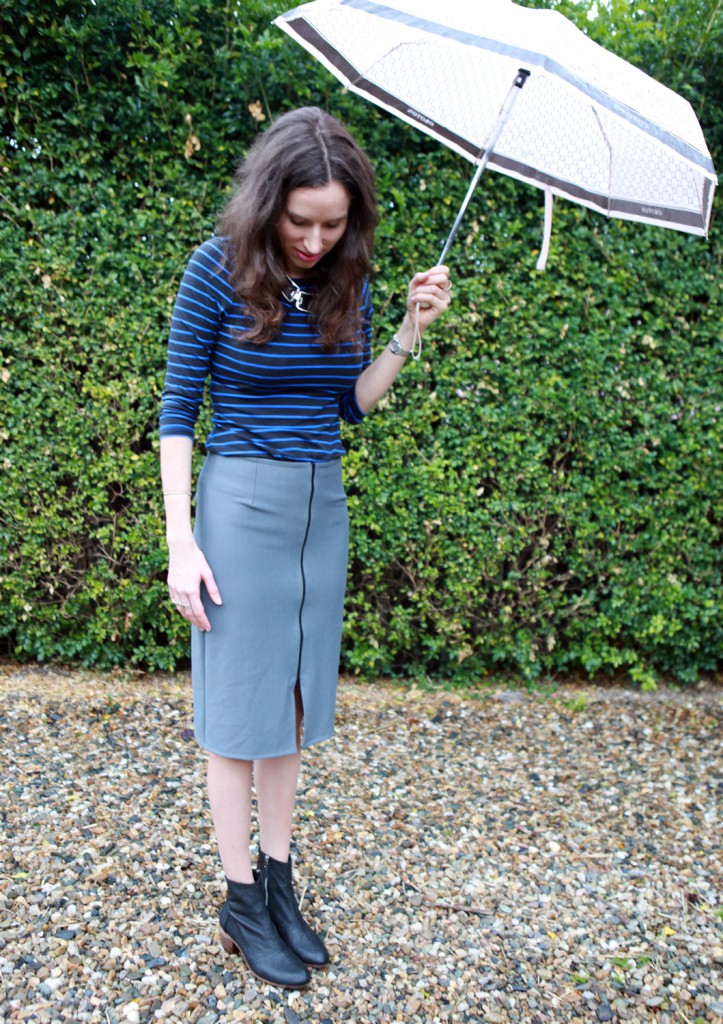 2. The striped fish back pencil skirt
This skirt is the same material, except patterned. This skirt was cute to pattern, 1 front pce and 2 back pces, inserted a zip and cut the bottom as I wanted it to sit.
To hem it I used my favourite bias binding. See how to finish with bias binding video here. It's the easiest!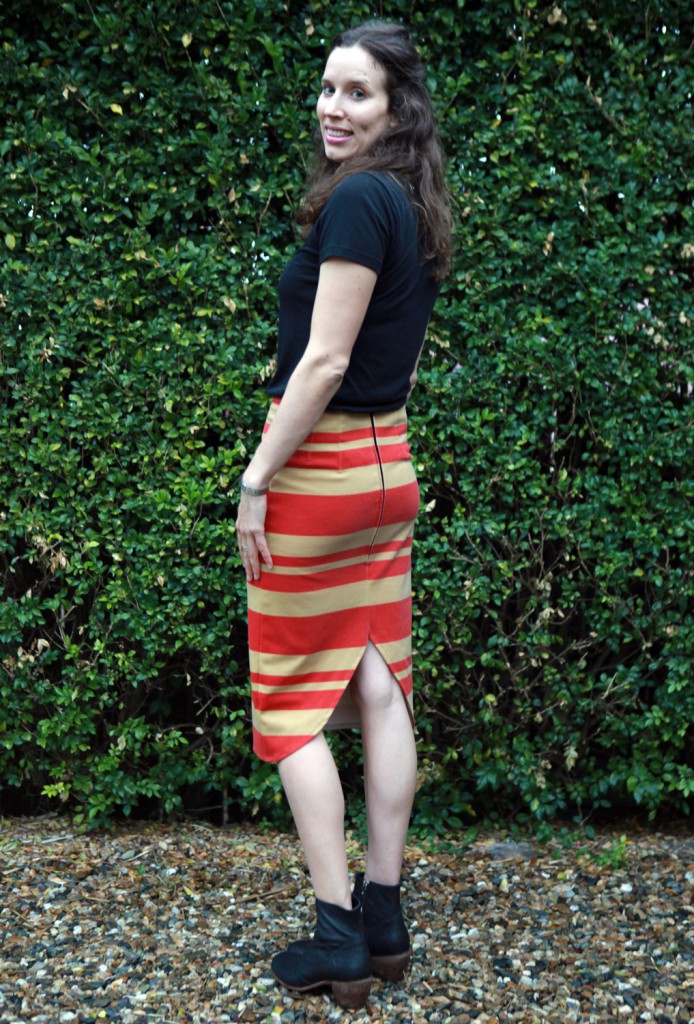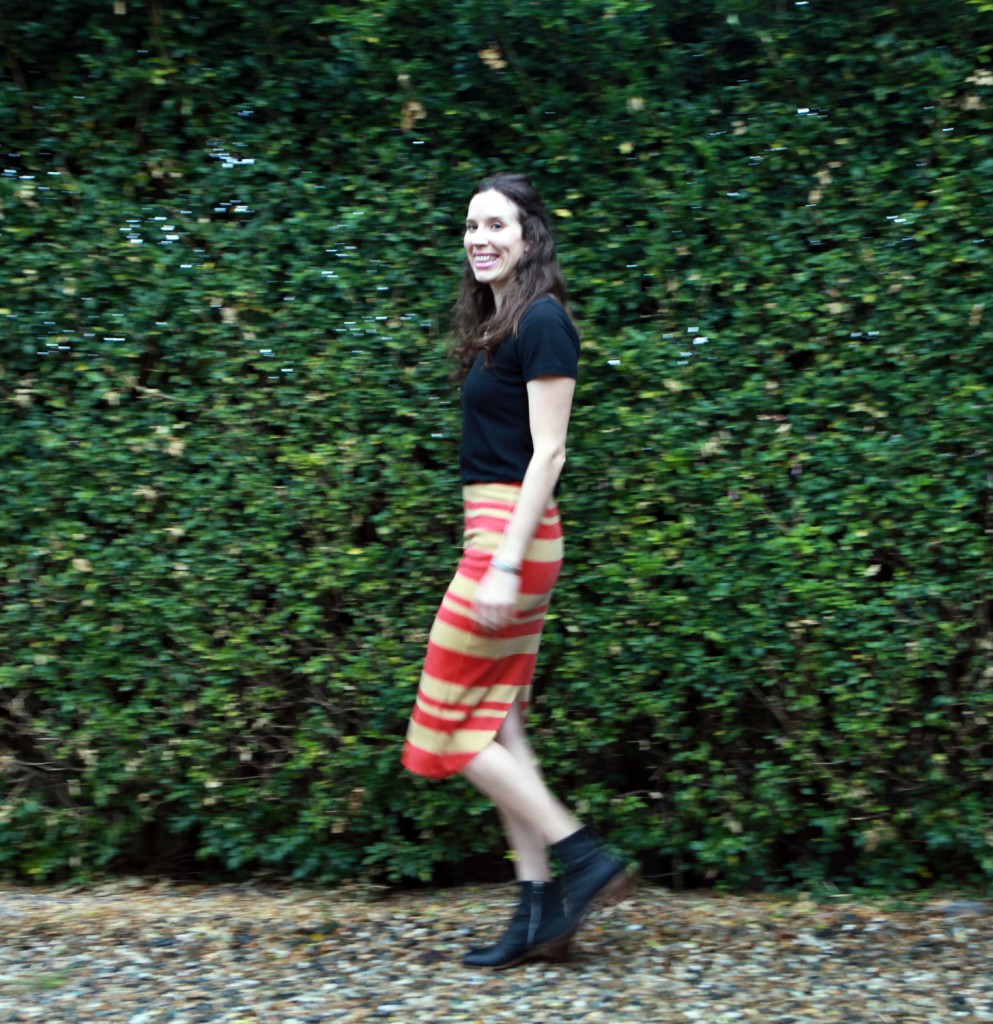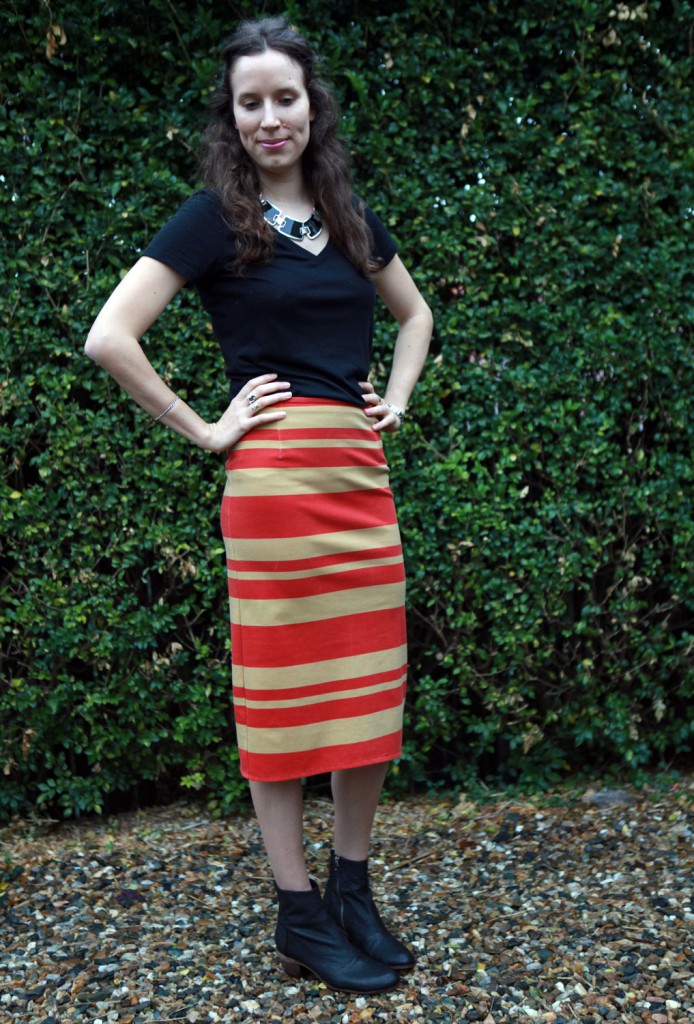 3. The leopard print scoop back pencil skirt
This was the first pencil skirt I made – you might remember my original blog post here on this one. This was the skirt that made me realise there was a whole world of original pencil skirt ideas out there!
Again, I used bias to finish off the bottom of this skirt. I also made a waist band to finish off the top with a button at the back – but personally I prefer the 2 waist bands above – they were just finished similar to how bias binding is done, but with the same material as the skirt.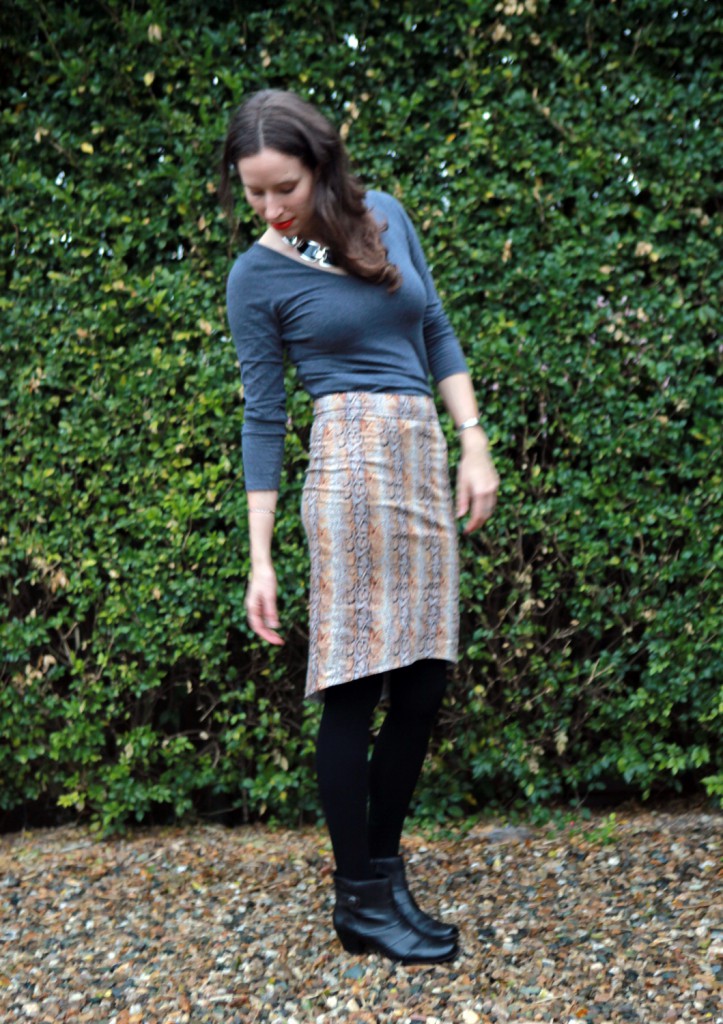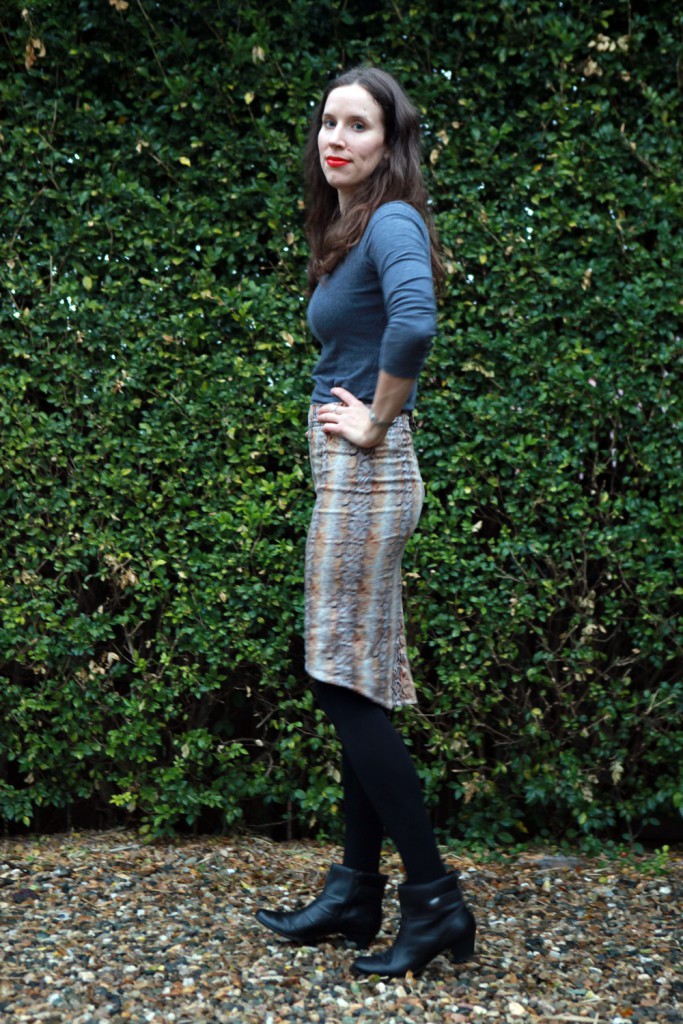 I have mentioned before that once I find a good pattern – I go for gold and make multiples.
There are so many benefits to reusing patterns – you know it fits perfectly, you have worked with the material already, you can get creative and you definitely get quicker each time you make it.
Skirt number one was the last one I made and it probably took me about 2 hours in total.
One last note before I sign off today. I have to thank one pretty rad dude. He takes my photos rain, hail or bung arm. He's super patient with my outfit, makeup and hair changes all the while being so encouraging and supportive of my big sewing blog venture. Big love to him, thanks hun!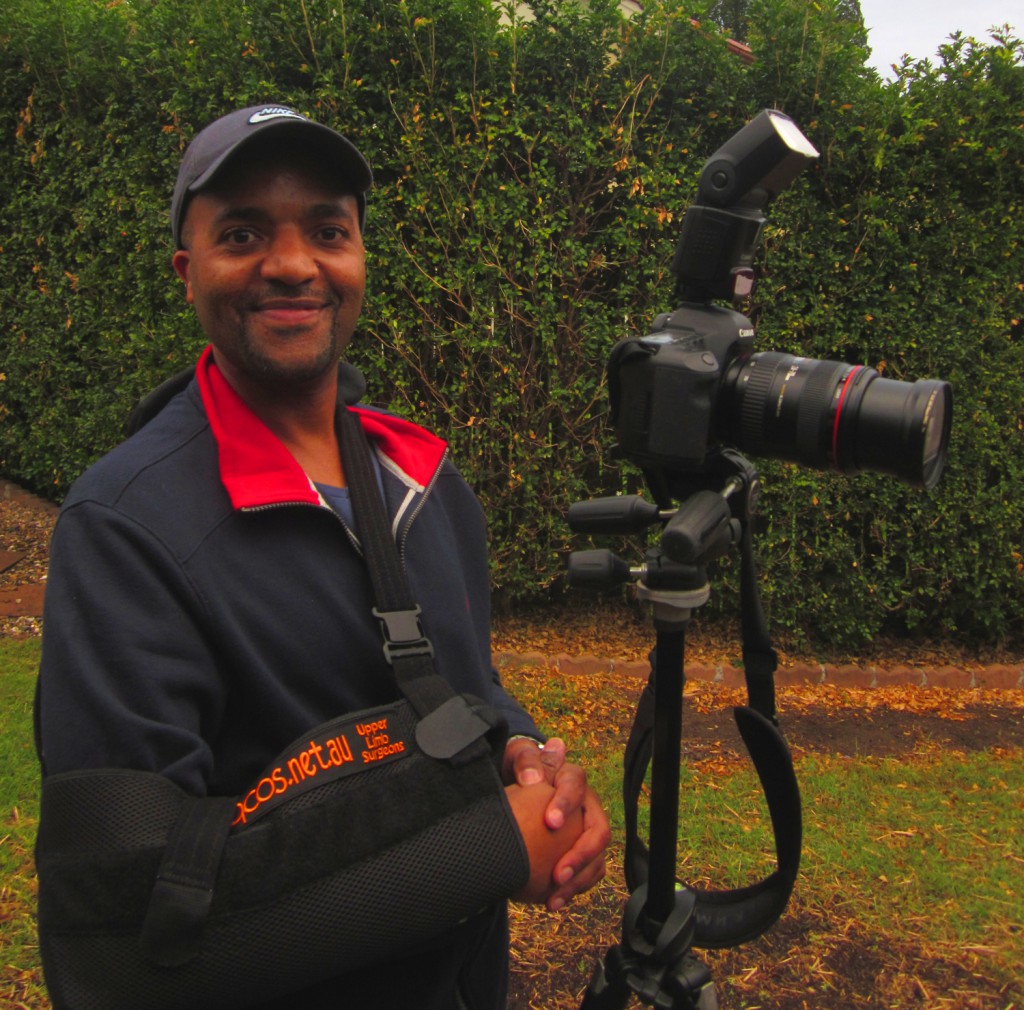 Hold tight till next week folks – I have a gorgeous dress to show you!